Ben & Jerrys is now serving a BRR-ito!
Ben & Jerry's have always been the people with weird and innovative ideas for ice cream. Remember when they said they are open to a marijuana-infused ice cream? Well, these guys seem to be up for anything that makes stoners happy.
Why do we say that? Well, they released an Ice Cream Burrito on 4/20, the unofficial official day for you-know-what. The burrito looks like this.
Yes, that's right. You can now wipe the drool off your chin. Brr-itos consist of two scoops of ice cream, chocolate cookie crumbles and a fudge drizzle all rolled up like a burrito in a chewy waffle cone-esque wrap. For newbies, Ben & Jerry's recommends a Half Baked Brrr-ito, with one scoop of Cookie Dough and one of Chocolate Fudge Brownie, drizzled with chocolate fudge. You can choose whatever flavor you want to put in your Brrr-ito, however, so go nuts. Hazed and Confused might be another good choice.
You could try it at home, as long as you get the batter right.
Add the tortilla-style wrap to a waffle maker.
Add two dollops of ice cream with some cookie crumble and chocolate sauce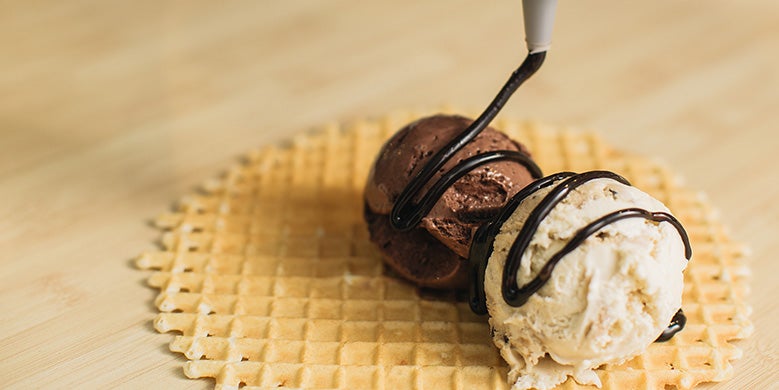 Wrap it up and you're ready to go.
Please excuse us, we need to go get a waffle maker.