Finally it's happened. Amazing waffles are being served in the city at Belgyum in Phoenix Market City in Whitefield. I know what you're thinking right now, "Whitefield? it's just too far". But trust me, it's worth it.
Think of the last time you had a delicious, mouth-watering waffle, as you get there – it really helps.[pullquote] A light crisp waffle that is perfectly warm, served with thick chocolate sauce and powdered sugar. Mm, mm.[/pullquote] Total Chocolat Belge tops our must-try list. The kiosk has a wide range of waffles at giveaway prices which are equally luscious and stand true to its name. For those of you who have given up on waffles after being served soft, cakey thingamajigs that go by the same name, this place is a gamechanger.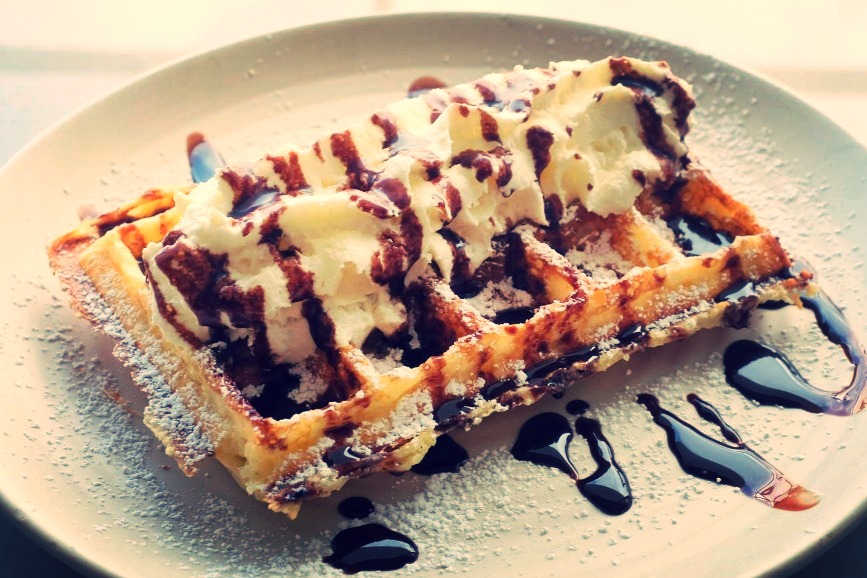 With its white polished platforms and yellow hanging lights, Belgyum provides you the perfect place to cozy up with your warm bundle of delight. The service at Belgyum is spot-on for the number of customers it serves.
The only dish that can be served as breakfast and desert, with Belgyum you might start having waffles for lunch as well!