Beer Giant Carlsberg Introduces New Beer Beauty Products For Men!
We've all heard that beer is good for our hair. Some of us have even tried rinsing out our hair with flat beer and been pleased with the results. And now, we have proof that beer is a certified beauty product; beer manufacturing giant, Carlsberg has released grooming products for men that will contain healthy amounts of premium Carlsberg beer.

The products which are, as of now, part of limited edition range are available online and at Carlsberg's Copenhagen store. They include shampoo, conditioner and body lotion all of which contain a large percentage of Carlsberg beer. They're somewhat heftily priced at 64 Euros for three bottles.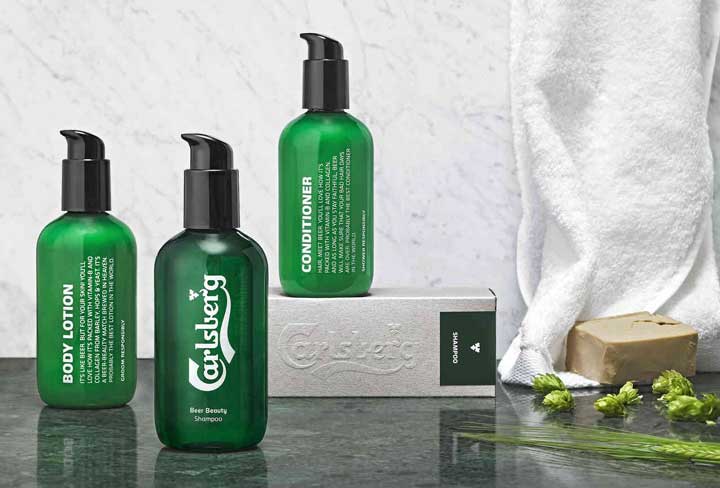 Carlsberg has aimed this range of products at young adults, who at present are favouring craft beer over major beer brands. Perhaps they hope that this move will regenerate an interest in bottled Carlsberg in the young, urban demographic.

Will you be trying Carlsberg's latest products? Watch their promotional video below to decide.