Beef moo'ed out of Maharashtra
Beef banned in Maharashtra, Rs. 10,000 fine and 5 yrs jail sentence to those found selling or possessing
On Monday, Indian President Pranab Mukherjee has passed the Maharashtra Animal Preservation (Amendment) Bill, 1995, which was originally passed in 1995 by the BJP – Shiv Sena government which was in power back then. The decision which was pending for almost two decades was passed when a delegation of seven state BJP MPs, led by Kirit Somaiya, met the President.
In Maharashtra, it was already illegal to kill cows and now the bill also forbids the slaughter of bullocks and bulls. People are permitted to use water buffaloes which are comparatively inferior in quality and account for only 25% of the beef market. Anyone found in possession or selling beef, under the new Act, can be sentenced to 5 yrs of jail and fined Rs. 10,000.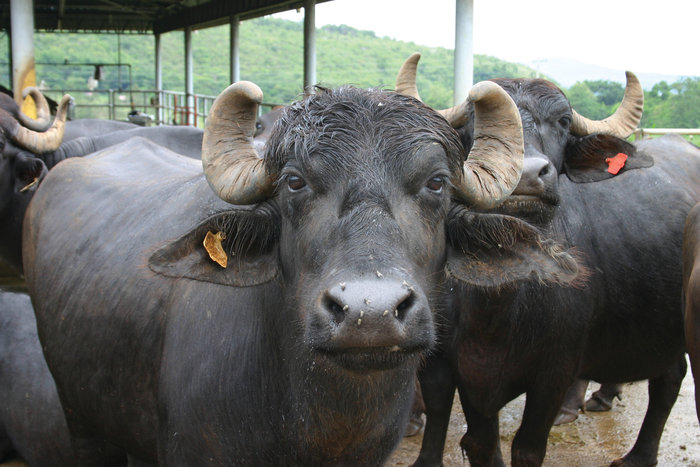 Many people across the state have welcomed the ban, while some others are not too pleased with the Act. The legislation has beef traders concerned about the prices for other meat going up as well as the thousands of people who will be rendered jobless because of the Act. Farmers are worried about old and infirm cattle that they would have gone to the slaughter house which is now prohibited by the ban. Bringing to mind the increase in the number of cattle we will now get to see on the streets.
Chefs across Mumbai's restaurants are unhappy with the ban because it threatens to decrease the foreign clientele that once flocked to restaurants serving beef. While, celebrities and high profile politicians are criticising the priorities of the government and comparing it to women's safety.
Finally, India is the world's second largest exporter of beef and traders across the nation are worried about this ban on beef becoming nationwide as it threatens to bring down the business.
Do you think it was the right 'Moo'?