Becoming Groupies at The Brand New Fatty Bao In Mumbai 
We will now be known as The Fattys. No, it's not because of the daily workouts we've been skipping. It's because last night we paid a visit to one of Mumbai's newest eateries, and we are now one of its groupies.
The Fatty Bao came to Mumbai just weeks after Monkey Bar, which is also Chef Manu Chandra and AD Singh's creation flew over from Bangalore. Having already paid a visit to Monkey Bar, our expectations for The Fatty Bao were high, and, we're glad to say didn't disappoint.
Before we get distracted by describing the food (a pastime of ours that comes second only to eating), let's walk you through the décor. The Fatty Bao has three types of seating; the outdoor, al fresco area, a bar area and the indoor formal dining space.
Each space is surrounded by the whimsical décor that earlier outlets of The Fatty Bao are loved for – paintings of streams carrying baskets of dim sum, murals of smiling pandas riding bikes and racoons lounging on green river banks. Meanwhile, tables are adorned with Japanese doll pepper and salt shakers and pandas hugging chopsticks.
In short, the décor adds up pure fun that encourages you to channel your inner child. The food and the drinks have a playful note. Yes, you caught us – we have to talk about the food now. Here goes:
Beach Blonde and Ho-Gin-Min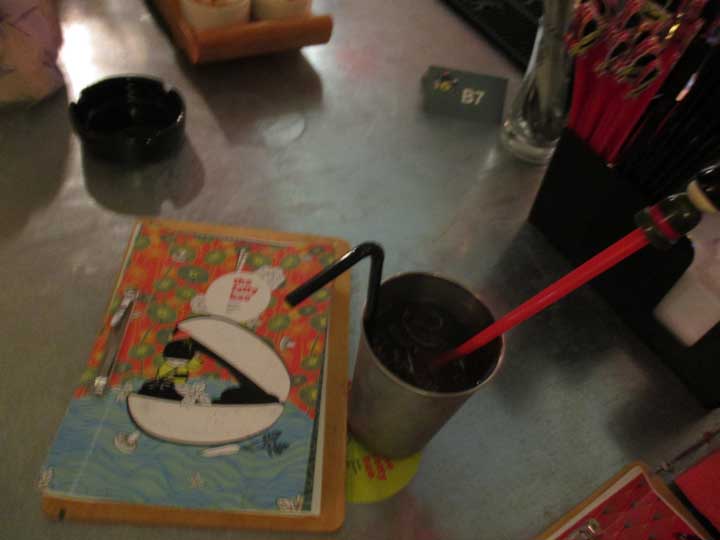 The Ho-Gin-Min was a delicious mix of white wine, gin and Sambuca with a tinge of ginger. The Beach Blonde was a wholly refreshing medley of coconut water and gin.
Wild Mushroom Dumplings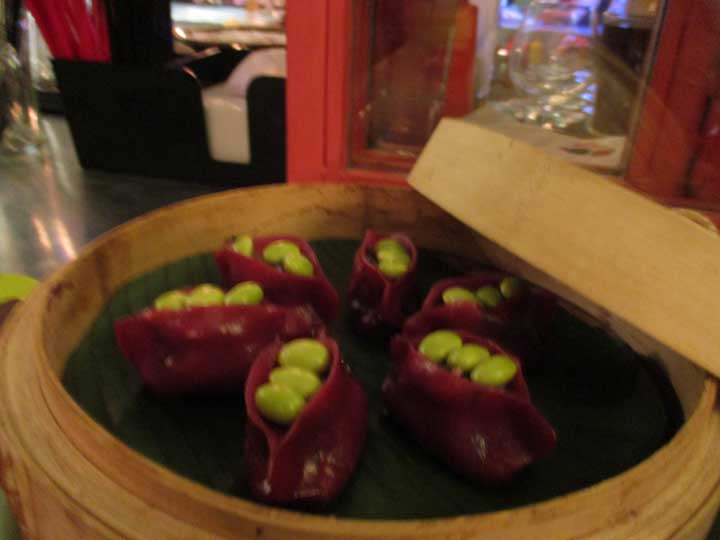 Before we get into the nitty gritties – here's a secret; these dumplings are one of Chef Manu Chandra's favourite items on the menu. After taking a bite, we understood why – we loved the rich mushroom flavours that were generously doused in truffle oil.
Chasu Ramen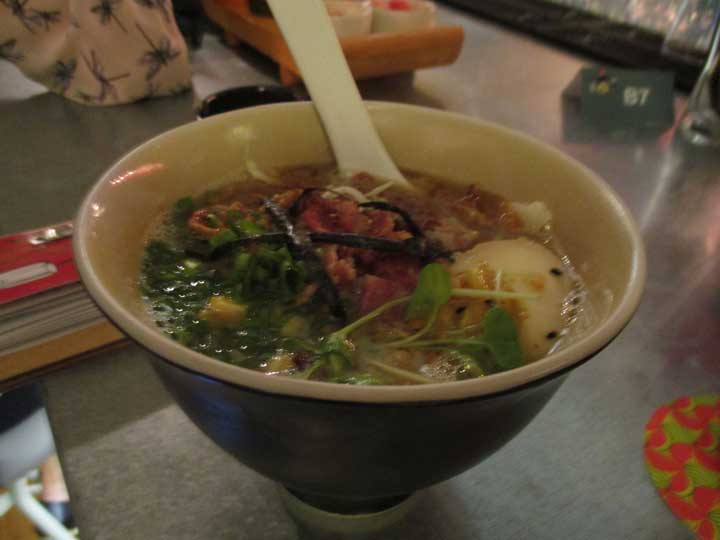 If you're a pork lover then this is the dish that will turn you into a Fatty groupie. Bacon and braised pieces of pork belly floated in a bowl of mildly spiced pork broth. The noodles and sprouts prevented it from becoming a pork overload, but hey, we wouldn't have complained.
Char Siu Bao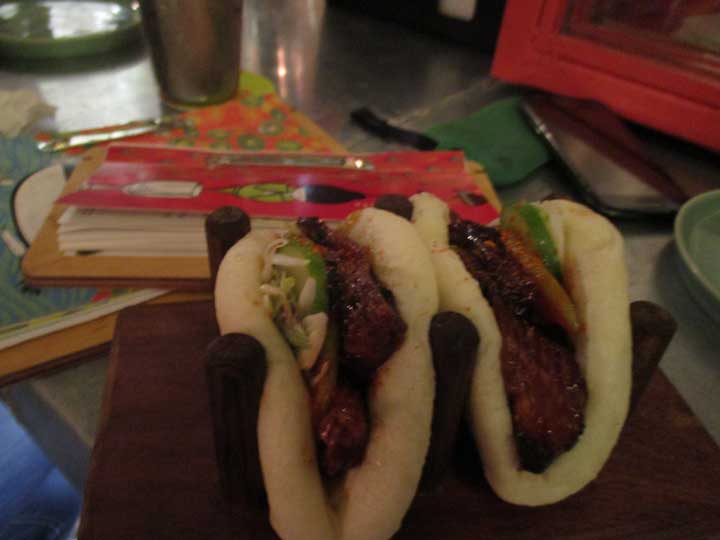 It would be a cardinal sin to visit The Fatty Bao and not order a bao. In this bao, barbequed pork belly (yes we do like our pork), green apple kimchi and scallions were wrapped in a fluffy, soft bun. We'll be denouncing sandwiches and reaching for baos from now on.
If we're being honest, Mumbai has no dearth of Asian eateries. What sets The Fatty Bao apart is the element of fun it brings to the table; at the Bao you can enjoy the finesse of fine dining fare, while relishing the feeling of being transported back to childhood again.
If you're planning on paying a visit to The Fatty Bao, you'd best make a reservation. Call 022 26005220 and then head to the Summerville, Junction of 14th and 33rd Road, Linking Road, Bandra West, Mumbai. With drinks, it'll cost you about Rs. 2000 for two but its worth it!