No Makeup? No Problem! Food Makeup Is Here To Save The Day!
I gotta say, as much as I am (usually) appalled by food trends (peeps on pizza?) I have to say, I do admire the inventiveness and creativity that some people do bring to the table. Recently the internet struck gold again when a Chinese YouTuber, Yeah, challenged herself to do a look that comprised solely of food makeup and office supplies (I'm not making this up).
In her video, titled "DIY Make-up with Food! Can't I be both genius and Pretty?" Yeah goes through an impressive beauty routine, literally using only food makeup and office supplies. She starts off with making a perfectly matched foundation (which I struggle to find in stores, damn you caramel skin) using cocoa powder, flour, water and sesame seed oil.
You can see her collecting her makeup ingredients from poor unsuspecting colleagues (Oreos are precious!). She contours with cocoa powder (duh), bakes with flour (a pun yay), and does her eyeliner with a pen (10/10 would not recommend).
She e uses a chicken feather as an eyebrow brush. I literally have no idea why there was a chicken just casually roaming around the office. Yeah even uses a colleague's hair as her DIY fake eyelashes (brb, throwing up). However, that's nothing compared to her chewed up marshmallow beauty blender.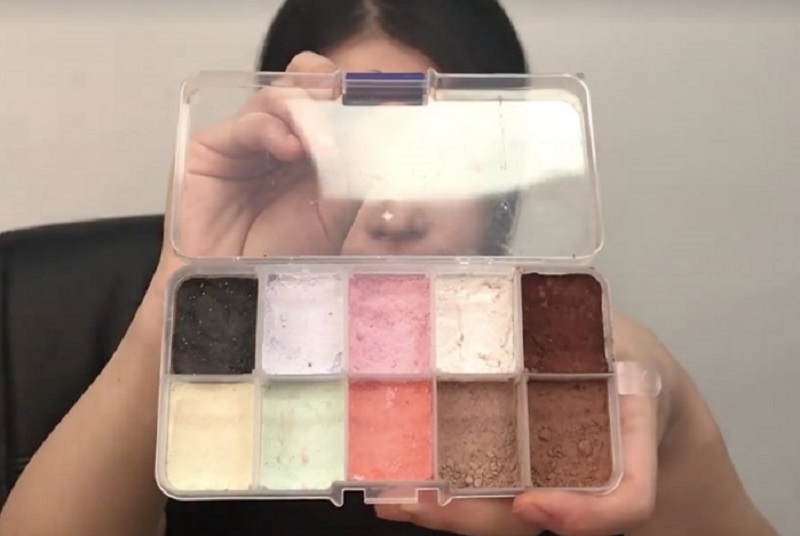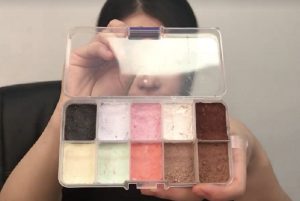 What I did find the most impressive is that she creates an entire eyeshadow palatte out of various foods. Yeah used skittles, coffee and, of course, the ever adaptable cocoa powder to create an impressive 8 shade palette for her eyes and cheeks.
While the DIY Oreo earrings were questionable at best (they were made for eating dammit)! I can't help but admit that she was insanely inventive and looked great! You can check out her whole tutorial below. A great makeup look that doesn't break the bank!