Beatbox Your Way To A Rocking Victory At Hard Rock Café, Gurgaon
Remember your younger sibling forced you to watch this video on 9gag of some dudes sounding as is they'd ingested a drum set with mind-blowing bass? Yeah, that's called beat boxing.
It's the act of imitating sounds of a drum machine using nothing but your own vocal chords and it's a huge trend – one that is soon catching up in India as well. To the delight of upcoming beatboxers, Hard Rock Café, Gurgaon is hosting The Ultimate Beatboxer Competition, the biggest beat boxing competition of Delhi-NCR.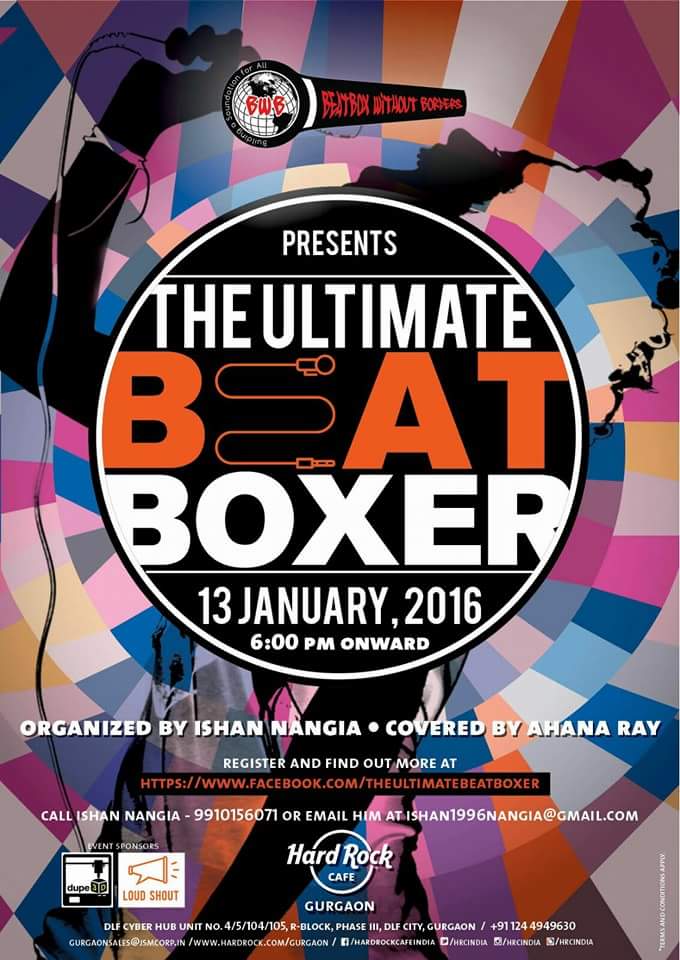 Get ready for some amazing Beatbox performances and battles worth prizes of over INR 20,000 for the top 3 beatboxers. The participation fee is Rs.300 and the entry fee for the audience is Rs.500, which can be reimbursed for food and drinks in the restaurant.
MCEuclips, an American beatboxer, who is amongst the top 16 beatboxers of USA, will judge the competition.
Contestants will showcase their beatboxing talent for 2 minutes each following which the best 4 will be selected. These cream performers will then battle it out for the prizes. The competition is open to everyone and anyone.
[schema type="organization" orgtype="Organization" url="www.hardrock.com/" name="Hard Rock Café Delhi" description="Pub & Diner" street="Unit 4/5/104/105, R Block, Cyber Hub, DLF Cyber City" pobox="0″ city="Gurgaon" state="Haryana" postalcode="0″ country="IN" phone="011 33105264″ ]
Date: Wednesday, 13 January 2016
Timings: 6:00 – 8:00 pm
Cost: Participation Fees – INR 300; Entry Fees – INR500