Battle the Onset of Summer With California Pizza Kitchen's Platter and Beverage Festival
As most Mumbaikars would know (unless you're lucky enough to spend the entire day in air conditioning AC), winter is over. We know from experience that from here on out it will just get hotter and hotter. To make the onset of summer bearable, we will need ammunition in the form of cool, refreshing cocktails and delicious food. Our destination for that combination this month is the city's favourite gourmet pizzeria -California Pizza Kitchen.
The Platter Festival at California Pizza Kitchen
While California Pizza Kitchen is – of course – best known for its wood-fire oven baked pizzas, it has a range of other delicious offerings. CPK's ongoing Platter and Beverages festival highlights its other fare – specifically, its starters.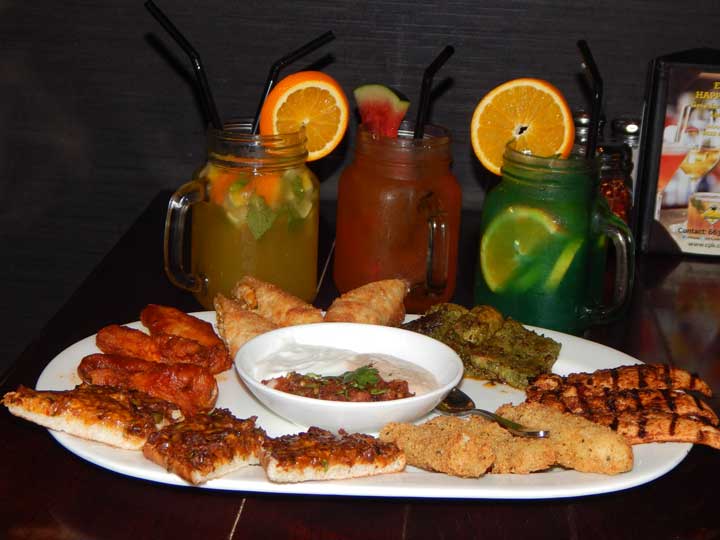 During the festival, there are three platters on offer; the veg platter, the non-veg platter and the combo platter. Paired with the platters are a choice of three drinks; the Mango Ecstasy, the Electric Blue and the Orange Mojito.
Naturally, we're not all talk and no taste. We paid a visit to Infiniti Mall's spacious CPK last week to taste the talk. Here's what we thought:
The Beverages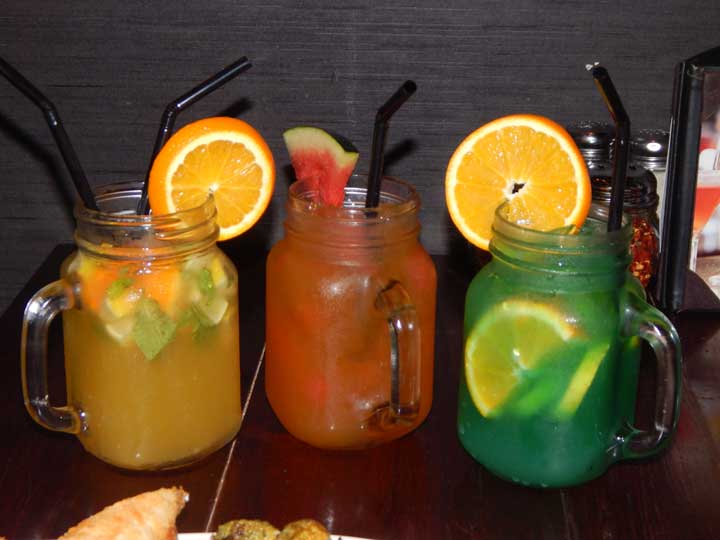 Out of the three drinks (available in alcoholic and non-alcoholic versions) we loved the Electric Blue the best, which combined Malta Orange, lychees and ginger ale with Blue Curacao to make an incredibly refreshing drink. Similarly, the Orange Mojito combined the refreshing flavours of fresh oranges with zesty lemon and mint. If you can't wait for the mango season to start, treat yourself to a little teaser with the Mango Ecstasy that combines mango puree with water rich watermelon and sparkling water.
The Vegetarian Platter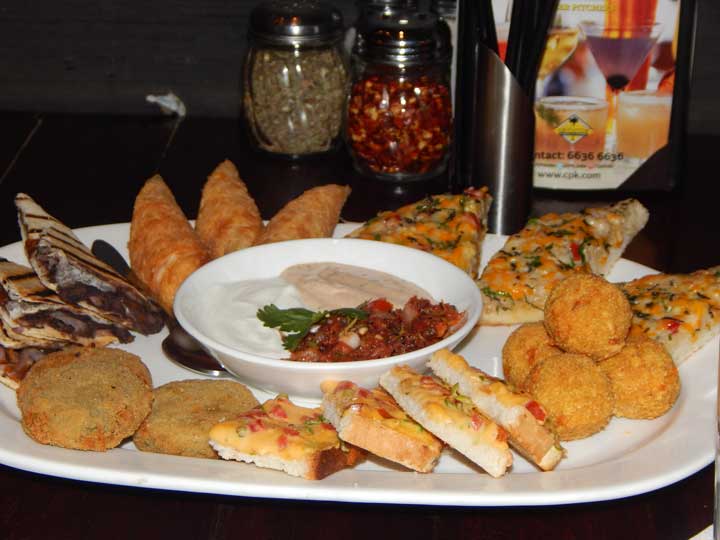 The vegetarian platter is filled with Mediterranean rolls, Mexican quesadillas, corn Baja croquettes, garbanzo fritters, chilli cheese toast and vegetable bruschetta. We especially loved the chili cheese toast, which balanced out heaps of creamy soft cheese with a spicy bite and the quesadillas, comprising of slim pouches of bread stuffed with a delicious combination of beans and sauces. The corn Baja croquettes were also tasty little bites.
The Non-Vegetarian Platter
The non-vegetarian platter combined fish and chicken offerings with chipotle grilled chicken, Sonora chicken rolls, cilantro baked fish, chicken nuggets, fish fingers and chicken and basil bruschetta. Stars of this platter were the fish fingers – soft, tender fish coated with a crispy golden batter – and the chicken and basil bruschetta – in which the two flavours combined beautifully on top of crunchy pieces of bread. We also enjoyed the cilantro baked fish – a healthy, zesty dish that is great if you're counting calories (we feel for you).
Indeed, whether you're counting calories or not, each platter will be perfect for two – if you and your significant other are still suffering from that post-Valentine's Day ennui, the platter festival may be the perfect idea to rekindle some excitement. Pair the platters with the drinks and we can guarantee a night to remember!