Bangalore Listen Up, White Plate Is The Answer To Your Fine Dining Prayers
MasterChef was one of the most groundbreaking shows that aired on Indian television (thank you Star World). Not only did it combine two of my favorite things (food and drama) but it also opened up my mind enormously to fine dining cuisine (you can eat sweet and savoury together, who knew). An HRG Venture, White Plate by Chef Jason is literally a MasterChef (or culinary, that's just not me) aficionado's dream come true.
Situated on MG Road, this restaurant is in the ideal location on the off (on) chance that you want to enjoy some spectacular food. Chef Jason, who I had the pleasure of chatting with, comes with an absolute deluge of experience. He's even pursued a Diplome In Food Production and Patisserie at Le Cordon Bleu London and the menu speaks to his brilliance.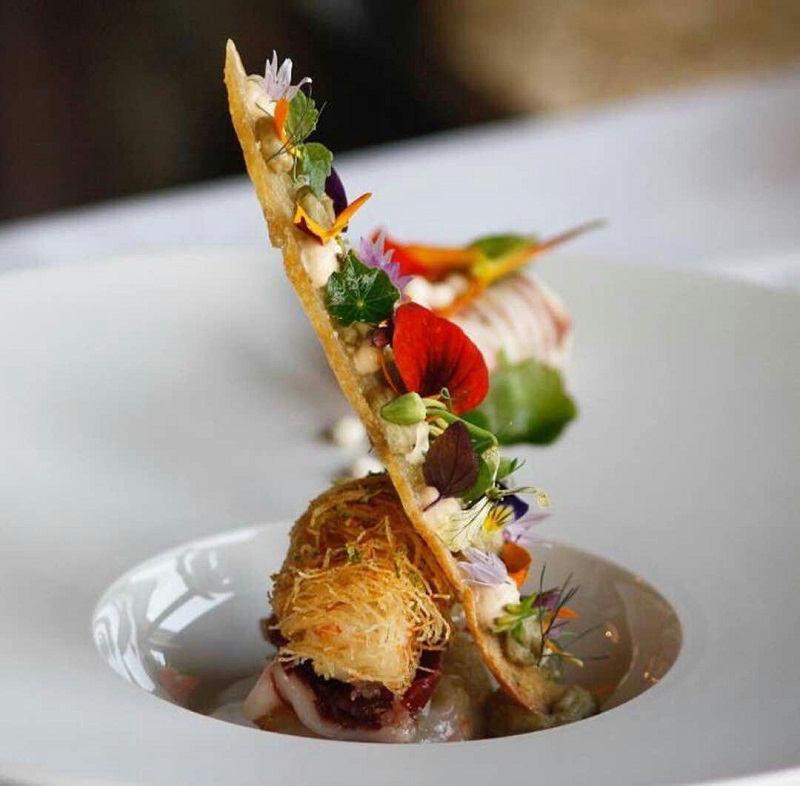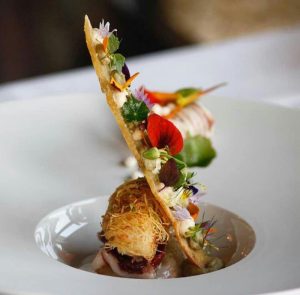 Chef Jason believes that a Chef is truly an eccentric artist recreating masterpieces which will some day go on to be classics. Most chefs recreate someone else's masterpieces with no individuality making the food mundane. However, at White Plate, they have stepped out of that block into the unknown.
The first thing you'll notice about the dishes is that the majority of them contain interestingly coloured caviar. This is a part of their concept of Molecular Fusion. Jason explains that it is an explosion of flavours concentrating on bringing about a sinful blend of flavours, textures & aromas with no restriction to land or creed. One of the dishes he had me try that embodied this concept was the Smoked Chicken and Walnut Oil Mousse with a Mango Chilli sphere. It was unexpectedly delicious (I'm not Matt Preston please, I don't know things) you've to try the whole thing at once or you don't get that brilliant cacophony of flavour.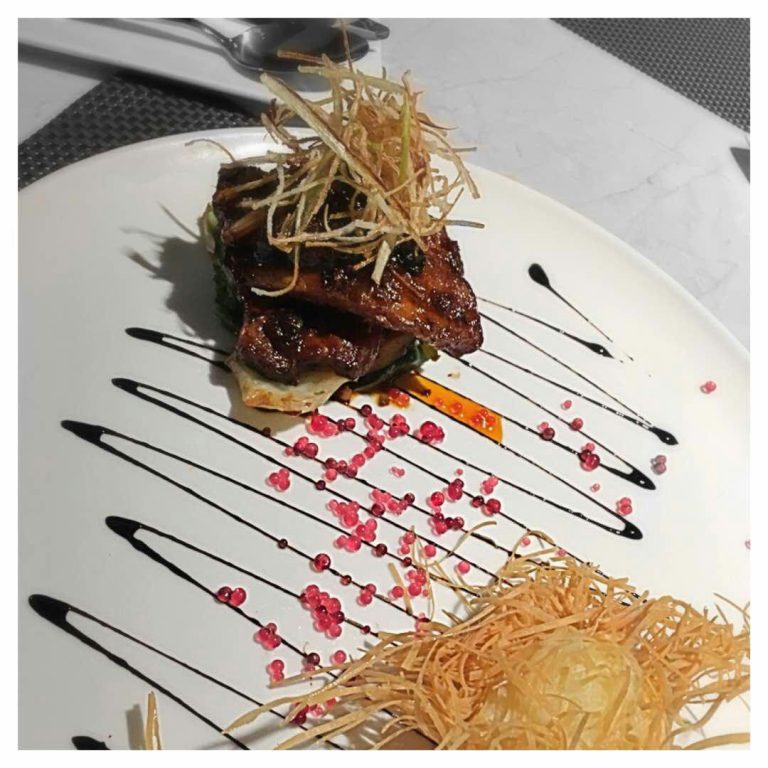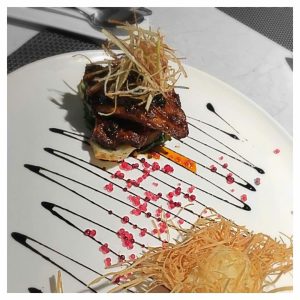 White Plate also has this amazing reconstructed dishes concept where they actually construct the dishes at your table, how amazing does that sound? So look out for those. You can also try out some of their amazing mains like Fruits of the Sea, or the Cherry Wood Smoked Tasmanian Salmon. Vegetarians have no fear, for Jason has ensured that there are equally exciting selections for you as well such as the Re Constructed – Exotic Vegetable Strudel or The Carbonated Cranberry Sphere with Date and Jalapeno Relish splashed with Balsamic Caviar (for the acidic balance, see I know things).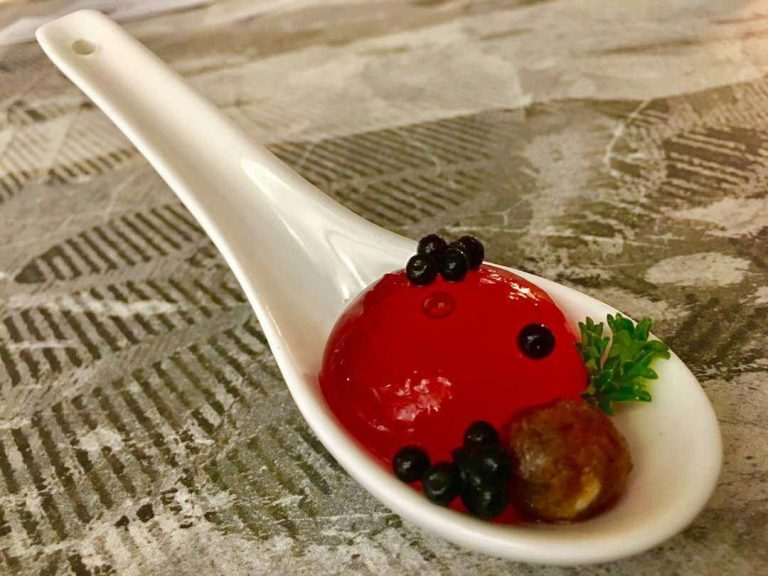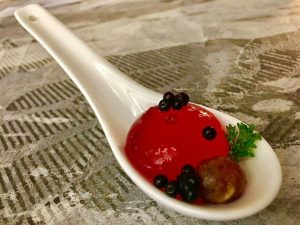 I've saved the best for last – finally, we get to the desserts, now this is an absolute delight for every single one of your senses. Taste a little bit of heaven with their Flash Flamed Mango and Thai Basil Pannacotta or let yourself indulge with their signature White Plate Designs (I'm not going to spoil the surprise).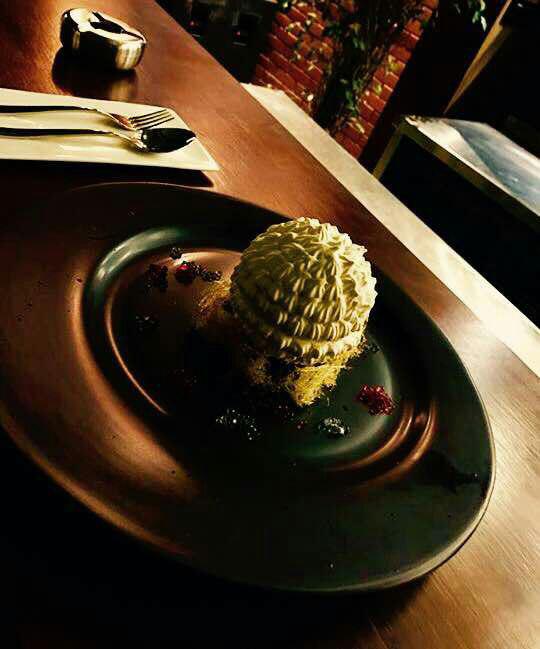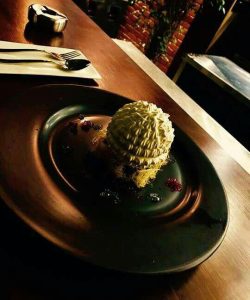 If all that wasn't enough to get you to start jamming their phone lines with reservations, White Plate also boasts a full bar with delicious contemporary cocktails like the Smoked Tennessee (try it, your life won't ever be the same) that complement their delectable dishes. Seriously Bangalore, what are you waiting for?