Bangalore Healthy Meal Delivery Company Tandurust Makes Sure You're Eating Right
Let's start off with an example. You make a resolution that you must start eating healthier. So, you wake up in the morning, and make yourself an egg white omelette for breakfast and have it with fruits and a glass of orange juice. You're off to a great start! But, then you realise you're running late and have no time to pack that brown bread, vegetable packed sandwich you'd envisioned. Once you're at office, your colleagues are all ordering Chinese food for lunch, so you give in and chow down a greasy pot of noodles. Once you reach home, you're too exhausted to cook, and end up ordering some fast food.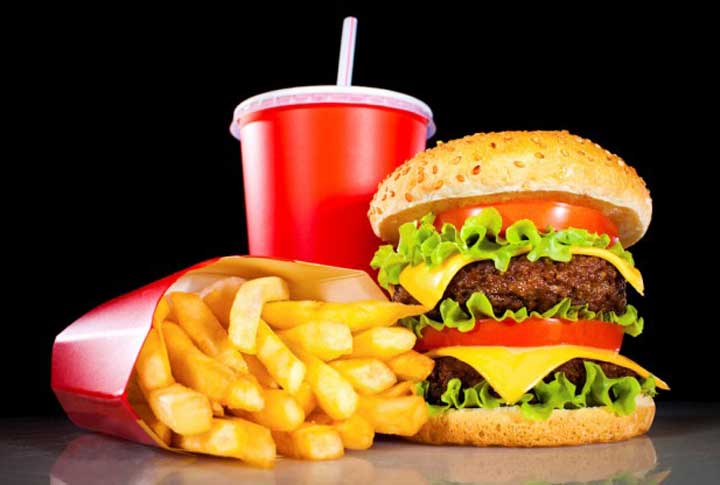 Does this scenario sound familiar? Despite our resolutions and determination to eat better, life often gets in the way. Breakfast started off great, but you were left with no energy to plan for the other meals. Enter Tandurust, a nutritional delivery company that takes care of not just breakfast, lunch and dinner, but also a snack, ensuring that you'll be eating healthy during ever meal.
In December 2014 Pushpesh Dutt and Sudhanshu Sharma launched Tandurust in Bangalore with the aim to provide customers with a majority of their healthy meals per day. "A healthy diet should comprise of six well balanced meals to keep the metabolism level high. Limiting factors like lack of nutrition knowledge, lack of availability of nutritious food, and time constraints forbid many people to plan their diet. We operate a centralized kitchen and use process documents of recipes to monitor quality and ensure seamless operations," said Sharma to YourStory.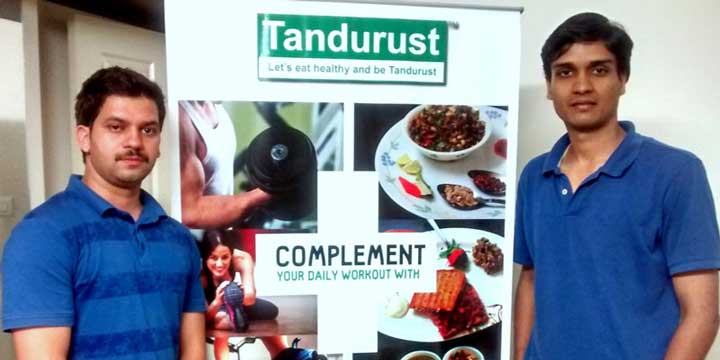 Tandurust uses ingredients such as rolled oats, brown rice, and flax seeds and a minimal amount of oil and salt to ensure that meals are nutritionally sound and with minimal calories. At the same time, they create meals that are rich in fibres and complex carbohydrates, bringing an additional nutritional value to their food.
Working Towards Nutritional Awareness
Tandurust also educates its customers on information about leading a healthy lifestyle through social media, their website and through events and activities. "People spend a lot on unhealthy items such as pizzas, etc. but think twice before paying twenty rupees extra for nutrition measured healthy food. This clearly reflects the fact that very few people actively think about imbibing healthy food habits. We make people realize that by spending a little extra on our daily meals they can avoid contemporary health conditions like obesity, diabetes, heart diseases, and also save much more on future medical expenses," said Dutt.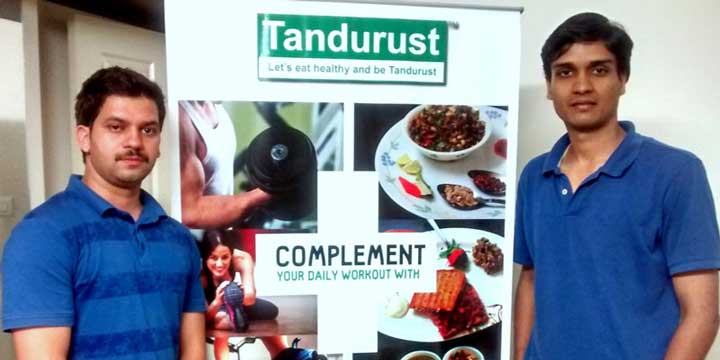 Indeed, their concept seems to be catching on. In its first seven months, Tandurust has delivered over 10,000 orders with customers in major companies like HSBC, Goldman Sacs and Cisco. They are targeting 1000 delivery packs per day in the next twelve months. They also hope to expand to other cities and to open two kitchens in 2017 and four in 2018.
An added advantage of Tandurust is that its meals are competitively priced for a healthy eating service. One meal costs Rs. 60 – Rs.120. Their testimonials indicate customers satisfied with the taste; "The meals offered by Tandurust is indeed a boon to working professionals who want to follow a healthy diet," said one customer.
Give Tandurust a chance! Book a meal on their website and tell us how it goes!