Bangalore Bans Sale of Meat during Ganesh Chaturthi Festival
Fresh amidst the controversy surrounding the Maharashtra meat ban, Bangalore made a surprise announcement. Sale of meat during Ganesh Chaturthi is banned, that is tomorrow there will be no sale of meat.
The circular was issued by Bengaluru civic body known as BBMP or Bruhat Bengaluru Mahanagara Palike. The notice issued by the joint director (animal husbandry), BBMP says that slaughter of animals and sale of meat is banned in the jurisdiction of BBMP.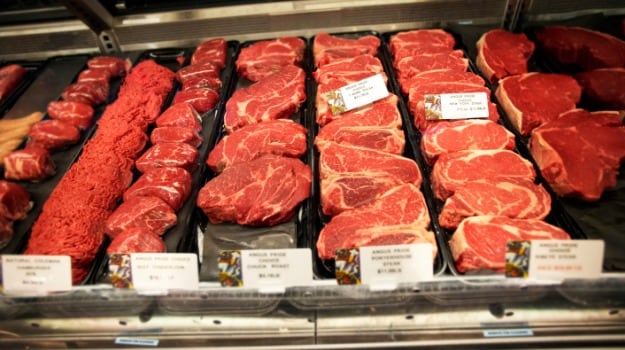 Asked about the ban, BBMP Commissioner G Kumar Naik said "it is a routine thing practiced on account of festivities."
BBMP assistant director said Kantharaju L, "The urban development department issues a set of days when liquor or meat should be banned in the city and the civic body Bruhat Bengaluru Mahanagara Palike (BBMP) issues the related orders,"
Kantharaju further said, "While Gandhi Jayanthi is one main occasion for ban on sale of liquor and meat, Maha Shivaratri, Sarvodaya Day, Sri Rama Navami, Ganesh Chaturthi, Buddha Poornima, Ambedkar Jayanthi, Mahaveer Jayanthi and Krishna Janmashtami are the other occasions when the meat ban will be in place."
Apparently this list was released in 2012 and has been practiced for the last 3 years, but resentment had been growing against the decision to ban slaughter of animals and sale of meat on religious occasions pertaining to a section of the society.