Bandra Hideout Is Bringing The 50's Bombay Back With Lip Smacking Cocktails And Food
A travelling speakeasy bar is all set to bring the 50's back with serving up cocktails inspired by the prohibition era. The bar is all set to change themes each year and for its launch, it is inspired by the Bombay which was being constantly raided by the police for illicit alcohol. The Bandra aunties, during this period, used to serve up alcohol in a single room apartment and bringing that theme back, the Bandra Hideout is welcoming you with cocktails inspired from these era.

Bandra's New Speakeasy Bar

"These (rooms) were places where memories were often made by a peek-a-boo behind a curtain where an aunty serving you a patiala whilst she listened to your day and helped ease your pain with a tipple. Having researched stories of this era, we wanted to keep Bandra Hideout as nostalgic and humble as the old school Bandra speakeasy aka 'Aunty Bar' – no fuss, no thematic adulteration. Simply neighborhood. However this time, unprohibited," says Jeet Palan, Partner at Bandra Hideout.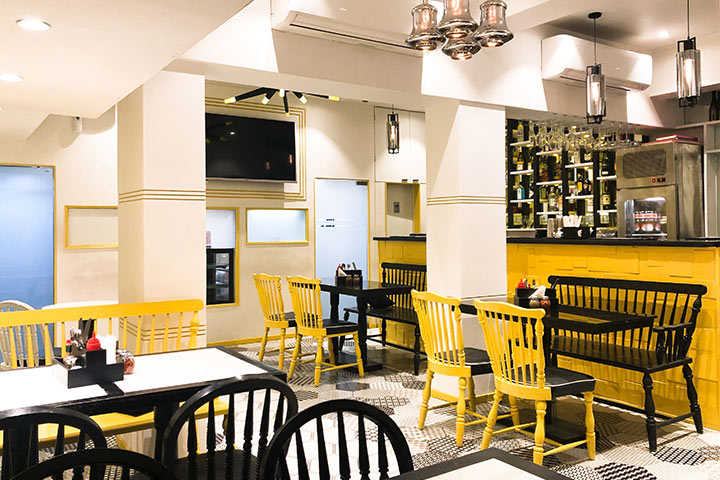 The drinks at Bandra Hideout will be served in hip flasks and be named after Bandra aunties and the slang words used by them. So order yourselves some Aunt's Double Dose, Mari Aunty's Kettle, Whisky Samba, Gilbert Special and (the) Bandra Lady. Pair these with bar bites like Garlic Milano Prawns, Chicken Satays, Black Pepper Chicken, Hob Custard Basa and many more.

"We aim to be the rescue for all those office goers who want to let loose with some booze & quick bites after the prohibition like feeling evoked by their offices or bosses," says Kirti Gajra, Partner, Bandra Hideout and adds, "we want to be a place which you trust to serve you good quality food and beverage, so that you raise a lot more spirit *hic* than you would typically imagine."