Bake Your Way To Professional Perfection With NatureFresh Professional
NatureFresh Professional hosted an interactive baking workshop for home bakers, at their Application Centre in Gurgaon. The brand, which is the fastest growing national brand of bakery shortenings and margarine from Cargill's food business in India, introduced their new offering, NatureFresh Professional Lite, to the home bakers while allowing them to understand the varied usage and benefits of the product. Teaching these bakers the tips and tricks of baking at home without the usual fuss and hassle, these workshops also helped the brand to understand the requirements and expectation of the home bakers from their final product.
This session gave the bakers an opportunity to share their concerns with the brand, like cookies are becoming heavy or cakes are not maintaining the shape etc. whereas NatureFresh Professional Lite is curated in such a way that it addresses all the apprehensions of a home baker – it is perfectly soft and creamy, easy to store and maintains the shine of the final product. The home bakers got the chance to try out their baking skills and received interesting recipes of different variants of Danish pastry, a variation from the brandy snaps and granola energy bars recipes that was prepared, the last time around.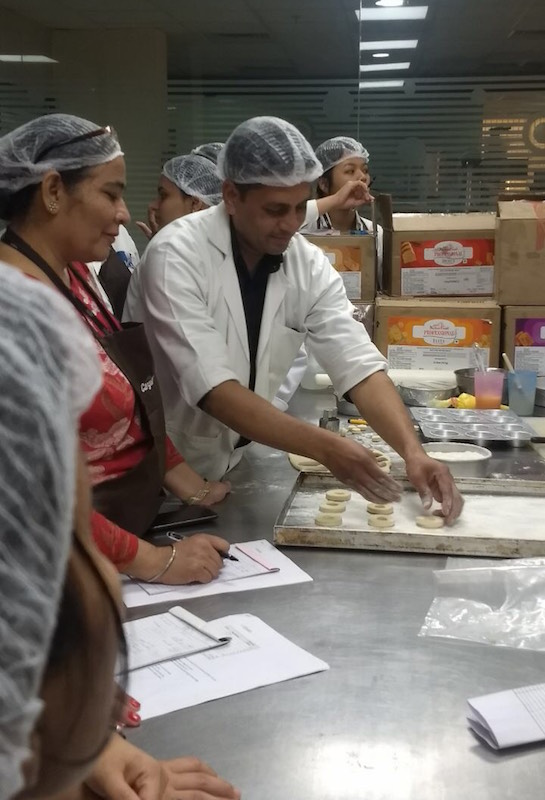 Speaking on the occasion, Mr Deoki Muchhal, Managing Director, Cargill's food business in India stated, "NatureFresh is an important brand in the Cargill portfolio catering to both B2C and B2B customers. Adhering to the ethos of the brand, NatureFresh Professional is committed to providing good quality bakery shortenings that help in making best-in-class bakery products.
"Consumer delight has always been our priority and it is essential for us to continue satisfying our consumers by providing them with a complete product, which fulfils all requirements and exceeds expectations. These baking workshops are the ideal platform for us to interact with our bakers, helping them hone their baking skills while allowing for effective communication between the brand and consumers", he added.