At Disneyland Hotel's Steakhouse 55 You Can Munch On Tea Treats Based On Disney Villains
Disney villains are some of the most iconic in any fandom (don't @ me), and now, you can get the chance to munch on tea treats based on Disney villains at Disneyland Hotel's Steakhouse 55 for a limited period of time! Ever wanted to nibble on Gaston (don't act like you don't)? Now you'll get the opportunity to feast on a prime rib sandwich modelled after the original bad boy from the nineties.
Obviously, all the iconic villains have made the cut so you can pick and choose what you want to devour (ah, how the turntables). If you like sweet then you can gobble down a poison apple Bavarian mousse with salted caramel cream filling from "Snow White," a gingerbread voodoo doll inspired by "The Princess and the Frog" villain Dr. Facilier, a pumpkin cupcake themed to Cruella de Vil's iconic black and white hair and strawberries decorated like the Queen of Hearts and a spooky Oogie Boogie.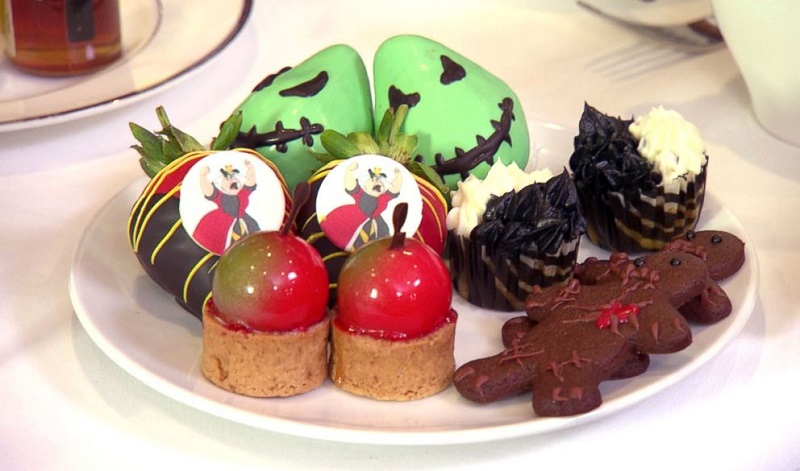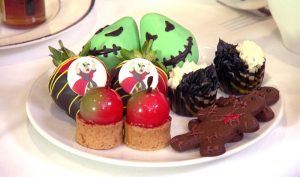 If you like things a bit more savory, then you can try out a red bell pepper hummus inspired by Scar, beet-dyed deviled eggs that look just like Ursula, an ultra-scary avocado toast, inspired by Maleficent and a prime rib sandwich that Gaston definitely chugs down with a mug of ale.
So, if you want to have a wicked high tea you'll have to shell out $52 per adult and $35 for kids, but you'd better hustle because the villainous high tea is only available on Friday, Saturday, and Sunday from September 7th to October 28th so make your reservations pronto!