The Ashok New Delhi, Is Challenging You To Hold Your Drink This Month
Winter is here and our insides have started to shrivel up already. But lucky for us, we have all the drinks and foods out there to keep ourselves warm in the frigid season – alcohol being one of the most loved and guzzled one. Moreover, the spirits also do a peachy job to uplift our mood and get the party started, so there really is no better combination than the Arctic winds and some poison. And to give an ode to the classic duo, The Ashok in New Delhi is offering you exclusive happy hours to cheer up.
Hop on over to the hub of North Western Cuisine 'The Frontier' at The Ashok and discover the charm of Kebabs with premium alcoholic drinks. The Ashok gives you unique one on one offer for the drink you buy at The Frontier.
There are special snacks on menu to go with the drinks available during the happy hours. One can relish tempting Murgh Hazarvi, Meatballs in piquant sauce and irresistible cigar rolls to celebrate the season of luscious food! The vegetarian folk can go for some spicy Achari paneer Tikka, exotic Bagan-e-noor and scrumptious double fried mushroom to compliment the drinks.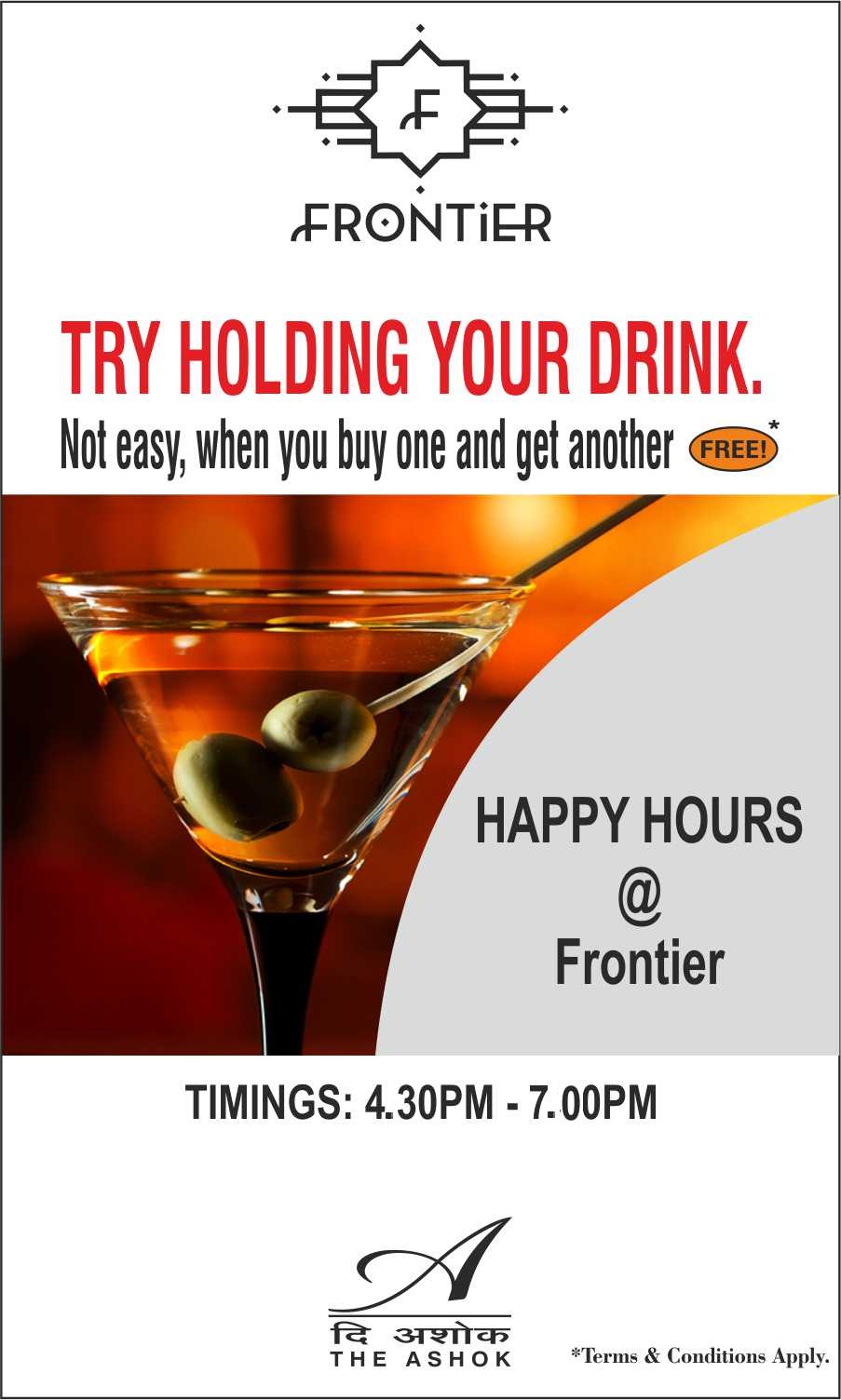 Basically, here's the swankiest happy hour in the Capital, so grab your drinking squad and test how long you can hold your drinks!
Happy Hours: 4.30 pm – 7 pm
When: Till Thu, 30th November 2017
Where: Frontier, The Ashok, Chanakyapuri, New Delhi-21
Price: INR 175++