Are You Ready For A Beer Fuelled Night Of Rock Music At The Hard Rock Café?
It's a Wednesday night, and the Hard Rock Cafe in Worli is buzzing. Two groups of corporates have set up camp in the lounge sections of the restaurant, and are competing against each other in an increasingly boisterous singing competition, thanks to Hard Rock Cafe's weekly karaoke night. While every Wednesday night sees similar scenes, this week singers are singing at a slightly higher octave than normal. We believe it has something to do with a beer-fuelled vibrant state of mind, courtesy the Rocktoberfest that Hard Rock Cafes across India are hosting.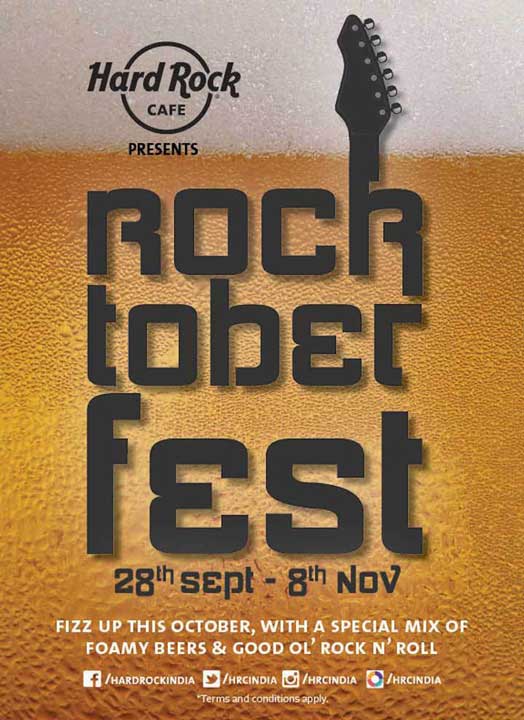 As you may have guessed, the Rocktoberfest is a marriage between the German Oktoberfest, which has the whole world in a beer frenzy, and rock music, a field in which Hard Rock Cafe is unparalleled in.
We stepped into Hard Rock Cafe on that Wednesday night to let loose with some rock music, chow down their special Rocktoberfest menu and see what beer inspired offers they had. In a chat with Gregory D'Souza the beverage manager at Hard Rock Cafe, we came to understand that while the restaurant is offering a variety of both local and international beers (naturally) and three craft beers from TJ's Brew Works, they have also taken their drinks portfolio for the festival one step further by coming up with a range of beer cocktails, including light and vibrant shandys; a throwback to the first alcoholic drinks we were allowed furtive sips of.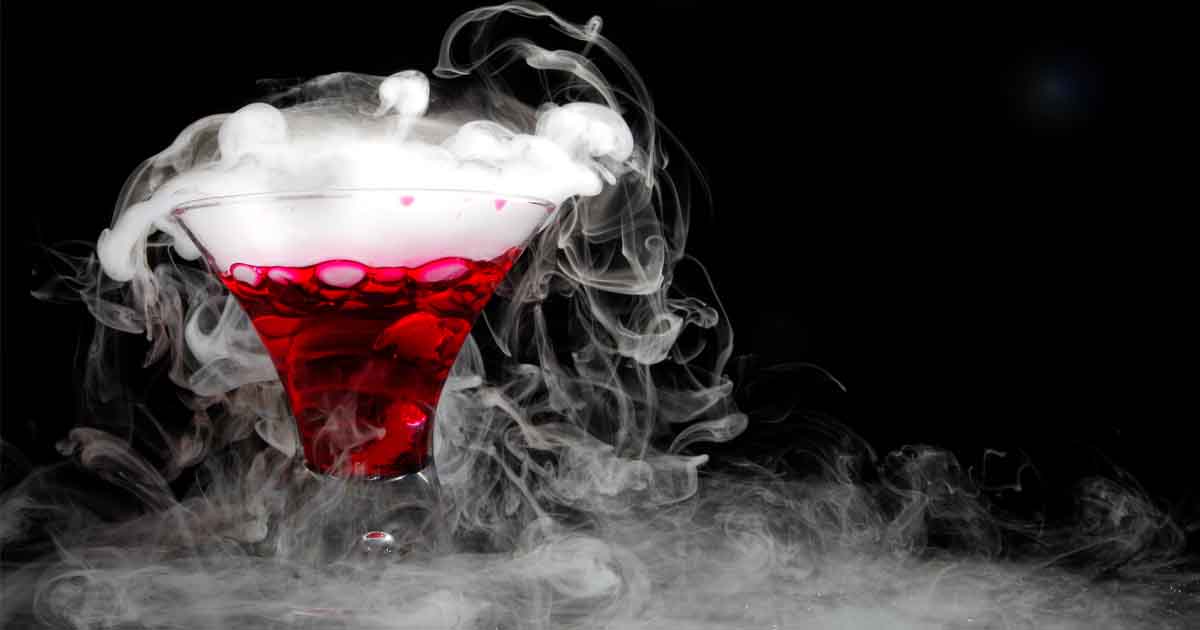 Beer, Beer and More Beer
On our waiter's suggestion, we decided to start our beer trip with the liltingly named Maria Maria Cornorita Corona, which involved a kingfisher bottle being tipped over a glass of frozen margarita to create a drink that balanced the natural bitterness of beer with the sweetness of a traditional margarita.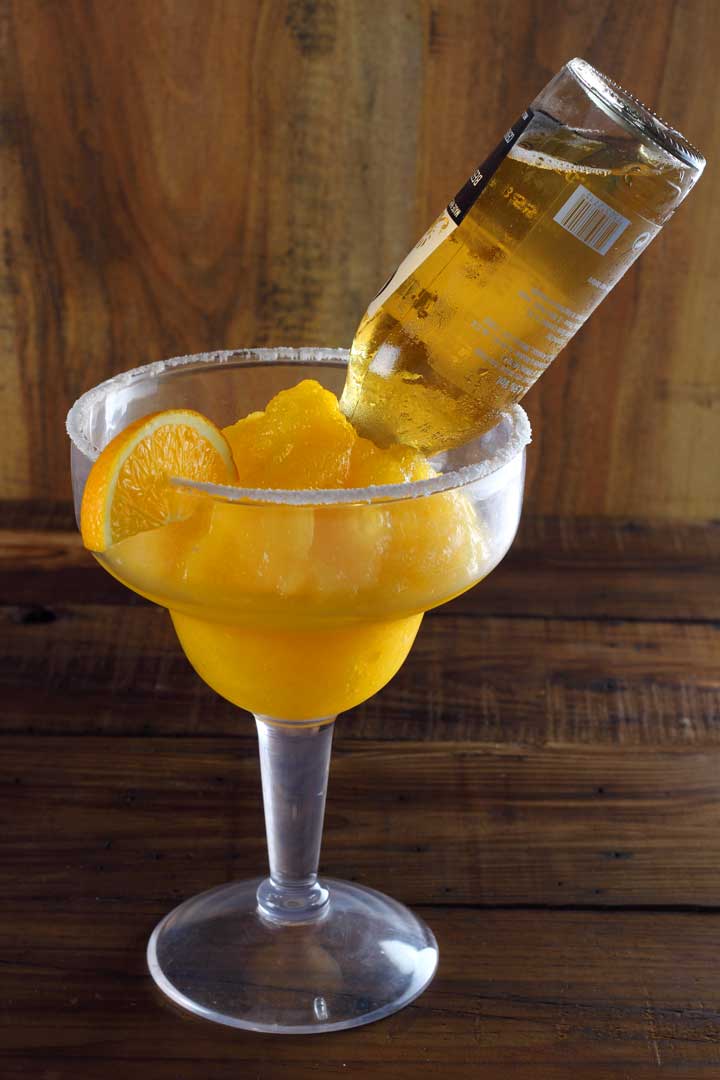 We then moved on to the Vodka Apple Shandy, which Gregory explained was one of his personal favourites. While we sipped the delicious, sweet blend of apple juice, apple vodka, beer and lemonade which was infused with generous chunks of apples, Gregory told us that Hard Rock Cafe had made a conscious decision to use seasonal fruits in the beer cocktails. He also explained that Kingfisher was the beer of choice to craft the cocktails, as it welcomes other flavours and syrups with open arms.
Beer Pairings
Somewhere into our third cocktail – the citrusy sweet Orange Vodka Shandy – we remembered a popular saying; "All beer and no burgers makes Jack a drunk boy." Wasn't that how the saying went? Not wanting to reach Jack's predicament, we turned our attention to the Rocktoberfest food menu; barely a sacrifice as we're always excited to taste Hard Rock Cafe's beautifully constructed burgers.
In a chat with Chef Anuj of the hard Rock Cafe, we learned that the dishes had been created with an ultimate beer pairing in mind. While beer works best with typical Western fast food like hot dogs and burgers, Hard Rock Cafe has channelled its international presence to bring us fast food from all around the world; there's a Jamaican hot dog, an Italian Sub, and Asian Roll and a Mexican Sub. We started with the Carnival Fiesta; thick potato fries rubbed with a delicious BBQ spice and mixed with chicken and smoked frankfurters; a dish that any meat lover would covet.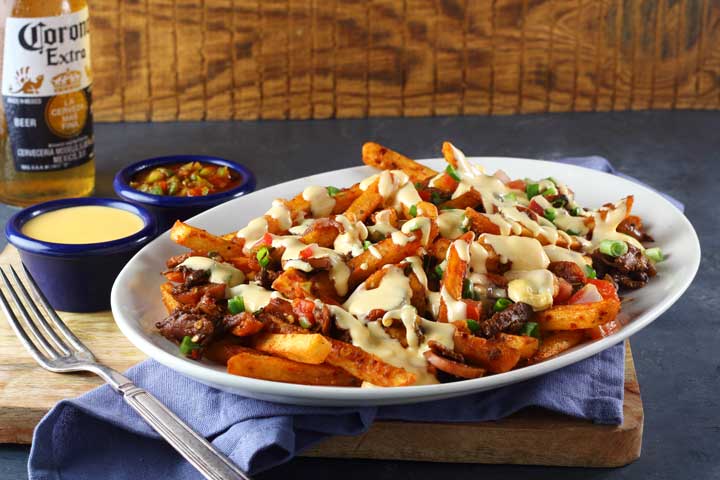 We then gobbled down the L.A Confidential, in which two patties; a vegetable and potato patty were folded between a tangy helping of mayonnaise and two fat burger buns. We also enjoyed the Mexi Cali Burger, which was a blend of a moist chicken patty, and juicy relish, but our ultimate favourite was the Jamaican Hotty Submarine; one bite into the chicken hot dog and our taste buds were revelling in an explosion of zesty sauce.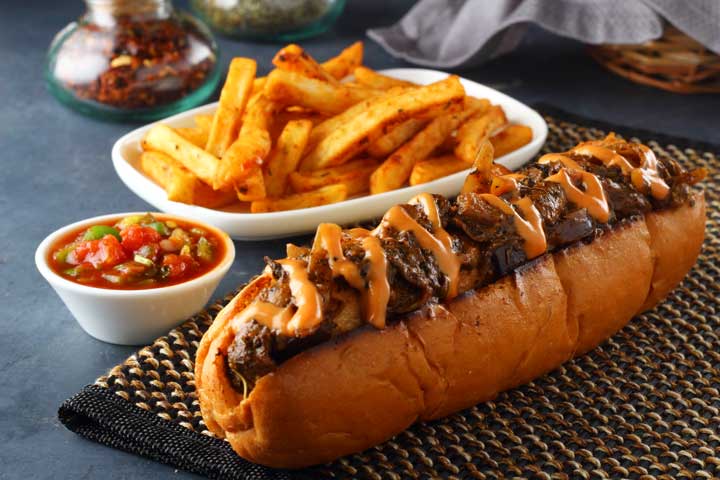 Since it is, after all a beer festival, we decided to take one last foray into the beer blend world, in the form of the Tangy Orange Bomb shot, an exciting blend of orange liqueur, Bacardi orange, lime juice and – naturally – beer, that the waiter insisted had to be drunk while standing atop our chairs. A worthy end to a fun meal!
If the idea of standing on chairs, guzzling beer concoctions and perfectly paired beer food while swaying to some good old classic rock excites you, then head to Hard Rock Cafe sometime this month. The Rocktoberfest is on until November 8th, so you've plenty of time to sample all that they have to offer.
[schema type="organization" orgtype="Organization" url="www.hardrock.com/" name="Hard Rock Café" description="Pub & Diner" street="Behind Bombay Dyeing, Kamala City Mills Studio, Pandurang Budhkar Marg, Worli," pobox="0″ city="Mumbai" state="Maharashtra " postalcode="0″ country="IN" phone="022 30151078″ ]