An Indian Airlines Apologises For Cockroach In Passenger's Food
A passenger on board an Air India flight found a cockroach in the idli vada sambar served to him. Travelling from Mumbai to Bhopal, Rohit Raj Singh Chauhan tweeted about the incident that happened to him on board the flight on Saturday. Two days later, the airlines tweeted an apology along with an assurance that corrective measures were taken.

Air India And Food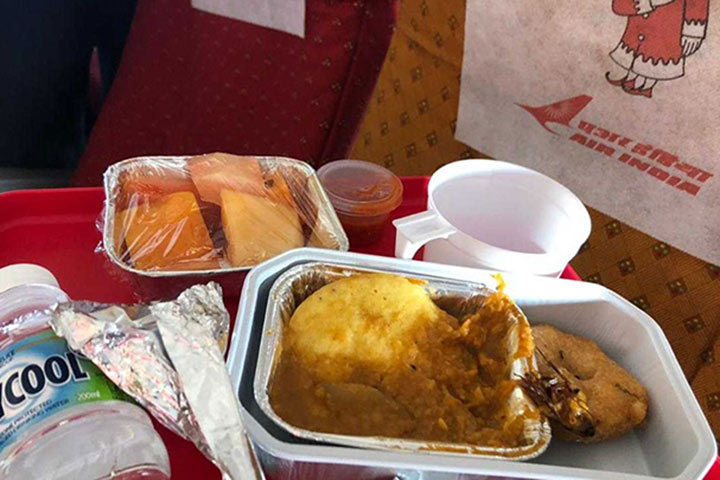 "We sincerely apologise for the incident where our valued pax (passenger) had a disappointing experience with the meal served on board our Bhopal-Mumbai flight. Air India always endeavours to ensure our pax enjoy our services," said the statement by Air India on Twitter. Chauhan had taken to the same social media service to share his grievance with the airlines. He talked about the incident as well as shared a picture of the food with cockroach in it.

"We have taken serious note of the incident and immediately issued a strong notice to the caterer concerned. Air India has zero-tolerance policy in this respect and has initiated corrective action internally. Our senior officials are in touch with the aggrieved passenger," said the tweet by Air India.

In article Image: Zee News