Amul Is Offering Entrepreneurs Opportunities With Their Franchise Model
We're all aware of Amul, one of the largest dairy conglomerates in India, and now, you can be a part of the Amul family. Amul is offering entrepreneurs opportunities through their franchise model. According to a release, Amul said, "Anyone with a very small capital base and good business acumen can become our franchisee. It requires very little investment and working capital."
Here's How It Works
According to Amul, the franchisee will need to have a preexisting shop in a good location either owned or rented. The franchisee is also expected to bear the entire cost (viz. interiors and equipment, excluding property cost) of setting up the store which is expected to be in the range of Rs. 1.50 lakh to Rs. 6.00 lakh depending upon the format.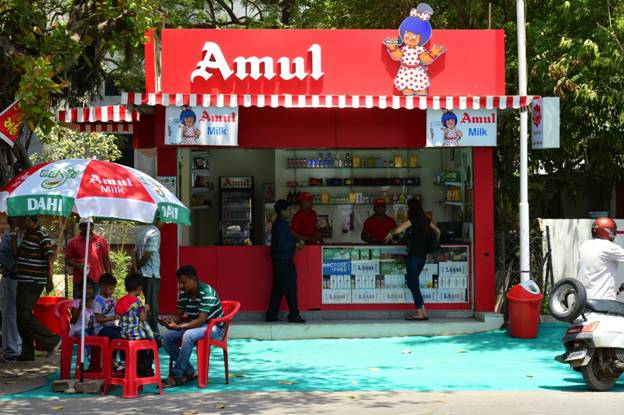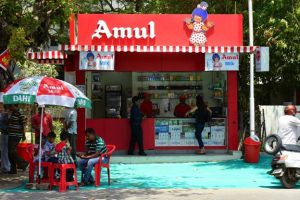 Amul's wholesale dealers will supply stocks at the parlor and the franchisee will avail retail margin. Retail margins will vary from product to product. Along with this, franchisee's aren't required to pay any royalty or share any revenue with Amul. In Amul's official release it was mentioned that depending on location monthly sales turnover could vary from 5 to 10 lacs.
There are two different types of outlets. For an Amul Outlet, Amul Railway Parlor or Amul Kiosk, one has to invest about Rs 2 lakhs. Out of this, Rs 25,000 is non-refundable brand security, Rs 1 lakh is spent on renovation and 75,000 rupees is spent on equipment.
For the second franchisee- Amul Ice Cream Scooping Parlor- there is an investment of Rs 5 lakh. It includes brand security 50,000, renovations Rs 4 lakh, Rs 1.5 lakh for equipment.