Amidst Worries Of Low Income Total Dabur India's Last Quarter Profit Up By 5%
Over the last couple of days, there have been doubts about how well Dabur India did during the last quarter. FMCG major Dabur India on Monday reported a rise of 5.3 per cent in its standalone net profit for the fourth quarter (Q4) of 2016-17 to Rs 302 crore. However, net sales remained flat at Rs 1,432 crore.
On a consolidated basis, the company's Q4 net profit was flat at Rs 333 crore as compared to Rs 331 crore reported during Q4 of the previous financial year.
"Despite the challenging macro environment, Dabur India reported steady growth in its key categories like oral care, foods and health supplements to end the fourth quarter of the last financial year with a consolidated net sales of Rs 1,909 crore," the FMCG major said in a statement.
The consolidated net sales of the company during Q4 stood at Rs 1,909 crore — down 4.84 percent — compared to net sales of Rs 2,006 crore during the same quarter of 2015-16.
The consumer goods major's Chief Executive Officer Sunil Duggal pointed out that the business faced tough economic environment characterised by extreme volatility in currency, particularly in Egypt and North African markets, as well as crude-led economic turmoil in Saudi Arabia.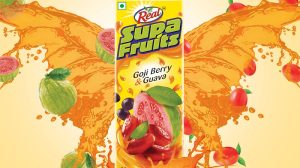 "In constant currency terms, consolidated net sales remained flat for the fourth quarter. Demand growth, still reeling under the impact of demonetisation, remained slow at the beginning of the quarter," Duggal said.
"However, it improved as the quarter progressed, led by a significant improvement in rural demand. Our India FMCG business ended the quarter with 2.4percentt volume growth."
During the financial year 2016-17, the FMCG major's consolidated net profit stood at Rs 1,277 crore — up 2.1 per cent — from Rs 1,251 crore during 2015-16, whereas the net sales fell by 2.18 per cent to Rs 7,680 crore as against Rs 7,851 crore during 2015-16.
I know, it all sounds confusing. But in basic layman's terms they had a profit but didn't do as well as they could have in sales, and I'm sure that's disappointing for them.