American Comfort Food Comes To Delhi At The Eaters, Greater Kailash-2
It's time to eat, sleep, chill, and repeat as a bevy of All American comfort food hits the National Capital at The Eaters, Greater Kailash 2. Situated in GK-2's swanky M-Block market, The Eaters is a cozy nook that rolls out some amazing and delicious preparations that would calm down even the most worked up of your nerves with dishes like macaroni and cheese, sliders, meal bowls, sandwiches, milkshakes, and so much more.
Insta-Worthy Vibe
The Eaters promises a great time to all of you looking for wholesome and scrumptious grubs paired with a chilled-out vibe. Done up in a solid palette of white, green, noir, and russet, the space spares any and every frill and focuses on a delectable menu. Speckled with simple yet smart furniture and a pop theme adorning every nook and cranny, the restaurant dons a very comfortable and easy vibe.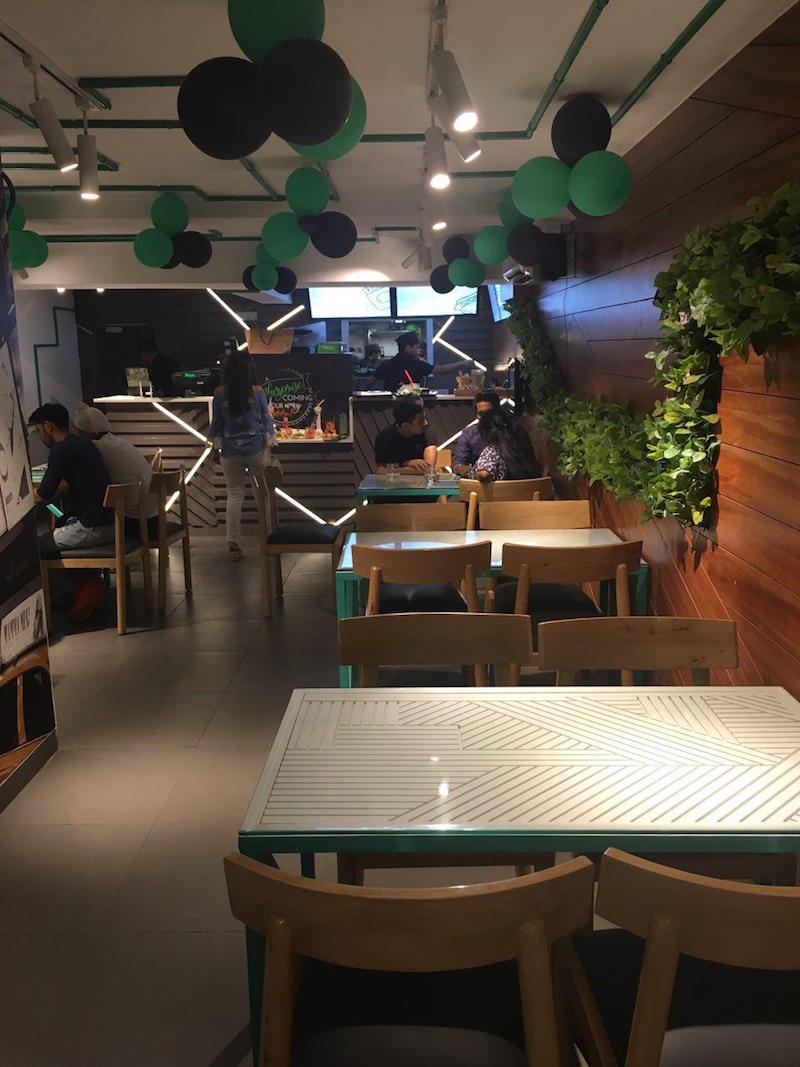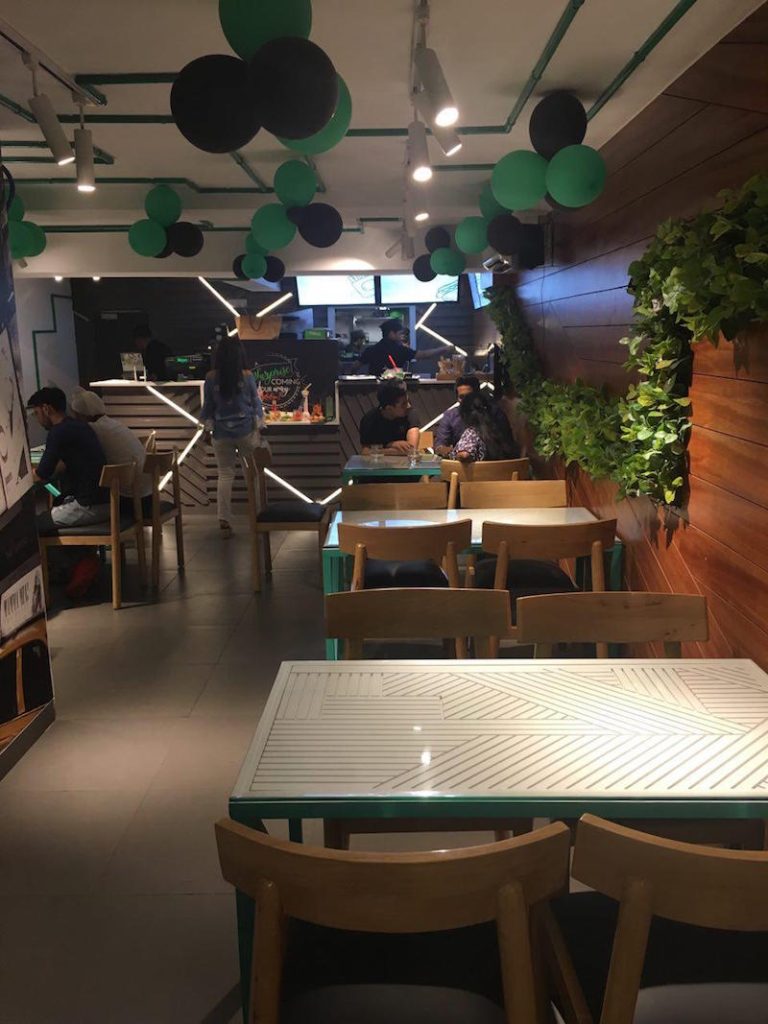 What's more? The restaurant is big on takeaways and we totally dig that! How, you may wonder? Well, they've skipped the part where the food is brought out with elaborate cutlery and crockery and instead serves the food in bright paper boxes and glass globules, all of which you can take home! (Psst! our globules currently house budding mint and coriander plants and make for an excellent DIY penholder, so the possibilities are endless.) And, can we just point out how their innovative style of serving food and drinks made for an excellent Instagram-worthy photo op?
All American Food
Moving on to the menu, the creative heads behind The Eaters' menu have put in a fair amount of thought into creating a roster of food and beverages that spell out 'comfort'. Keeping in mind the "All American" theme, the eatery has on offer grubs like loaded vegetarian and non-vegetarian burgers, wholesome sandwiches, a variety of French Fries, pita sandwich, and a whole section dedicated to some classic American breakfast options. That said, the place is not all cheese and grease, for there are healthier options like the Burrito In a Bowl, which is a globule stacked with rice, beans, greens, sauces, and a dollop of Tex-Mex topped with crunchy nachos. But that's if you want to skip too many calories, which is not how we roll. So, take a look at all that we devoured!
We had the opportunity to sink our hooks into some piping hot Peri-Peri Fries that came bathed in a thick and creamy cheese sauce and dusted with some powdered chili. We chased the classic American side with a portion of The Trumps, which was a platter of three fiery red sliders that were each stuffed with a small herb-marinated chicken patty and the crunchiest coleslaw we've tasted in a long time.
The delish sliders were followed up with a meaty lamb burger christened the 'Lamb-A-Ghini' and a Stranger Things weenie. This was an open-face chicken hot dog that replaced the classic frankfurter with chicken cooked in brown sauce and mixed with mozzarella and cheddar, topped with the restaurant's flawless coleslaw.
Keeping up with the drool-worthy streak of epic food, next up was the mac n cheese and some more cheese. This all American version of pasta swept us off our feet with the sheer cheesiness and luscious creaminess of the pasta sauce. And to ramp up our glutinous streak, the dish came with a buttery side of cheesy garlic bread. Food coma in every sense of the word. Needless to say, this was our favorite dish of the evening and we'll be going back real soon for some more of the cheesy goodness.
We paired our nosh with a refreshing pair of chillers – the Sundowner and the Glocko Pop Lemonade. And boy, were we refreshed! The Sundowner was summer in a globule with its fruity blend of juicy watermelon chunks and rose water topped with chewy chia seeds. Meanwhile, the Glocko Pop Lemonade was a Boomerang-friendly pink grapefruit lemonade that came with a giant syringe loaded with grapefruit syrup that could be added to the drink as per our sugar capacity (of course we emptied the entire syringe, duh-uh!).
In conclusion, we'd like to let out a loud satisfied burp and highly recommend The Eaters to anyone and everyone who's looking for a lavish American feast in Greater Kailash.