Ambrosia Bliss, a paradise in the heart of Connaught Place
Ambrosia basically means the food of the Greeks and Roman God, something extremely pleasing to taste.
Bliss generally means supreme happiness, heaven.
When combined together, a state of abundant happiness one experiences after enjoying food which is extremely pleasing to the palate… this is the feeling one has after dining at Ambrosia Bliss.
Be it the decor or the food, the service or the ambiance….everything is cleverly managed in a manner which leaves you with a satisfactory smile. the wide variety of drinks and food they have to offer, screams of the true meaning of Ambrosia, be it mediterranean, italian, chinese, thai or even indian…….sangria, wine, or any mocktail….they have it all!!
Ambiance:
Located on the second floor and covering 15,000 sq ft area, it is probably the largest restaurant in Connaught place that has beautiful terraces,a lounge area with a stage for live performances and a plush bar, a conference room for special meetings and an elegant dining area, which in itself has three kinds of seating arrangements. The place has a 'glittery charm ' to it.
As soon as one enters, they are bound to stop and stare at the diamond studded ceiling of the reception which open into ambrosia: their dining area, bliss: their lounge area, both of which further opens onto two individual terraces and a narrow yet elegant conference room.
Service:
the staff is crisply dressed, are well aware of what's on the menu and are highly suggestive. They all are very attentive to your needs and are forever wearing a friendly smile on their face which further adds onto the warmth of the place. The service was smooth and quick, inspite of the fact we were a group of 15+ hungry foodies.
Food:
okay so because i went there for a blogger's table along with a huge group of fellow foodies, a fixed suggestive menu was prepared for us which was like enormous…..i tried an array of drinks, salads, platters starter and appetizers…unfortunately couldn't get to the main course and dessert options as was way too full by then ….so my review is barring the two, though they looked tempting, am sure they tasted great too!!!
to begin with, to quench our thirst in this scorching heat, we tried:
virgin mary: a blend of tomato juice, lemon juice, tobasco sauce, worcestershire sauce, and rock salt, a spicy mix!!
twist @bliss: composed of fresh orange chunks, cranberry, passion fruit, strawberry, lemon juice, a complete opposite of the above drink, sweet in taste and presentation!!
winter splinter: composed of ginger ale, soda, muddles with fresh mini cloves….a light, fizzy, refreshing drink!!
along with the above my friends had oh too many cocktails….some of which were,my berry, jack and jally, blessed angel, truth or dare, tipsy mango, betel bliss, love birds, long island iced tea, and what not!! i love the cute, crazy names some of the drinks have…and every drink be it a cocktail or a mocktail, the presentation and taste is yes perfect!!! loved it all….
coming to the wide range of soups, salads, starters, platters and appetizers we delightfully tasted:
tamarind tofu cups: these were cute lil baskets filled with tofu cubes, peanut, with a dash of tamarind compote….it was tasty and the texture was great. though peanuts dominated the taste palate!!
three pepper cheddar filo roll: again thin and neatly wrapped filo roll with melt in your mouth texture comprising of bell peppers and gooey cheese along with chili aioli dip which was delectable…yumm!!!
charred tomato & basil soup, 100% green salad,
smoked chicken & quinoa salad: this was one colorful, fresh, vibrant, zingy salad with iceberg lettuce, smoked chicken strips, quinoa, beans, olives, peppers,onions, jalapenons, tossed together in a citric yet slightly sweet lemon vinaigrette!!
mezze platter: soft falafel kebabs along with round shaped pita bread, hummus(made of chickpea and olive oil mainly), lebneh(lebanese cream cheese), babagnoush(roasted eggplant dip) and pickled veg mince!!
international veggie platter: in a large platter came..cornering 6 philadelphia cheese rolls(crispy filo pastry filled with gooey philadelphia cheese), 6 crisp garlic breads, 6 crispy balls of heaven filled with yummy mushroom filling, with tex mex nachos in the middles….cheese rolls and mushroom nuggets were gooey and soft from inside and super yumm!!
international non veg platter: fish florets(perfectly cooked fish with oil free crumbly coating), grilled chicken wings, lamb kebab wraps and garlic breads….everything was packed with flavor and cooked to perfection!!
indian veg platter: dahi kebab(i didn't like it that much, it was okayish), harah kebab, galouti kabab(it was basically a super tasty and rich mushroom mince patty fixed atop and flaky puff pastry, the best component of the platter), and pakhtuni paneer tikka.
indian non-veg platter: this consisted of kasundi fish tikka( moist florets of fish marinated in bengali mustard sauce), succulent morsels of chicken tikka, juicy afhani chicken and flavorsome mutton seekh kebabs!!!
after demolishing the huge platters we had:
for sea food starters:stir fried lemon sole, sweet & sour prawns and sole done up with a strong punch of chili mustard, both fish and prawns were cooked to perfection!!
in chicken starters we tasted: thai chicken bbq, which was average, stir fry chicken with pakchoy, didn't like it as much, the chicken was a bit dry for my liking and somehow the oyster sauce didn't go well, afghani manto(minced chicken steamed dumplings topped with curd, kidney beans, spicy sauce and dried mint…again the mince was dry and well the dish was weird and didnt taste good at all…this was a let down to the otherwise delicious food!! and lastly tandoori chicken roulade, perfect tandoori succulent boneless chicken combined together with yoghurt to form a roulade….
next a variety of dimsums both veg(crunchy five:mix of 5 veg and roasted peanuts, again peanuts overshadowed the taste, pohipa: steamed stuffed rolls with hot & sour sauce) and non veg(steamed chicken and shitake dimsum: huge chunks of shitake mushrooms were uncalled for!!) were served, the veg ones were still okay but didn't really like the non veg ones!!
next came 3 thin crust pizzas: quatto formaggi( pizza comprising of four kinds of cheese, cream cheese, smoked cheese, cheddar and mozzarella…not for the weight watcher!!! though it was a super cheesy pizza but i failed to taste all four cheeses distinctively!)
keema curry pizza: minced lamb keema, onion chilies…it was good in taste and the base was thin and crispy!!
punjabi kukkad pizza:chunks of tandoori chicken, onion and a strong yet not overpowering taste of pickled lemon….it tasted great!!
though a variety of veg & non veg main course dishes along with a variety of desserts were prepared for us, but i could not attempt to indulge those delicacies…though my friends enjoyed the same!!! i will def. be back again to try what i missed this time….
with a super filled stomach, a palate coated with a pack of flavors, a huge grin, a satisfactory and memorable experience with awesome company, great conversation, new friends,delicious food, yummy drinks, eye pleasing presentation, soothing and fascinating decor and ambiance, great friendly hospitality, i ended my mind blowing blissful food journey at Ambrosia Bliss, a place which has something for everyone!!!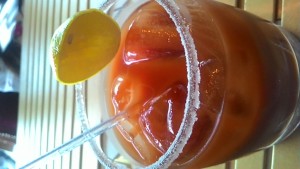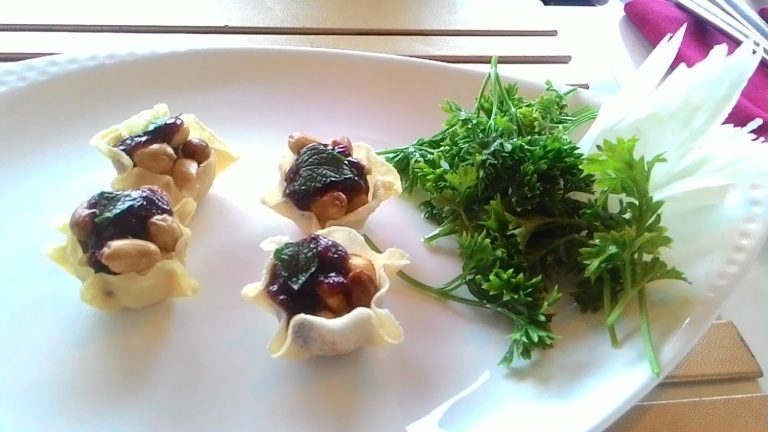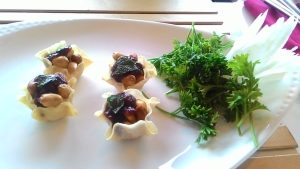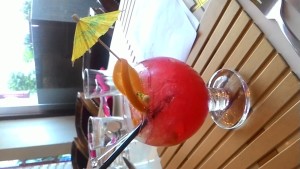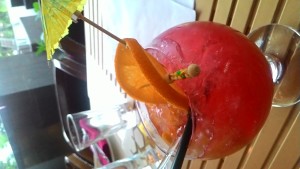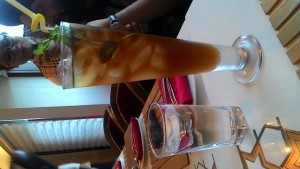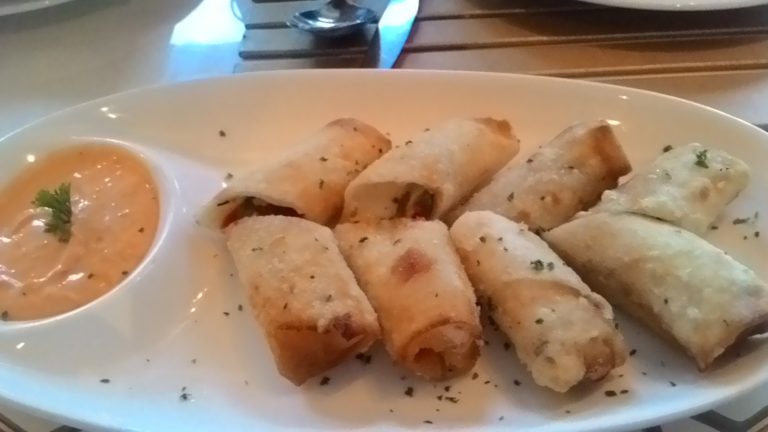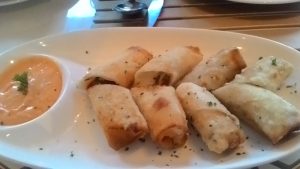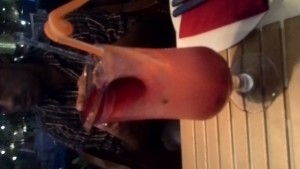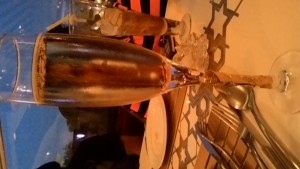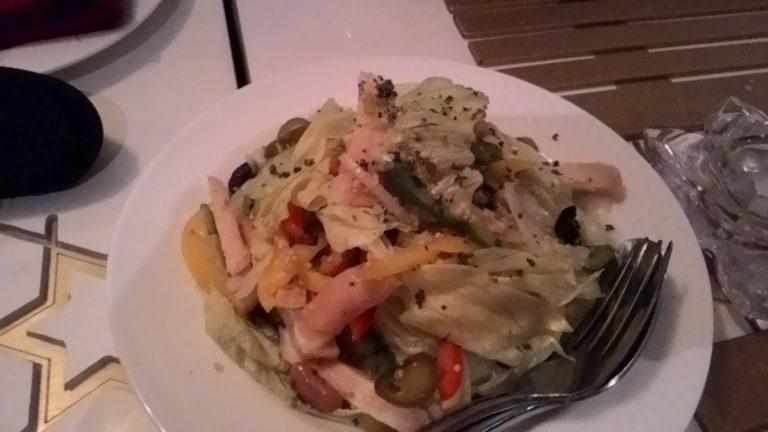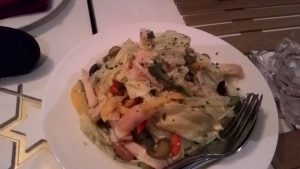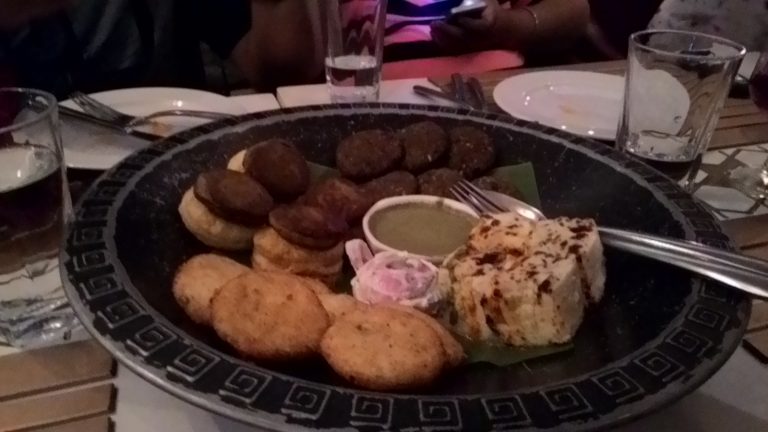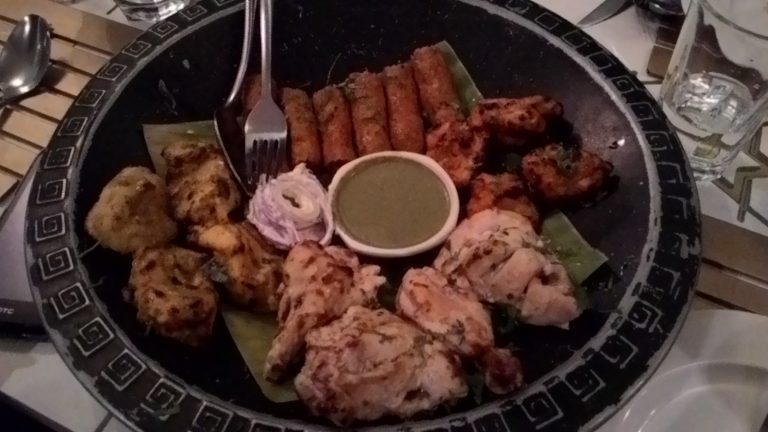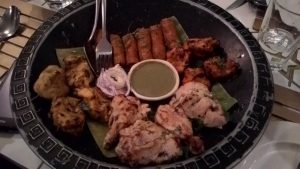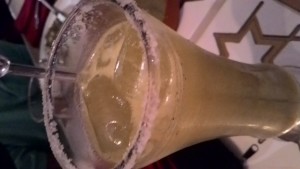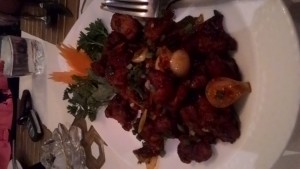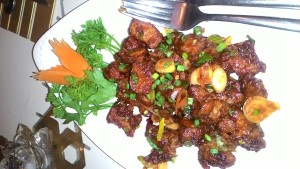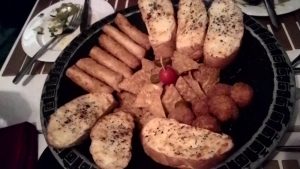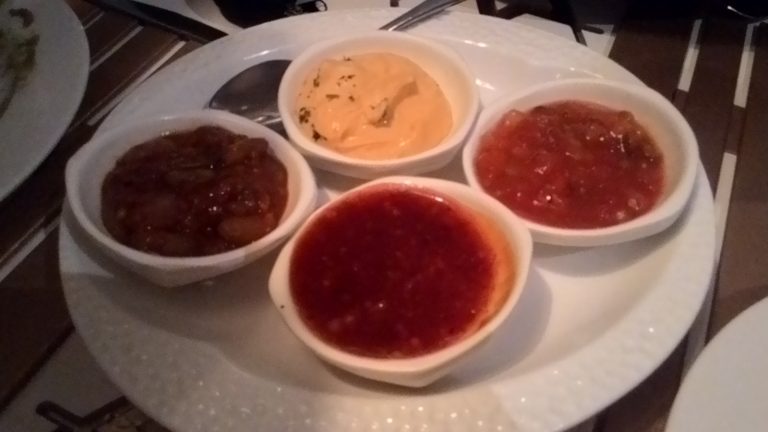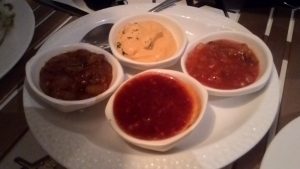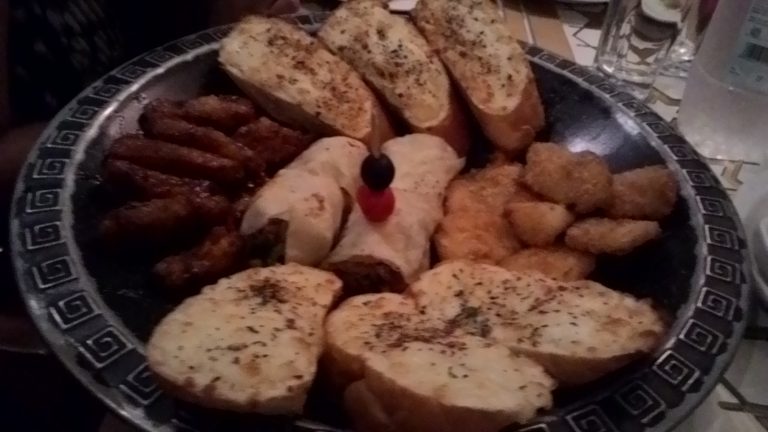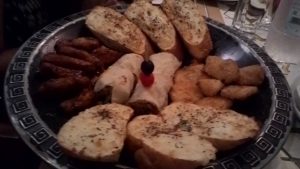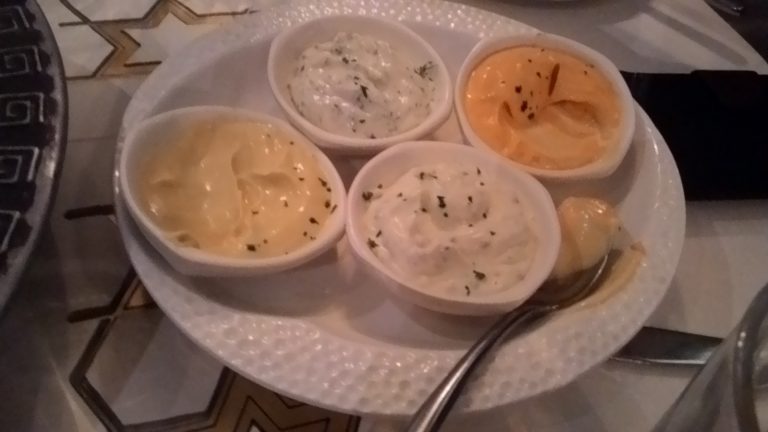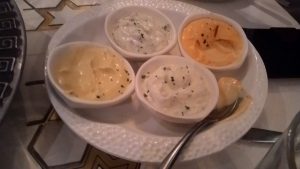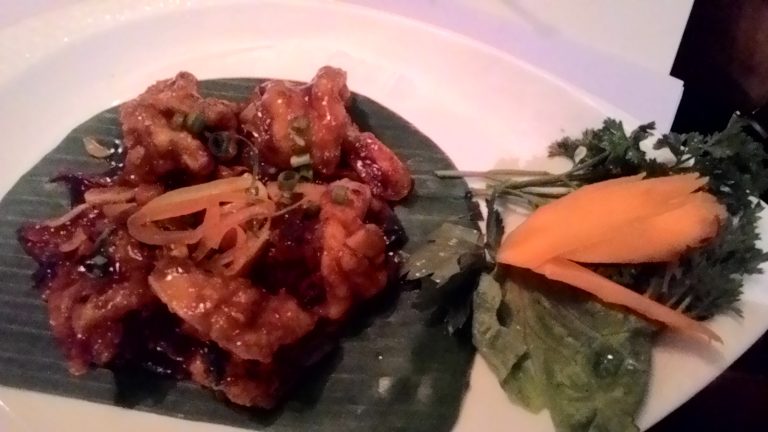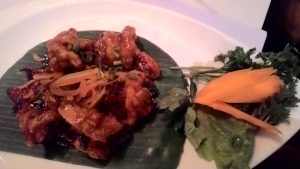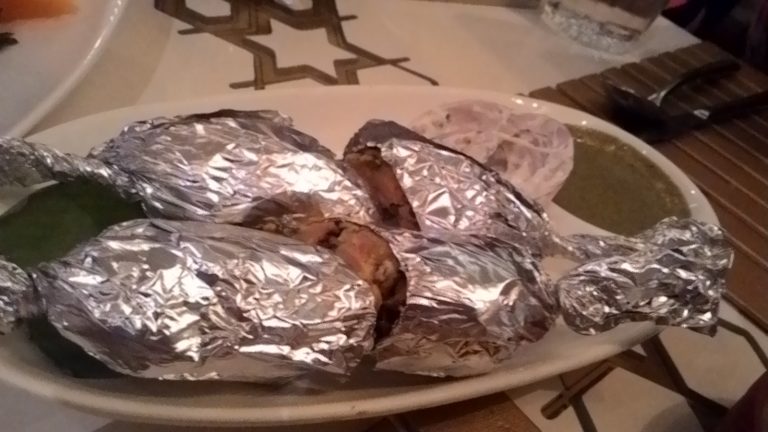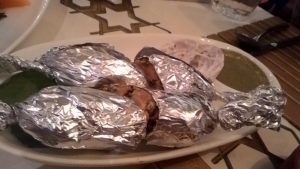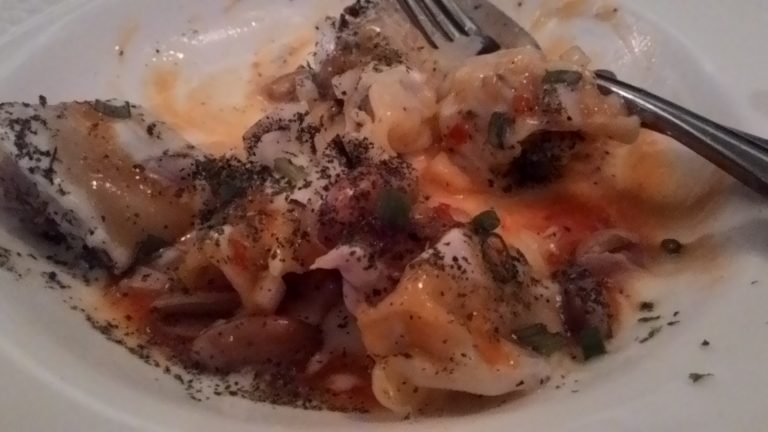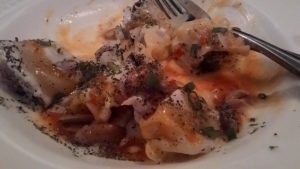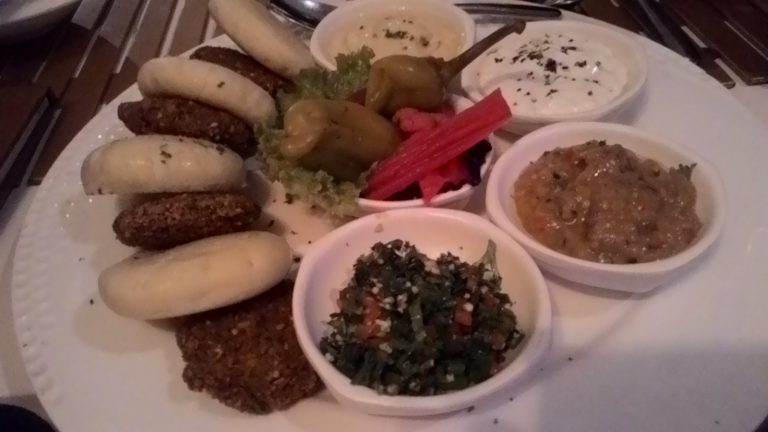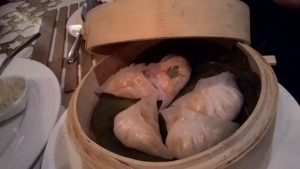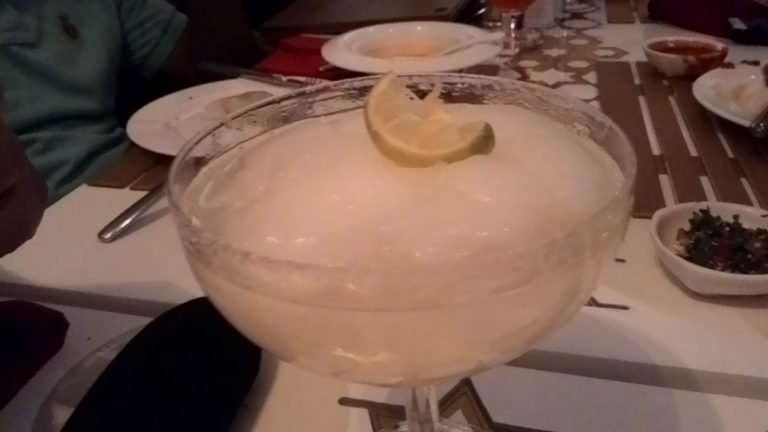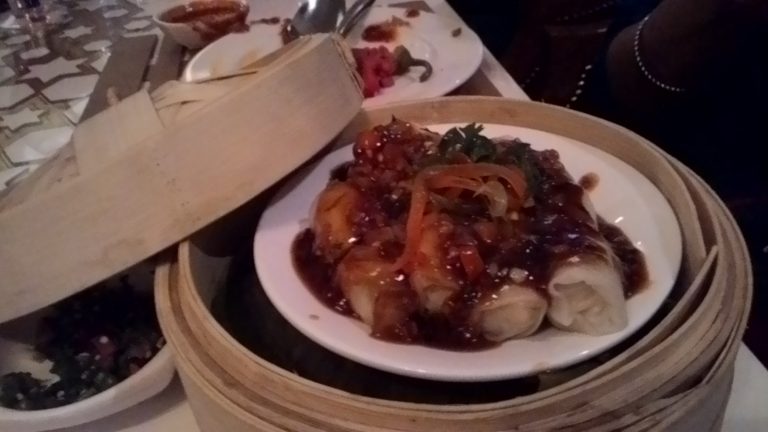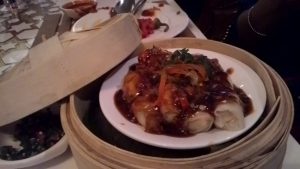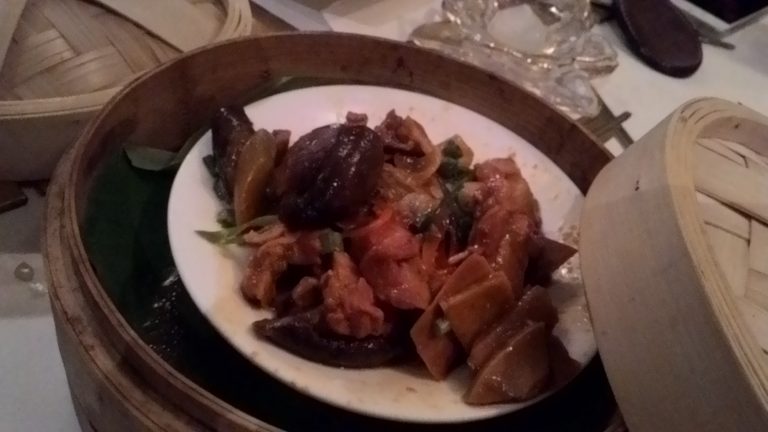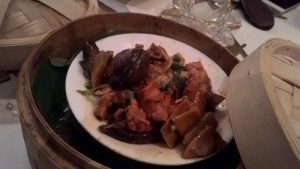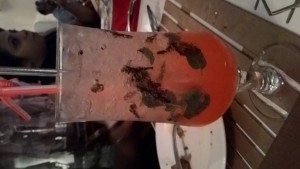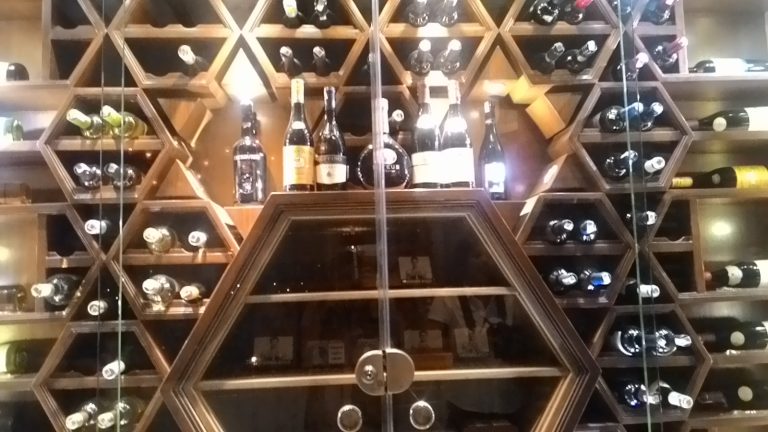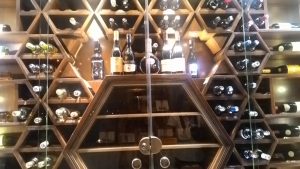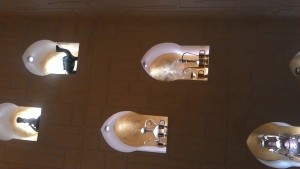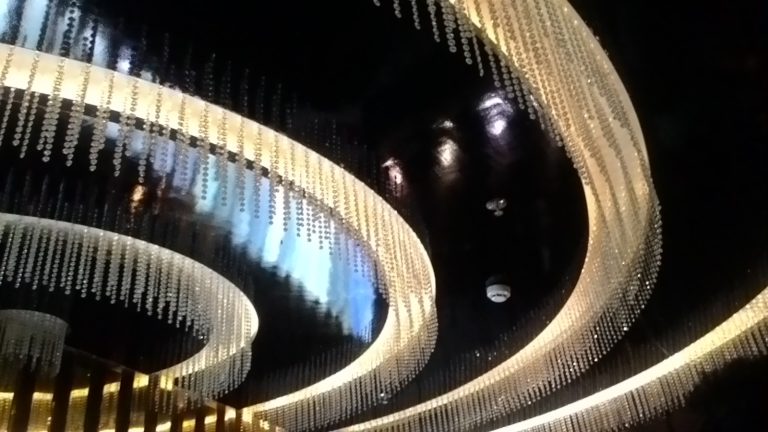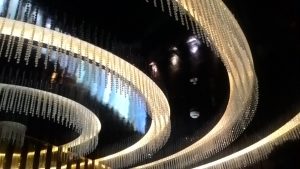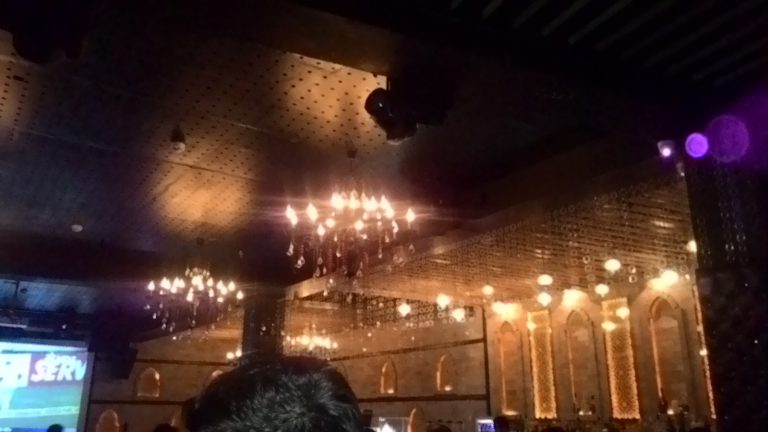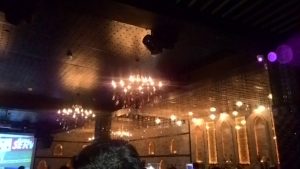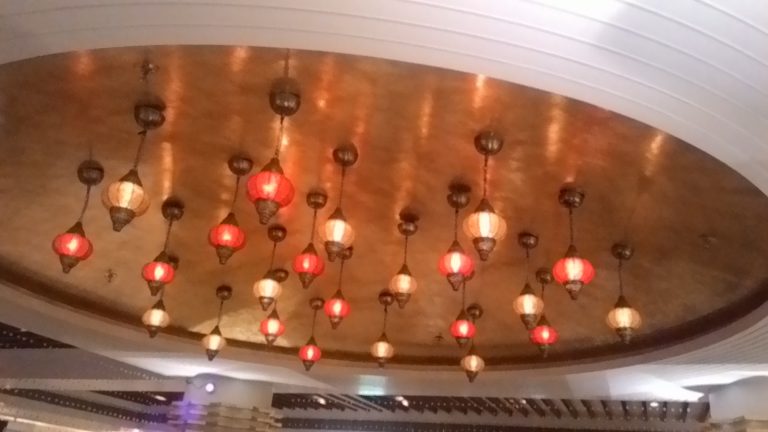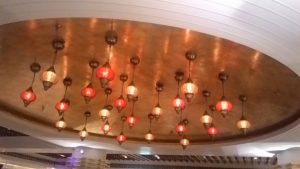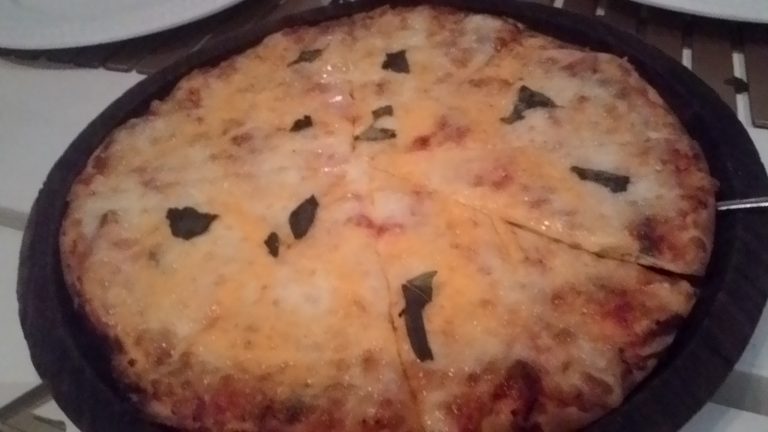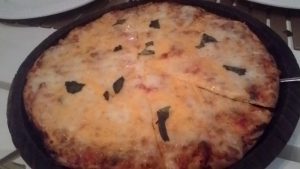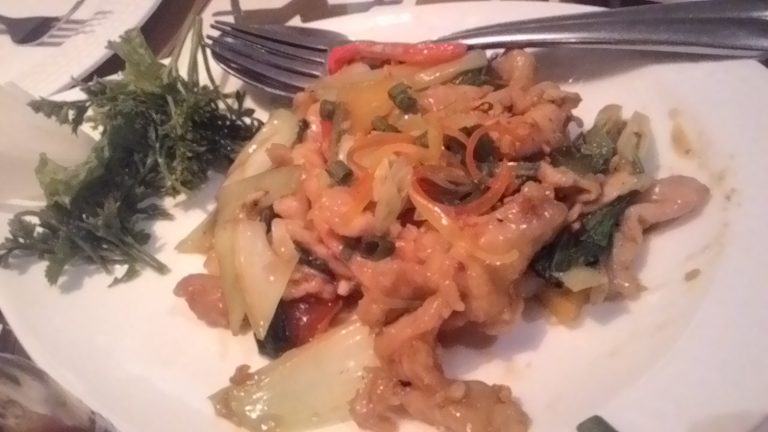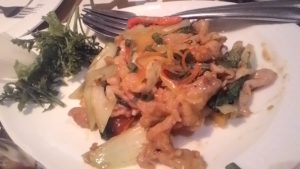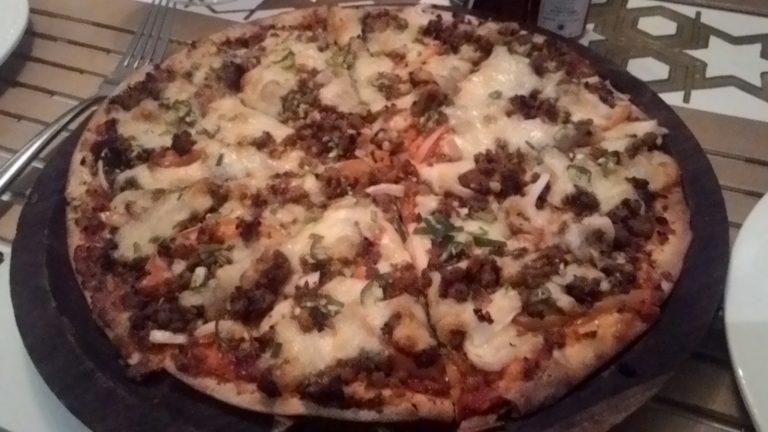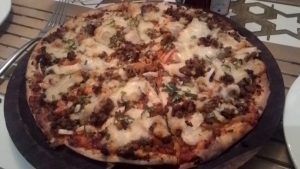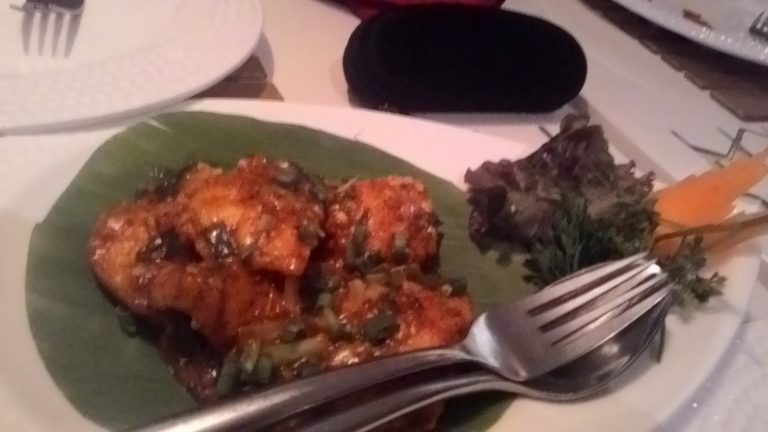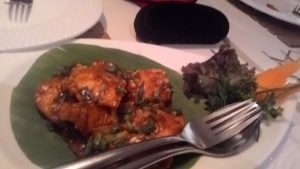 italian, indian, chinese,