Amazon & Nestle In A Slurpy Partnership To Launch New Maggi Noodles Range
Hold your hats Maggi lovers for there is an all-new range of the slurpy snack to binge on this season! According to a statement by Nestle, the FMCG magnate has teamed up with e-commerce major Amazon to launch Maggi's latest range of 'Nutri Licious' noodles, which will be available on amazon.in from 20th August, 2017.
"The Nutri-Licious range is a wholesome proposition targeted towards the breakfast occasions and made with healthier grains like atta and oats with the benefit of fibre and 15 per cent RDA of protein," General Manager – Foods, Nestle India, Maarten Geraets said, adding that the association with Amazon will help the company reach out to maximum consumers across the country.
"Amazon.in today has become a destination for customers seeking diverse & quality selection across categories. We constantly strive to widen this selection by offering millions of products ranging from daily essentials to international gourmet treats. We are excited to associate with Nestle India to launch Maggi Nutri-Licious noodles first on Amazon.in," said VP – Category Management, Amazon India, Manish Tiwary.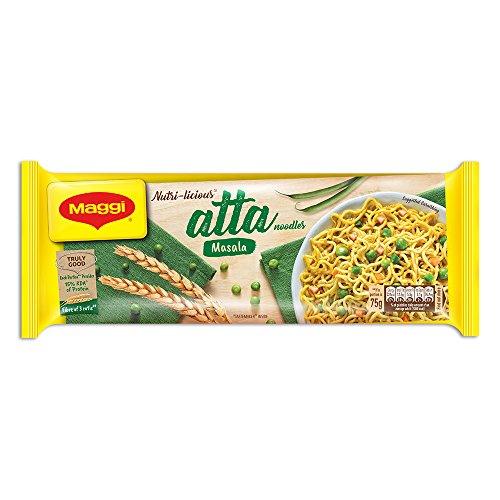 Image: Amazon India
Amazon Prime members have something more to be happy about for they can purchase the noodles online at a 33 per cent discount as part of the special launch offer! Following its online launch this week, the instant noodles will also be made available at retail outlets across India.
Feature Image: TrendMantra