Amadora Celebrates 3 Glorious Scoops
Meet Kushboo, who along with her husband, Deepak Suresh, runs Chennai's gourmet ice-cream brand Amadora. Get the scoop on their journey through desserts, baking, staff and their three years with ice cream.
Deepak Suresh, the man with the magic ice cream, was in the US for a while. His education was in engineering and he was working there. "Food is after all a science, so I guess his engineering helps him everyday," says Kushboo. After a 5 day course in the 'science' behind ice creams, he moved to India lock, stock (and scoop) to start his own Ice cream venture. Of course, there was a lot of research and homework we're looking past.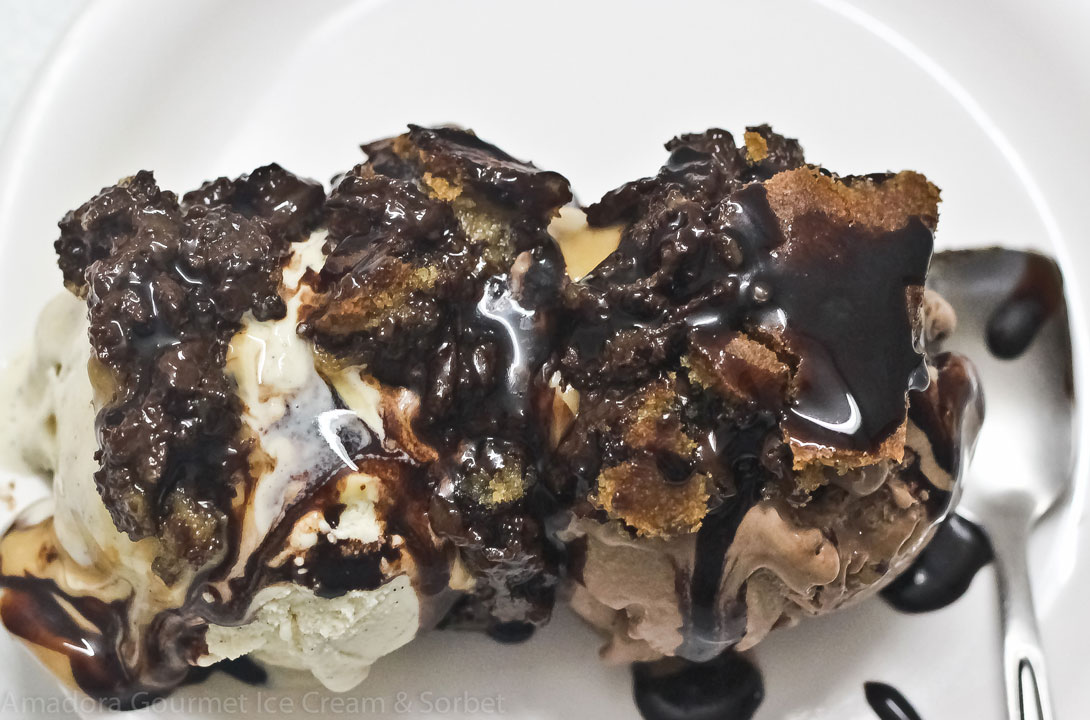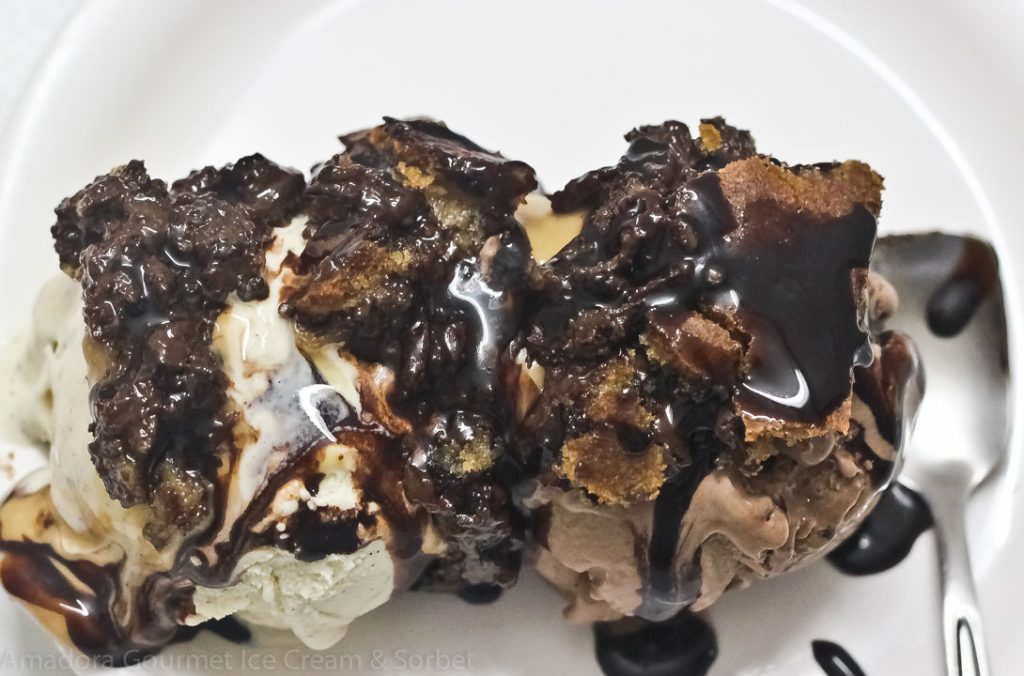 "Back in 2012, we had 5 Flavours on the first day. We were a little worried about the location of the store becoming a real disadvantage to us. But we needn't have! Most of our customers actually love the fact that we're tucked away in a cosy corner away from all the ruckus!
"We opened on ECR in February. The second outlet has really become something of a huge landmark in our journey.
"Our day starts with our staff. Deepak trains them personally. Most of them are not from a culinary background. We have ice cream staff, bakers and service staff. Deepak discusses new flavours with the ice cream staff and they brainstorm together on that. We make sure ours is a list of 5-6 items on the menu and never a 50 item list. We function like a well-oiled machine.
"It wouldn't be fair to leave out the Under-baked cake! We met over the cake actually. I used to come in here with my cousin just to have the under-baked cake and we got talking." We'll have to disagree with you there a little, Kushboo. We barely noticed the world as we dug into our slices of Under Baked Cake with the 5 Bean Vanilla Ice Cream!
"Our next step lies in retail. We'd like to get into supermarkets with the Amadora brand. Choco-bars and pint sized ice creams are what we're looking to package."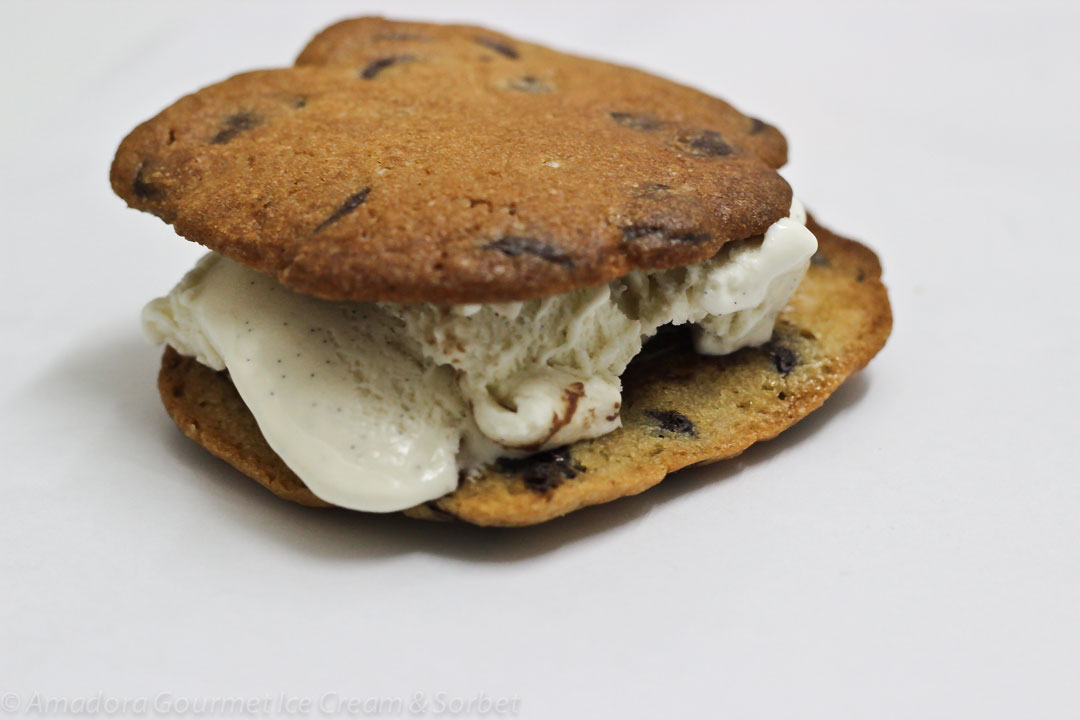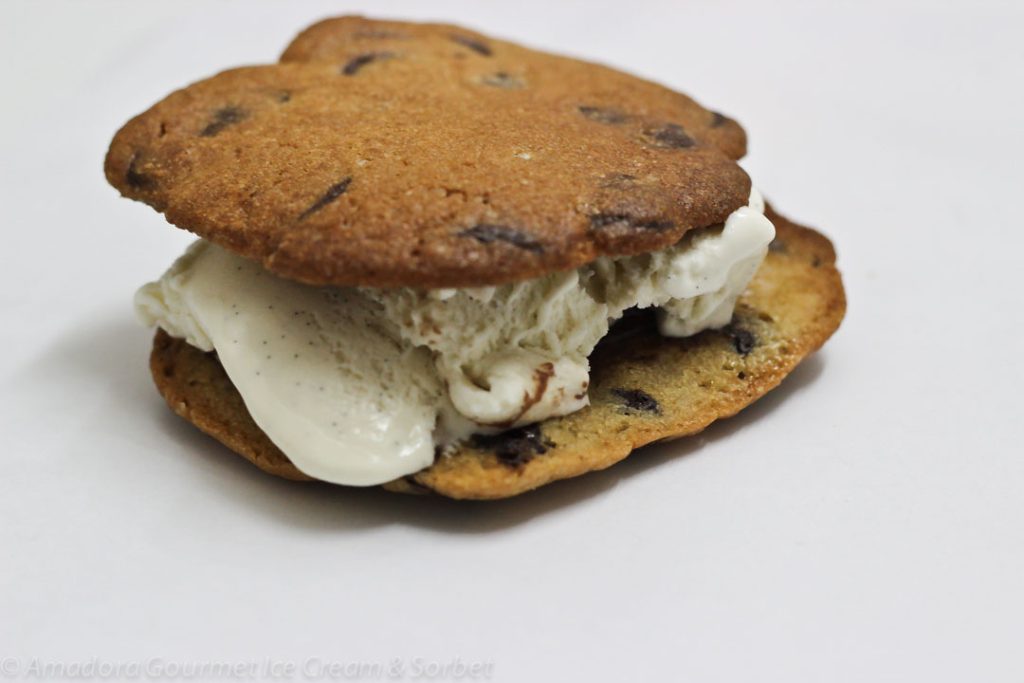 "Our philosophy is simple, we use local produce that's absolutely fresh, add no colours and deliver consistently. We've never had a customer walk in an say the Sorbet doesn't taste like before. "
"Deepak's favourite flavour is the Chocolate brownie and mine is the Salted Butter Caramel!, " she ends with.
Find Amadora at 23, Wallace Garden, 3rd Street, Thousand Lights West, Chennai, Tamil Nadu 600006 and Shop 7, Shop In A Park, Akkarai, East Coast Road (ECR), Chennai.