Alton Brown's New Cookbook Will Hit Bookstores Next Fall
Alton Brown, the popular television personality and food show presenter, will be dropping a sweet surprise for all foodies and fans soon. The Food Network star will be publishing a new cookbook titled Alton Brown: Every Day Cook. It is known to be "a collection of more than 100 personal recipes that Alton cooks day in, day out along with a taste of the science and history for which he is known." Sources reveal that Ballentine Publishers acquired the rights to the book in a two-book deal. Although there is no word on this, a recent Q&A with Eater magazine has left everyone curious as he mentioned wanting to write a cookbook for kids.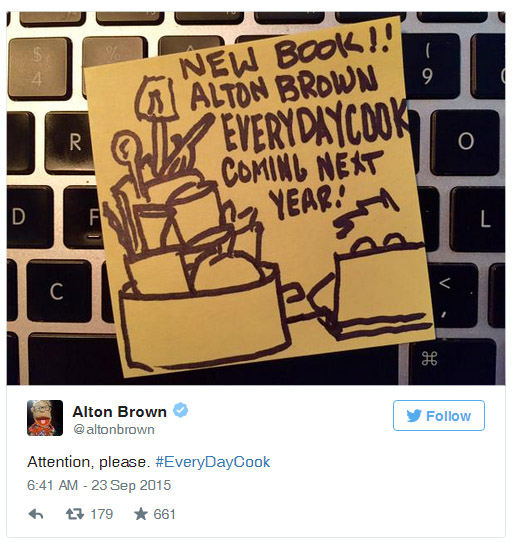 Alton Brown is known for his rather "analog" messages on his Twitter profile, where he posts pictures of hand-drawn Twitter responses on Post-it notes which are stuck to his computer.


We can't wait to see what the new cookbook looks like! Can you?