Allrecipes Is Getting An 18th Birthday Makeover
In 2012, Magazine publisher Meredith Corp. acquired Allrecipes for $175 million. Today, it calls itself the world's largest digital food brand, with 1.3 billion annual visits. The company has 170 people working out of its downtown Seattle headquarters, with plans to grow the team here by 20 percent by the end of 2015 — largely with more tech workers.
3 years later, Allrecipes is now technically an adult and is naturally going through some changes. Relax, it hasn't grown facial hair! The website is going through a huge makeover with an aim to reinvent itself as a "food-centric social network". In other words, a Facebook for foodies.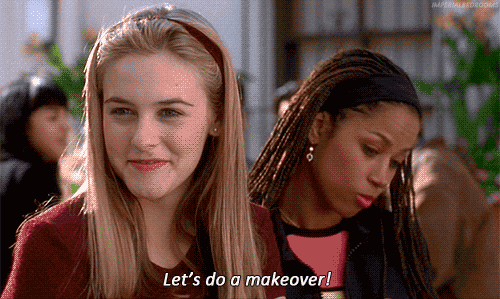 Spreading the cheese further
The company is looking to build on the "food community" it has been developing for years. Allrecipes has always been a place where people submit and find recipes, but now it's adding new ways to follow other home cooks, while interacting and "celebrating" the little victories in the kitchen.
The company has spent the past year rethinking its user experience, introducing new features and bringing social elements front and center. It has been rolling out small improvements to certain users for a while now, but officially today the so-called "Dot Next" campaign is complete.
Allrecipes CTO John Keane said the majority of users still make their way to the site after searching Google for a certain recipe. But he hopes the new emphasis on profiles and engagement with friends will create a "stickier" experience, where users check Allrecipes like they do other social media sites.
"Social connections have always been at the center of the Allrecipes brand," said Stan Pavlovsky, Allrecipes President. "The new Allrecipes experience brings home cooks and the more than 300 million experiences they've shared to the forefront, and makes it easier for our community to share and connect from any device."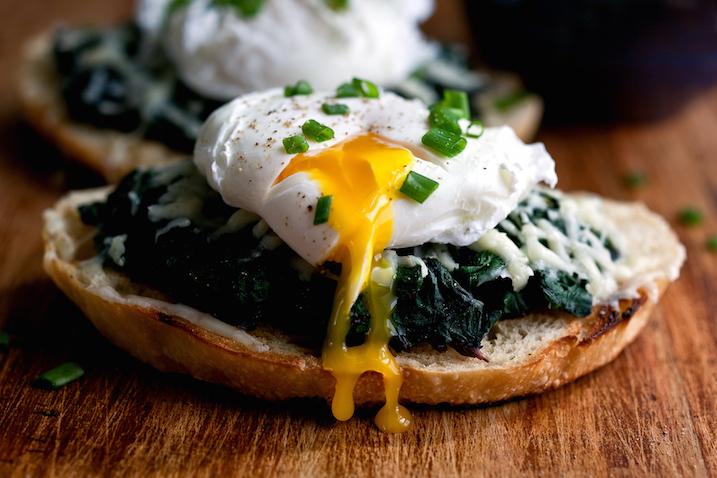 Beefing up the site
User profiles have been jazzed up and the old homepage has been replaced by a Facebook-like newsfeed that shows users what their friends are making. There are "I Made It" buttons that are similar to favoriting on Twitter, and "Collections" reminiscent of Pinterest's boards.
With the new Allrecipes, the brand is responding to huge shifts in how, when and where its community of more than 40 million unique visitors per month is engaging online. Visits from mobile devices now account for two-thirds of Allrecipes annual visits.
The new design provides the best possible experience for home cooks across devices. The single-site, responsive, touch-based experience now extends seamlessly across mobile, tablet and desktop devices to allow cooks to quickly and easily connect with Allrecipes whenever and wherever they want.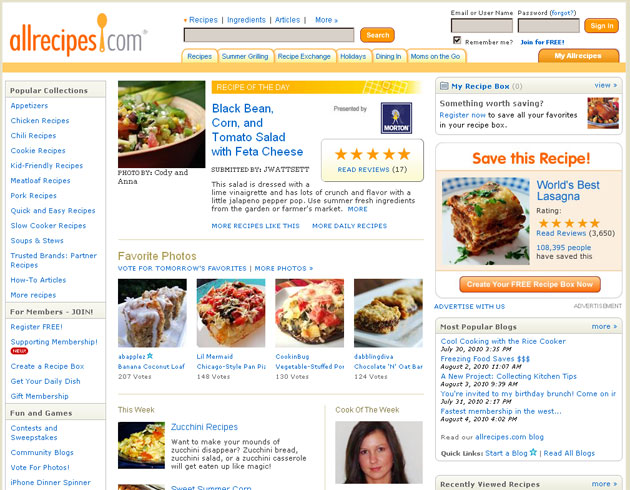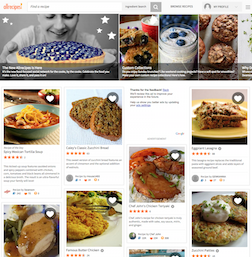 The Collaboration Tree
The company has even been working with Microsoft on a new recommendations platform that will learn about your preferences from the way you interact with the site in order to populate your feed with relevant information — similar to what other social networks already do.
Facebook has its "social graph" to track interconnections between users and predict their next moves, while Allrecipes is calling its similar offering the "cooking graph."
"I honestly think cooking was always a social thing and social media became a thing," said Justin Law, Allrecipes vice president of strategy and business development. "So we happen to be in this position where what we've been doing forever is now a trend. Eating around the table with your friends has been the social network forever. What's new is us enabling it to be an easier process through the site."

Evolution Trail
In many ways, the evolution of Allrecipes has tracked broader changes across the Internet for more than a decade.
The company was founded in 1997 as Cookierecipe.com, an early website dedicated to one type of food. Up until that point, publishing revolved around professionals and authoritative voices. But Cookierecipe was part of a new wave of technology that gave everyday people the power to share their own cooking secrets.
After Cookierecipe came Cakerecipe.com, Chickenrecipe.com, Pierecipes.com, Beefrecipe.com. After launching 38 different URLs, the company consolidated all of those into Allrecipes.com.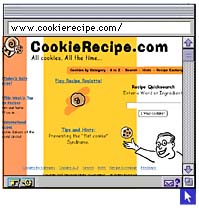 Keeping up with the times
The company has been on the move to keep up with the trends of the web since then, launching things like a limited mobile experience in 2000, user photos in 2005, its first international site in 2008.
More recently, photo sharing has jumped more than 60 percent, so the Dot Next redesign put a larger emphasis on images. Two-thirds of the site's visits are now on mobile devices, so it also built an experience that fits any screen size.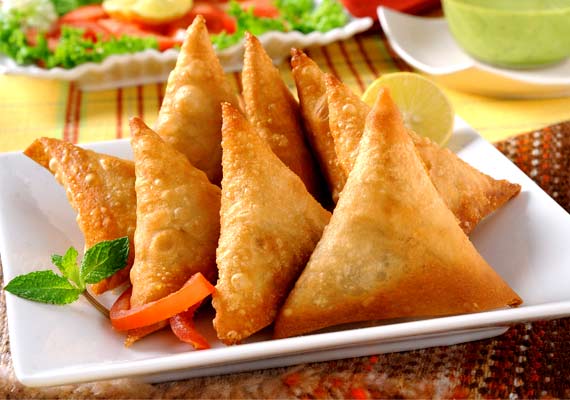 The company has also used the redesign to create more chances to partner with brands, opening new revenue streams. Campbell Soup Company is the first brand to partner with Allrecipes and hop onto this evolved bandwagon.