AIIMS: Childhood Obesity Is Prevalent In Upper Middle Class Households
All India Institute of Medical Sciences (AIIMS) recently recommended that all junk food packaging in India should come affixed with warning signs to combat childhood obesity, one of the leading health concerns in India. Although childhood obesity is a concern for the entirety of the country, according to a study conducted by AIIMS, children from upper middle class and affluent households are more than likely to deal with significant obesity issues than those of less than privileged backgrounds.
Obesity Affects The Rich
Although many countries are dealing with childhood obesity and general health issues, most of these issues affect the poor. But in India, childhood obesity mostly affects children with households earning more than the average salary. Families with both working parents are more than willing to spend money for dining out, directly leading to the development of less than healthy eating practices.
Dr. Vandana Jain, Division of Paediatric Endocrinology, AIIMS says that childhood obesity is more likely seen in kids with parents earning higher income. "Various studies across the country are increasingly highlighting how the affluent are more affected with childhood obesity. In a city like Indore, nearly 35 per cent kids in the 7-14 years age group of the affluent socio-economic background are overweight; the figure is much lesser at 13 per cent for kids belonging to the less economically privileged families," says Jain.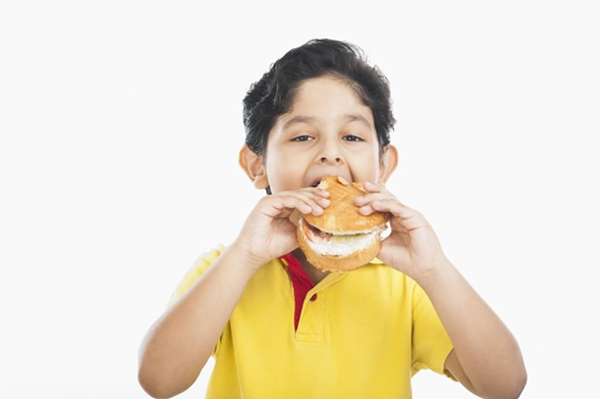 Another study conducted by India's National Diabetes, Obesity and Cholesterol Foundation says that obesity is found significantly in Indian households earning more than Rs. 50,000. Seema Gulati, an official at the center, says, "In the U.S., wealthier families are more knowledgeable about nutrition and hence have lower levels of obesity, but in India, children from well-to-do families were overweight or obese and so were their mothers."
Practicing Healthy Eating Habits
Dr. Jain notes that parents should be mindful of what their children eat and encourage healthier eating habits from a very young age. The cognitive development during the first five years of the child's life is extremely important as habits gained during the years could last an entire lifetime. "Many a times parents complain our child eats what we are eating. But then, parents have to realise what they are eating might not be the best thing either. To burn calories consumed after a slice of pizza or samosa one requires an hour of running. So, each time you lure your child to do a chore with a slice of pizza, remember the effort it would require to burn it up."