Aerocity-Based Roseate House Inaugurates 'DEL' In New Delhi
No, Roseate House isn't opening another airport, but a gourmet bistro named after Delhi Airport's aero code, DEL. The bistro will house a top-notch European, Italian, and Continental cuisines. The place offers a unique dining experience with menus that'll change with every meal.
Nestled in Aerocity's grand Roseate House, DEL is a colossal space that boasts of style and elegance. With a capacity of over 130 covers, the bistro also offers a picturesque alfresco setting and a jazzy private dining nook as well. The private dining room opens to a sky lounge, ideal to host corporate and social gatherings while the landscaped alfresco area makes for the perfect dining spot in this weather.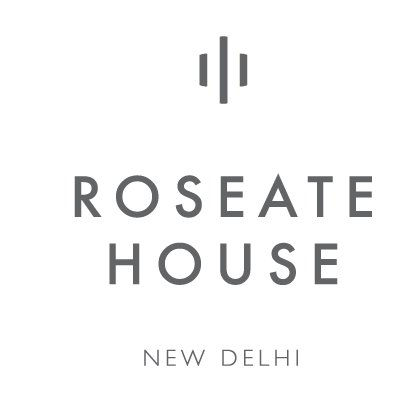 Image: Twitter
The Food
The menu has been expertly curated and packs a culinary punch with a delicious range of fusion preparations, each delicately prepared inside the culinary stations of the bistro. To take the 'wow' factor up a notch, each item on the menu bears the aero code of the region it belongs to.
Some of their fusion creations include the 'Compressed Salad' from Barcelona, (aero code BCN); the 'Confit Duck Leg' from Orly Paris (aero code ORY); and 'Quinoa Biryani' from Delhi (aero code DEL).
A few other delicious signature dishes from around the globe include 'Gosht Aur Gucchi Pulao', which is slow cooked lamb shanks from New Zealand served with Kashmiri gucchi pulao, from Bangalore (BLR); 'Ying Yang' from Tokushima, Japan (TKS) that includes succulent paprika prawns, asparagus shavings, summer squash purée, gomadare dressing and Kombu chips; and 'Black Linguine Vongole' from Rome, Italy (ROM) that comprises of homemade linguine served with shrimps, squid rings, mussels and gremolata.
Image: LBB Delhi
Head over to this bouquet of food and culture to treat yourself to a stylish and sumptuous feast!
DEL, Roseate House

Asset 10, Hospitality District,

Aerocity, Indira Gandhi International Airport,

New Delhi-37

011 7155880
Source: Hospitality Biz India
Feature Image: Roseate Hotels