Adorned With Fondant, Chocolate and Diamonds, This Cake is Worth £48.5 Million!
While lesser mortals (such as ourselves) sit and count our pennies, others have the power to commission £48.5 million cakes. No jokes; a unnamed UAE resident commissioned Brit Debbie Wingham to create a six foot long cake replica of a runway as her daughter's birthday and engagement present.
https://twitter.com/wingham_debbie/status/641346671633301505
A Fashionable Treat
Wingham's creation resembles a fashion runway, complete with edible models sashaying down it and Vogue's Anna Wintour seated in the front row (naturally!) watching it. All the other fashionistas in the front row are similarly looking on, or down at their painstakingly constructed smartphones and tablets. It also features a photographer, complete with his massive, edible camera photographing the 'show.'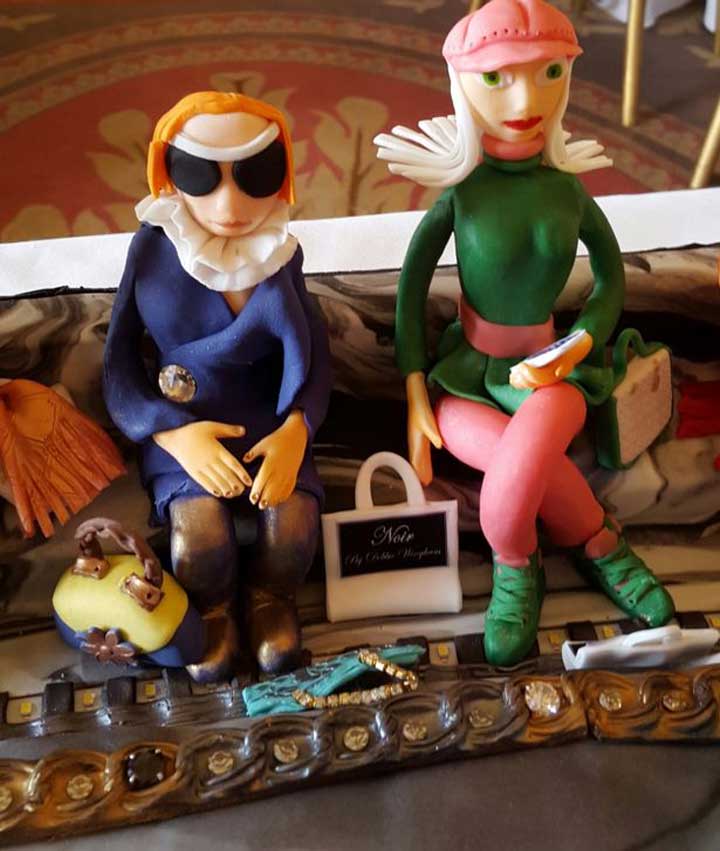 Wingham is a designer who previously rose to fame for designing the world's most expensive dress, which clocked in at a whopping £11.6 million. Wingham has designed the clothes that the cake figures wear to represent her own couture collection of clothes.
What In The World Went In It?
Even with the careful detail and time that it took Wingham to make the cake (the equivalent of 45 days), one wonders; what went into the cake that made it worth so much?
Jewels. Lots of jewels. Dotted around the cake are around 4000 rare stones including a 5.2 carat pink diamond and a 6.4 carat yellow diamond. All in all, there are 15 five white carat diamonds, 76 two black carat diamonds and 62 two carat white diamonds. The runway is decorated with 400 one carat diamonds, 75 three carat white diamonds and 75 three carat black diamonds.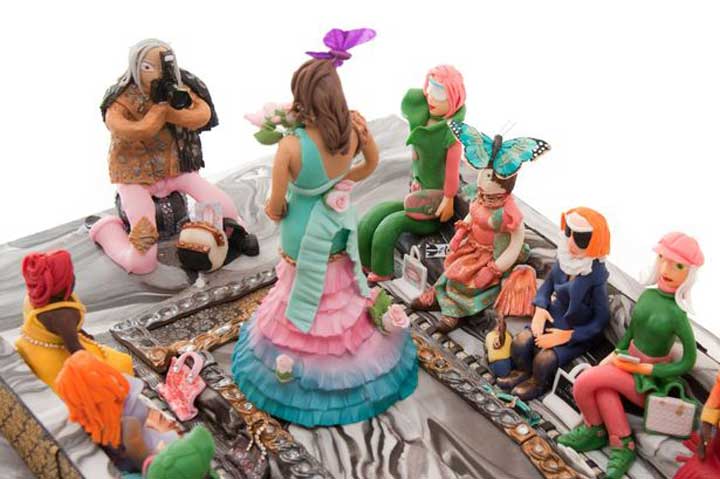 With all these dazzlers and a healthy helping of fondant icing (120 kg) and modelling chocolate (60 kg), the cake weighs 150 kilograms – the weight of a grizzly bear.
It will be given to the client's daughter as a unique way of presenting her with her real birthday and engagement gift; the jewels that adorn it. Whoever is eating it had better be careful that they don't swallow a jewel or two.