Admiring Glen Grant the right way with Robin Coupar
At the birth of dusk, we were all gathered around with undivided attention for the appreciation of Glen Grant's Single malt whisky at Taj Coromandel, Chennai.
It was presided over by the Global ambassador of Glen Grant, Mr Robin Coupar and hosted by Aspri Spirits, one of India's largest distributors of premium wines and spirits.
The whisky appreciation started with a short presentation on the evolution of Glen Grant's whisky. The 3-minute video clearly expressed how passionate the people from Glen Grant are about their whisky.Robin Coupar took over the session from there and explained with so much passion and excitement about the history and the production of Glen Grant. It was evident that the Scottish took Mother Nature as serious as their whisky, on seeing Robin speak with such great fondness for his country's Water and barley. Robin's masterclass continued to focus on the rise of Glen Grant through the years, educated the audience on Scotland's history of whisky making and proved why it is one of the best whiskies in the world.
Robin's Mastery over flavour.
Followed by Robin's captivating speech with a tad of humour which was the key to the crowd's involvement, the art of whisky tasting begun.Finally, the 10-year-old single malt scotch whisky was revealed. The bottle gleamed proudly at the crowd. Robin began the tasting, once all hands were clasping the glasses with gold liquor.
The ten-year-old had an aroma of sweet pastry, pear, citrus, and hints of vanilla with the flavours of orchard fruits and caramel with a delicately soft and a creamy texture. The drink makes your mouth water and urges you to take the very next sip immediately.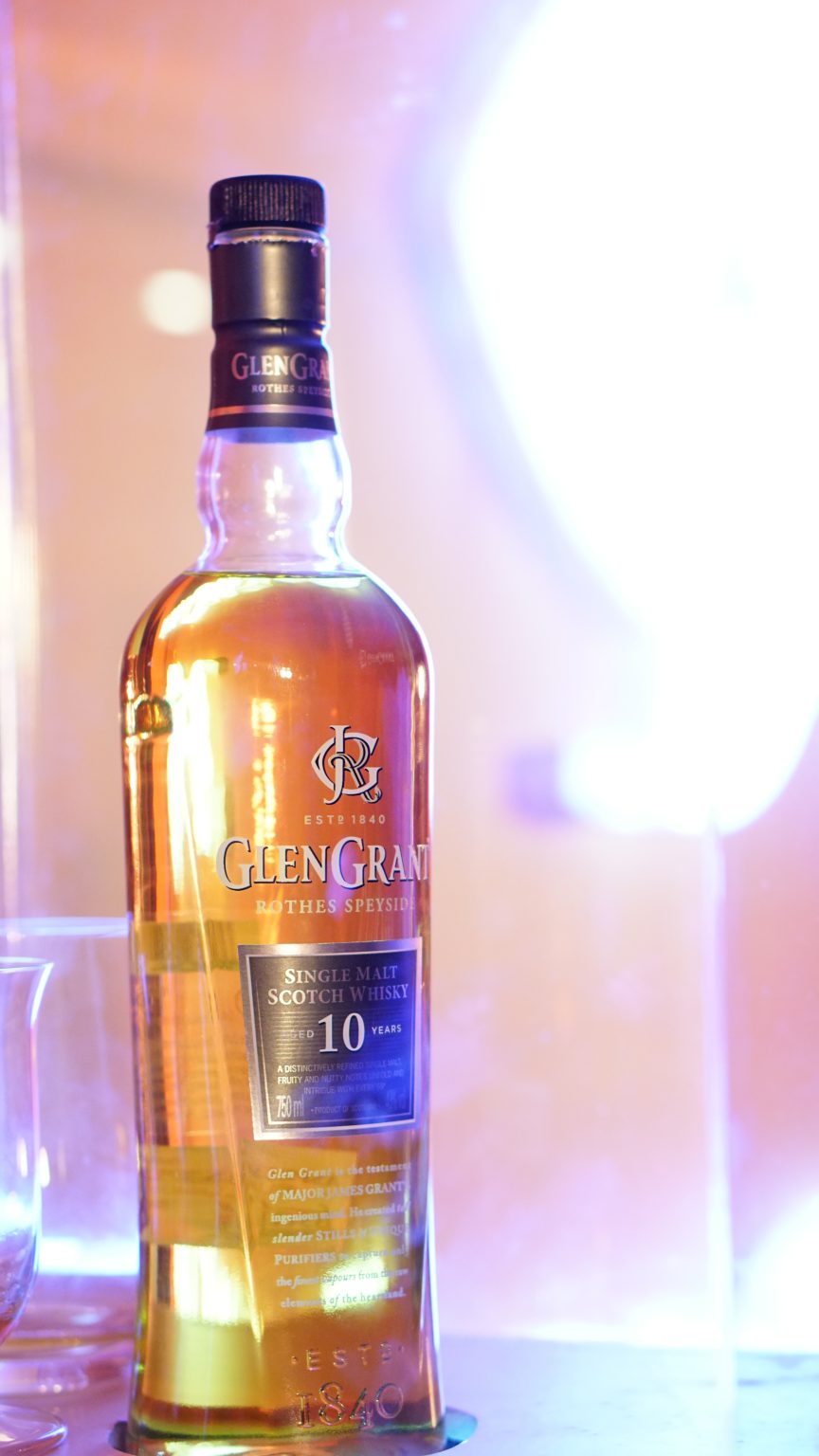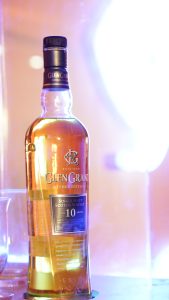 Next, the 18-year-old single malt whiskey was revealed. Likewise, this too boasted of its auric glow. The eighteen-year-old had an aroma of rich and floral oaky overtones and hints of baking spices. It had a taste of malty caramel, dried raisins, butter and vanilla on the palate with a long, sweet hint of nuts and spice lingering down the throat.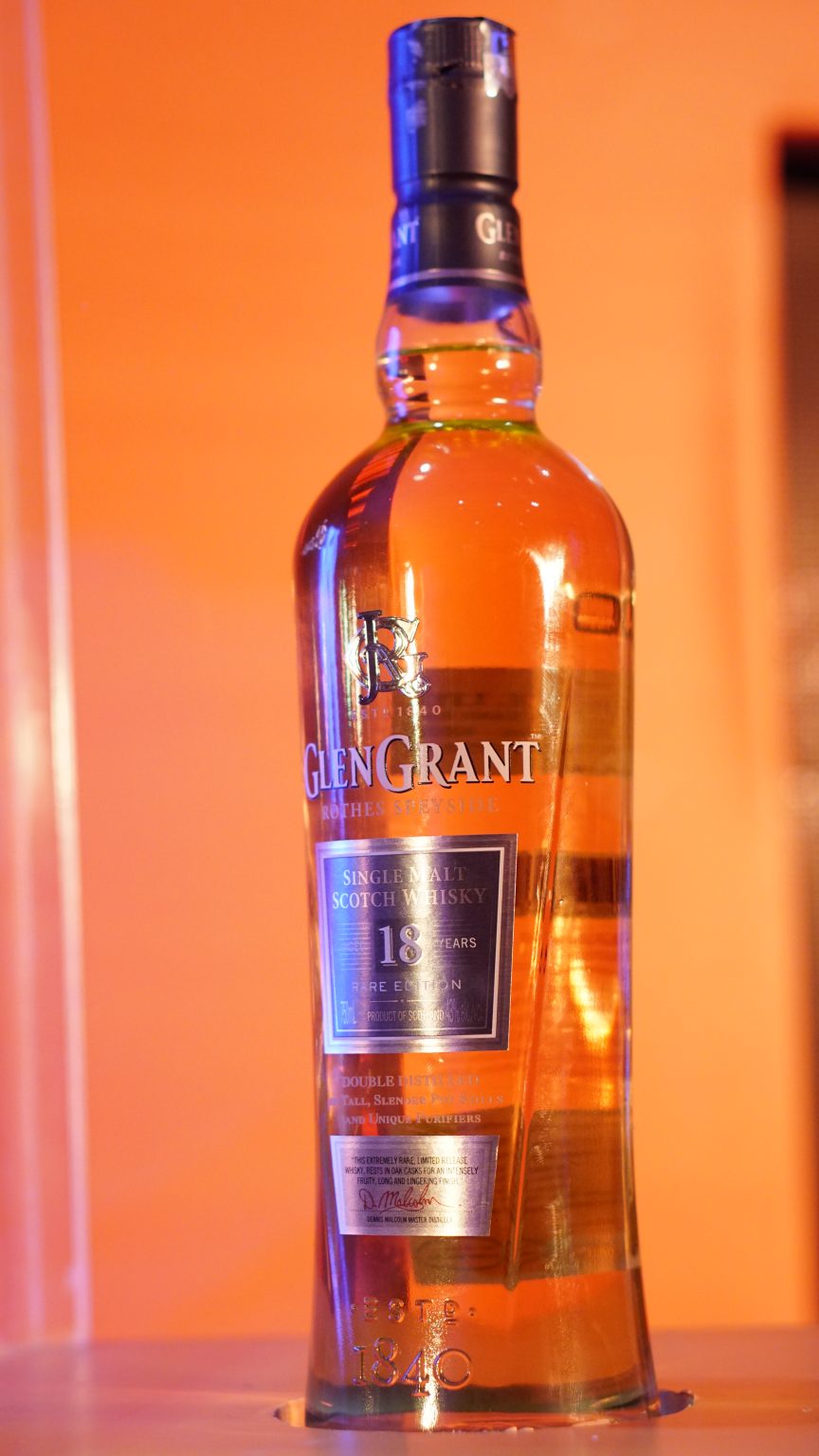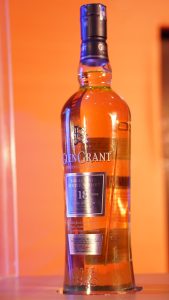 The night ended with Robin bidding adieu to everyone and wishing more future collaborations. Glenn Grant's Single malt whiskies are sure to be endeared by whisky connoisseurs all over the world.
Here's a video providing a glimpse of the glitzy night.