According To Godrej Food Trends Report Indian Cuisine And Millets Are About To Blow Up in 2018
Look out world because Indian cuisine and millets are here to steal the show! According to the Godrej Food Trends Report, indigenous ingredients are in, and Indian households are favoring the humble millet more and more which was evident by the traffic that the Millets Mela in Bengaluru received.
This report comprises inputs from over 50 chefs, bloggers, health experts, mixologists and even media professionals. "We at Godrej have been a part of the food ecosystem through many of our businesses: Godrej Nature's Basket, Godrej Tyson Foods, Godrej Appliances, Godrej Interio and Cartini. This report is our effort to bring together trends and predictions from stalwarts in the industry in a manner that the consumer can relate to," explains Sujit Patil, Vice President & Head of Corporate Brand and Communications, Godrej Industries Limited and Group Companies.
"We have carefully collected and curated opinions from thought leaders in the food industry, these are individuals whose actions shape the way we eat and drink. Looking at our findings, I can say that 2018 promises to be phenomenal," adds Rushina Munshaw-Ghildiyal, Managing Director, A Perfect Bite Consulting LLP.
Indigenous Ingredients ARe In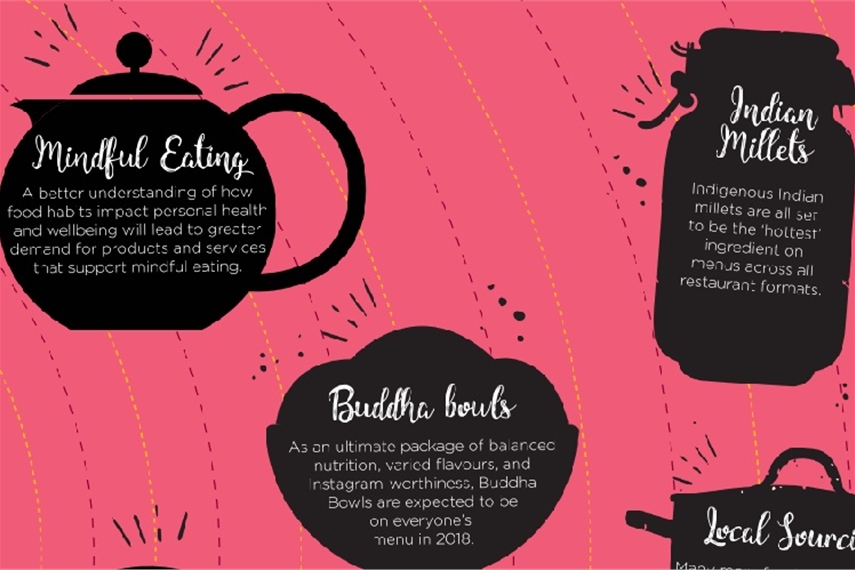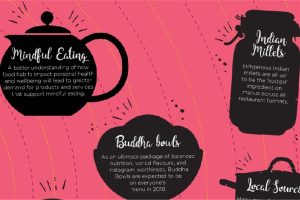 Some of the predictions from the Godrej Food Trends Report 2018 showed that Indian millets were going to become the 'hottest' ingredients in the world, an increased demand for regional flavors, as well as the popularity of Buddha Bowls to gain traction.
As for top trends, the report states that North Eastern fare (74 percent) is set to emerge as a strong favourite followed by Bengali and Kerala cuisine (38 percent each). Healthy food is also in, as foodies will show a strong preference to buy millets and alternative grains (71 percent) while shopping, with indigenous ingredients, voted as a favorite of many.
The top appliances that consumers would like to invest in are: Grills and BBQ sets, induction cookware and smart gadgets like refrigerators. The superfood Moringa (64 percent) will find its place on shopping lists in India too. when it comes to beverages, locally brewed/artisan varieties (58 percent) will find more takers this year.