Aadhaar Card Compulsory To Get Subsidised Food Grains, Centre To Delhi HC
Of the many things gaining importance as necessary legal identification documents, the Aadhaar Card is definitely on top of the list. The 12-digit unique identification number issued by the Unique Identification Authority of India (UIDAI) has become mandatory to avail a number of benefits, carrying out paperwork, making reservations, and now for availing food as well.
Yesterday the Centre informed the Delhi High Court that Aadhaar cards were compulsory for receiving benefits under the National Food Security Act (NFSA) to guarantee that the poor get subsidised food grains as per the public distribution system (PDS).
"Aadhaar is mandatory for PDS, as this system is mostly misused in our country. The subsidised food grains were not reaching the poor. Someone else were availing the benefit," said additional solicitor general (ASG) Sanjay Jain, adding that almost 2.33 crore ration cards, used to get the benefit under the PDS scheme, turned out to be fake.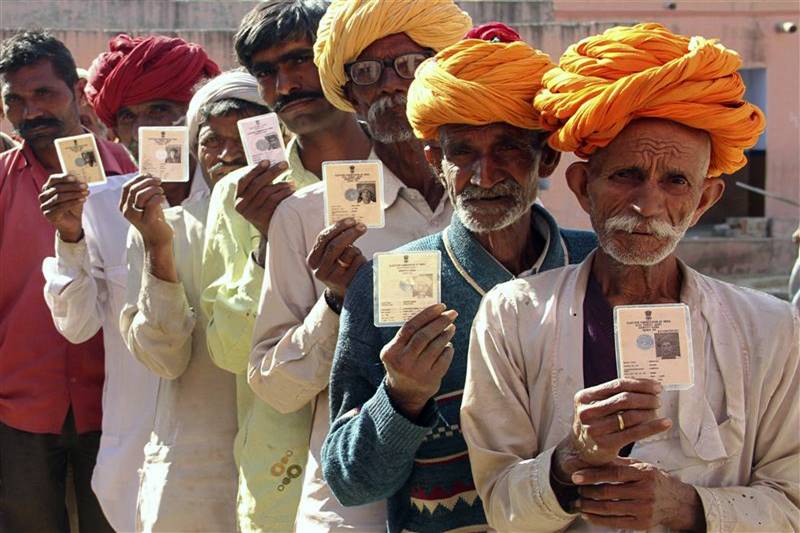 Image: Financial Express
The Centre's decision came following a public interest litigation (PIL) that sought quashing of the Centre's February 8 notice making Aadhaar card mandatory for receiving benefits under the National Food Security Act (NFSA). The PIL alleged that the notice violates the basic principle of law enshrined in Article 14 (equality) and 21 (right to life) of the Constitution, leaving out a vulnerable section of the society from the food safety net. But the Centre overruled the plea, stating that a similar plea was pending for consideration before the Supreme Court.
Meanwhile, the ASG also said that the government had given time to those people who do not have the biometric-based unique identification number to apply for their Aadhaar card till June 30.
Feature Image: The Logical Indian