A Wintery Menu at Delhi Highway
After the monsoons, Mumbaiites look forward to the pleasant winter months when neither sweat nor flooded streets but an enjoyable outdoor welcomes us and it's time to indulge our cravings for wintery delights with a desi dose!
Thali
My favourite restaurant, Delhi Highway renowned for its cheerful and royal palace-like ambiance, and tongue-tingling northern flavours, is the place to head for this season. We just loved every bit of the menu of the ongoing festival Punjab National Highway Thali that literally transported us to Punjab – the land of plenty.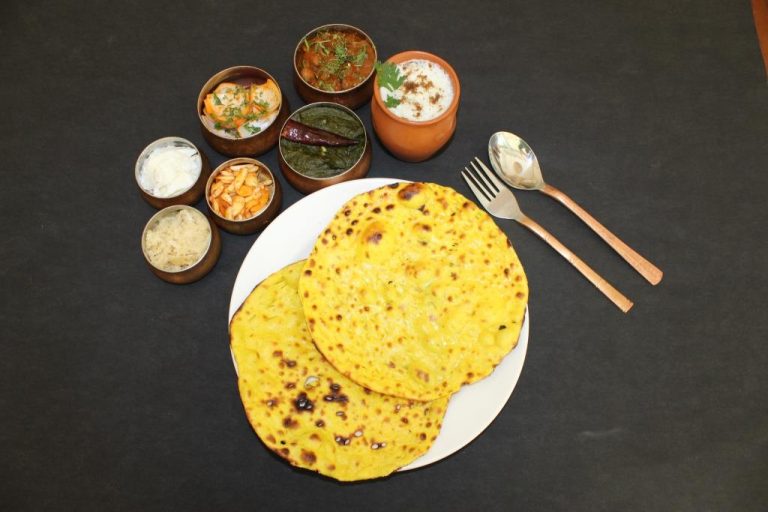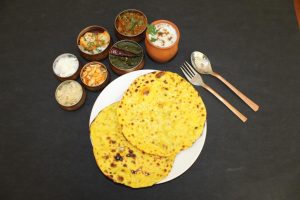 Sidedish
If it's Punjab festival, Sarson da Saag and Makki di Roti are mandatory on the menu. So, we were treated to the healthy leafy greens done to perfection in mustard oil with desi tadka of onion and garlic. Dollops of makkan (home-made white butter) on tawa hot maize roti with the gravy dish of mustard leaves were heavenly.
Lip smacking curries tantalized our palate and the dry yet delicious Pindi Chana cannot be overlooked. Lehsun ka Achar enhanced our dining experience further along with the much-needed crunch of Onion & Green Chilli salad.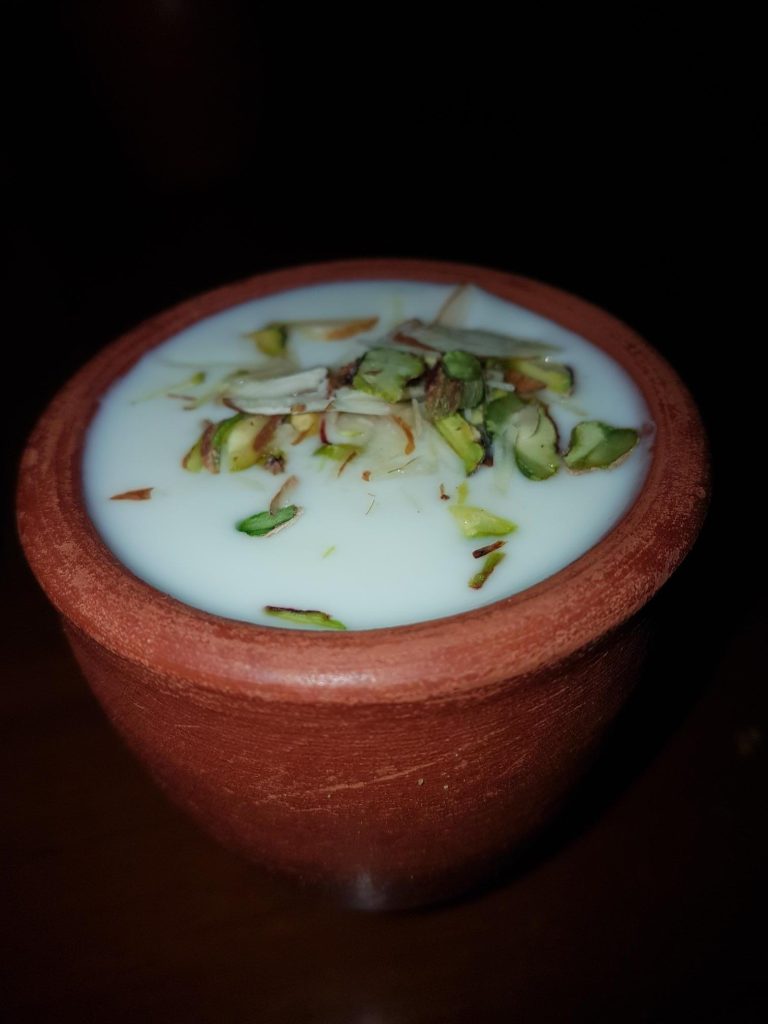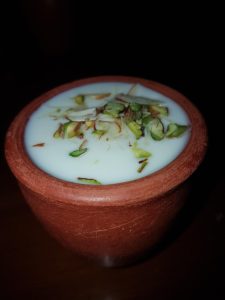 Still yearn for something cool – there's the Kullad ki Chaas (buttermilk) to satiate your appetite.
Head straight to Delhi Highway for a dose of Punjabi tadka!
Restaurant Delhi Highway – Times Square, Saki Naka, Mumbai.
Festival: Punjab National Highway Thali
Ongoing till winter lasts
Days: Monday to Friday
Time: 12.00pm to 3.30pm and 7.00pm to 11.00pm
Thali includes Sarson Da Saag, Pindi Chana, Lehsun Ka Aachar, Pyaaz ka Salad, Makkhan, Gud, Makki Di Roti aur Chaas
Price: 499 ++ as applicable