A Tale Of Tacos And Tortillas At Wrapsody, Chennai
East Coast Road, Chennai, boasts of one too many restaurants for the eclectic crowd that crosses its stretch every day. One such place located at Akkarai, which initially focused predominantly on wraps and have now shifted focus towards the fresh techniques of Mexican cooking, is Wrapsody, a casual-dining place that also serves Chinese, American and Continental.
Set up in 2014 by Asit Pandey, Company Director & Sachin Pathak, it was Asit's passion for healthy and fresh food which paved way for Wrapsody. He started his own baking section to keep health and freshness on the same page. "We also have a small kitchen which allows very little storage space. Thereby, it encourages only fresh ingredients," says Pathak, who tells us of the various dips and sauces they make from scratch and how they've incorporated South Indian flavors into their food, the Samosa Wrap, for example.
Dips and sauces aplenty
We dive right into the dishes that arrive, the first being a of colorful jumble of golden corn nachos and rosy beetroot nachos. Freshly-made, which is evident by their crispiness, the nachos were just perfect, but what takes up the spotlight is the array of dips that come along.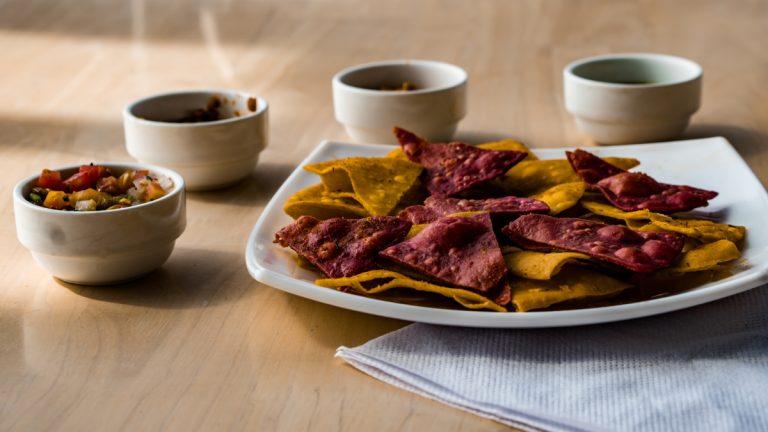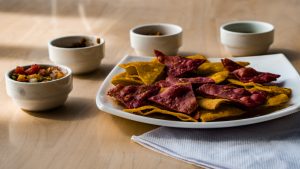 There's Pico de Gallo, a raw hand-chopped variety, often including tomatoes, onion, fresh chilies and cilantro; Salsa Roja, made from a variety of hot peppers, tomatoes, onions and garlic all of which have been either roasted and/or boiled prior to blending; Salsa Verde, a bright green, refreshingly tangy sauce made from tomatillos, green chilies and cilantro and Roasted Salsa made with chipotle peppers, tomatillos, lime juice, and some cilantro. Each dip was unique in its own way and compliments the nachos beautifully.
Taco-time
What's a Mexican meal without tacos, right? A lovely-looking plate of assorted tacos with three varieties of taco shells – flour, corn and beetroot, each in a distinct color, was served with sour cream, guacamole, and Pico de Gallo. Our soft tacos had a filling of tender chicken strips with mixed veggies and spicy mayonnaise, and was flavorful, especially with the guacamole.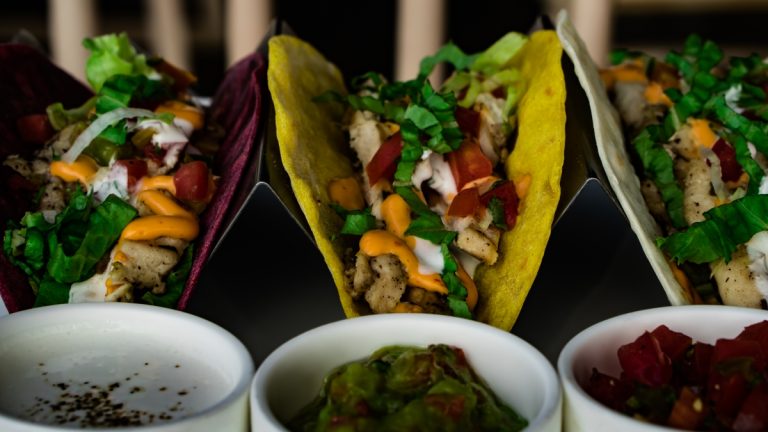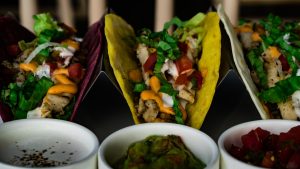 While we are gorging on the tacos, Pathak explains to us the process they follow – nixtamalization, where the corn is soaked in lime water for 24 hours before they are hulled. "This gives the corn it's unique flavor. Because, there is no Mexican food without corn," he adds.
For the light-eaters
Our final dish of the day was the vegetarian Quesedillas. The deceptively thin tortillas were light, soft and flakily fresh, stuffed with slivers of fresh vegetables like zucchini and bell peppers. They are served with sour cream and salsa, and taste of authentic Mexican flavors with a touch of cheesiness. If you like your food with a good dose of spice, you can opt for any of their spicy dips and you're good to go.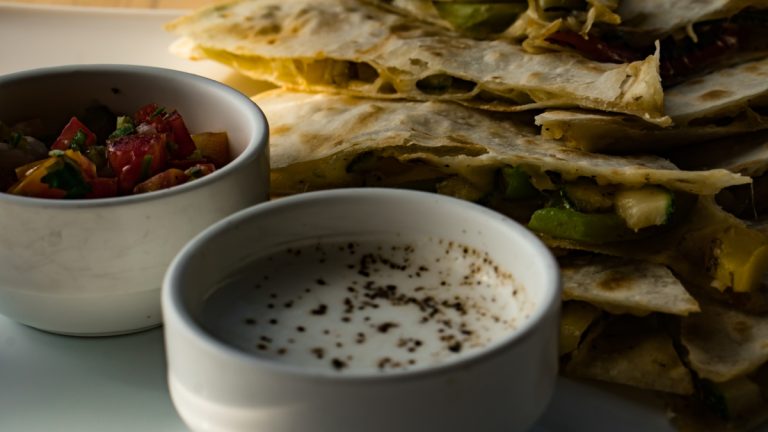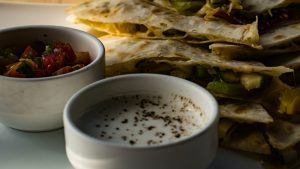 One of the highlights about Wrapsody that we personally loved is the option of customizing our food with the plethora of toppings and dips they have on offer. You can choose from the plethora of toppings and dips and make your dish healthy, spicy, light, wholesome or pretty much anything that suits your mood. Fresh food and healthy, wholesome meals are what Wrapsody is all about and their Mexican fare in particular pays homage to that evergreen recipe.