A New Disney Restaurant App May Have Just Found Itself In A Bit Of A Tangle
Disney World is one of the world's most favorite parks to visit and weekends and holidays usually have families flocking over to experience some of the disney magic and dine at their beautiful themed restaurants. For everyone who wants to grab a table at some of these restaurants, there is a cool new app that they can use, but lately this app has been stirring up a lot of criticism. The app, known as Dis Dining Agent, operates like a "concert ticket scalper," buying reservations at the Disney restaurants located in the theme park and selling them to the users of the app for $15 per reservation.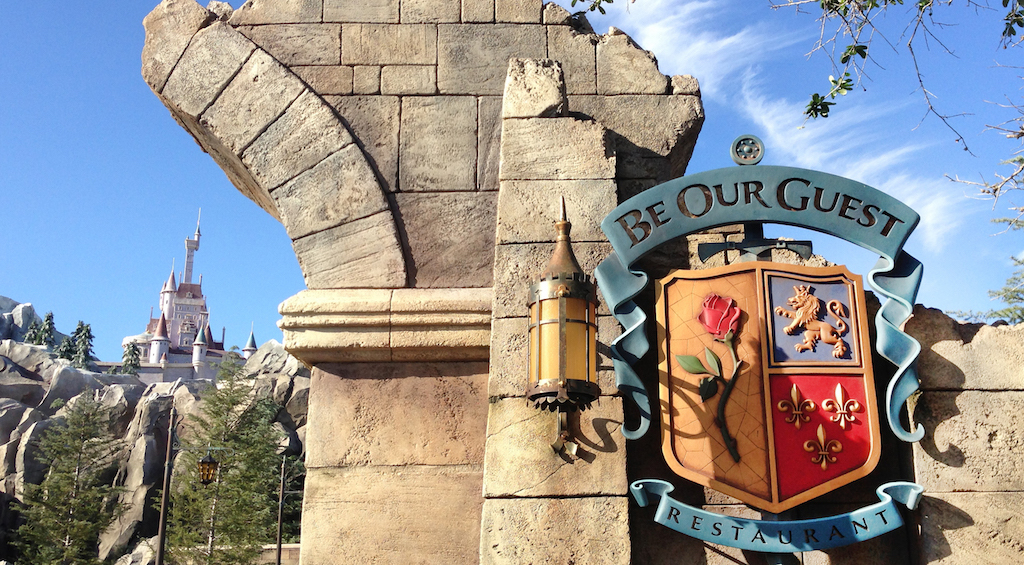 Popular Disney World restaurants like the "Be Our Guest" restaurant, which is based on the movie Beauty And The Beast, is known to open their reservation bookings at 6am, exactly 180 days in advance of the desired date. We all know that there are those hardcore Disney fans out there who sit by their phones waiting for the exact minute to book a table in the space where, according to the movie, the Beast wined, dined and wooed Belle. That's probably why the reservations go out so fast! However, this isn't the first app made to help fans get tables at the theme park. Sites like Disney Dining Buddy, Disney Dining Scout, and WDW Table Finder charge $1 to $8 to notify guests when one of their restaurants have an available table or a cancellation.
So what's upsetting the masses about the Dis Dining Agent app? Apparently, the app has been booking restaurant reservations under fake names and selling them on the app for a fee, making it even harder to get a seat at Disney restaurants. "It just infuriates me," a New Jersey teacher and Disney Parks Moms Panel member Anna Skamarakas, told the Orlando Sentinel. "They are doing something to circumnavigate the system, which isn't fair to the rest of us who are trying to play by the rules." Disney reached out to the Orlando Sentinel saying that they are investigating the situation. "We are currently reviewing the situation involving third party website dining services," said spokeswoman Jacquee Wahler. "Disney has no affiliation with these third-party services which can interfere with the guest experience we strive to create." Apparently, Dis Dining Agent isn't the first reservation service that's been operating this way. Last summer, a San Francisco-based company called ReservationHop had launched, making reservations at restaurants under false names and then selling them for $5 to $12.