A Mediterranean Feast At Café Mezzuna In Mumbai
This month, Speciality Restaurants LTD, which is the force behind immensely popular restaurants like Oh! Calcutta and
Hoppipola
, brought a new Mediterranean eatery to Mumbai; Café Mezzuna. However, Café Mezzuna is no newcomer in India's food scene at large – it's already been finding loyal customers in Pune,
Bangalore
and Kolkata for months. In fact, when a Pune friend and foodie heard we were planning on visiting Café Mezzuna she demanded a running photo commentary of our meal, to see how it compared with the Pune branch, which is one of her favourite eateries.
Settled on the second floor in Andheri's Infiniti mall, this eatery channels fine dine elements with its plush, lime green seating and impressive bar as well as casual lounge elements through a wall full of books and wall décor with quirky sayings.
We stepped into Café Mezzuna a few days after it opened, pleasantly surprised to find that it was already buzzing with customers. While enjoying a chocolate strawberry smoothie (deeply indulgent and creamy) and a cold coffee, we poured over the menu , a collection of 'Nibbles' (starters), healthy cheese and leaf based salads, with the option to add on bacon, chicken and shrimp, pizzas, sliders, wraps, pasta, mains and desserts. After much hemming and hawing and being tempted by the sound of a whole plethora of dishes, we finally settled on the crispy fried chicken wings and the pulled lamb to start our meal.
The chicken pieces delivered to our table were plump, with crisp skins and tender meat that was subtly flavoured with a combination of herbs.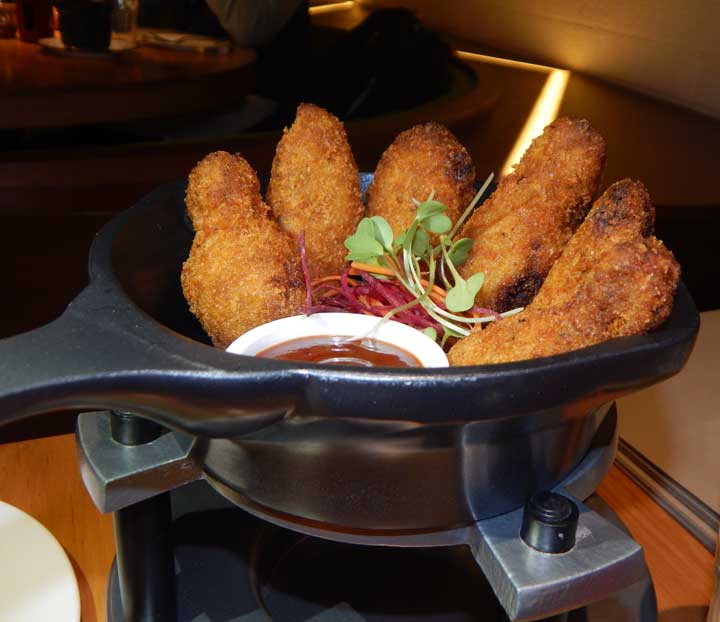 While I loved this starter, my dining companion preferred the pulled lamb, which was equally tender and doused in sweet and spicy chipotle honey.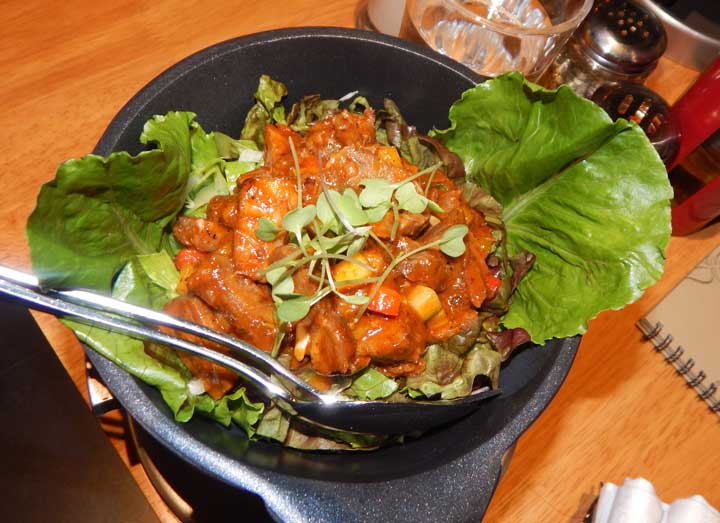 Thin Crust Tales
After polishing off our starters, we moved on to the pizza menu, which highlighted thin crust pizzas with fresh toppings in pure Mediterranean form. We tried the jerk spiced chicken pizza which had a wonderfully crumbly base (we're all fans of thin crust pizzas here), topped with cheese and a fiery medley of chicken and jalapenos which was balanced out by the bell peppers.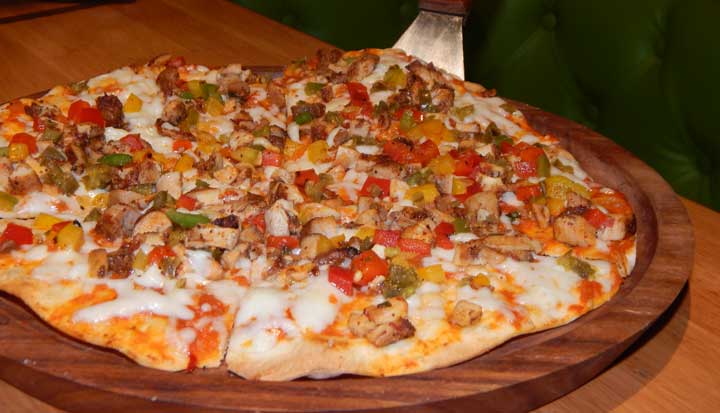 To The Mains
Predictably stuffed, we decided to split a main course between us; the stone grilled chicken. Served on a miniature grill with lots of healthy, lightly seasoned vegetables like asparagus, broccoli, carrots and zucchini and topped with micro greens, the chicken was faintly seasoned and soft. After squeezing some citrus jus out of the accompanying pipettes over it, the chicken was elevated to a zesty, light protein that made the perfect healthy, tasty main course.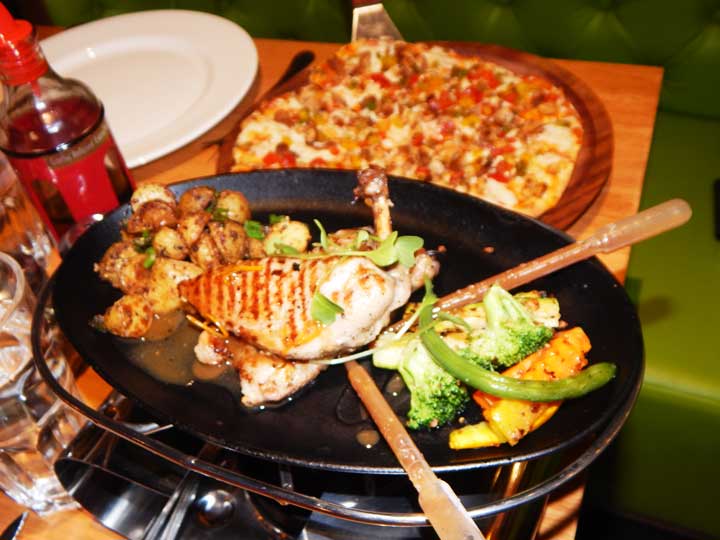 Cheat Desserts
Deciding we needed a treat after chowing down such healthy fare, we called for a classic tiramisu and a berry panacotta. We loved the just-right texture of the panacotta, and were impressed with the chocolate base of the tiramisu.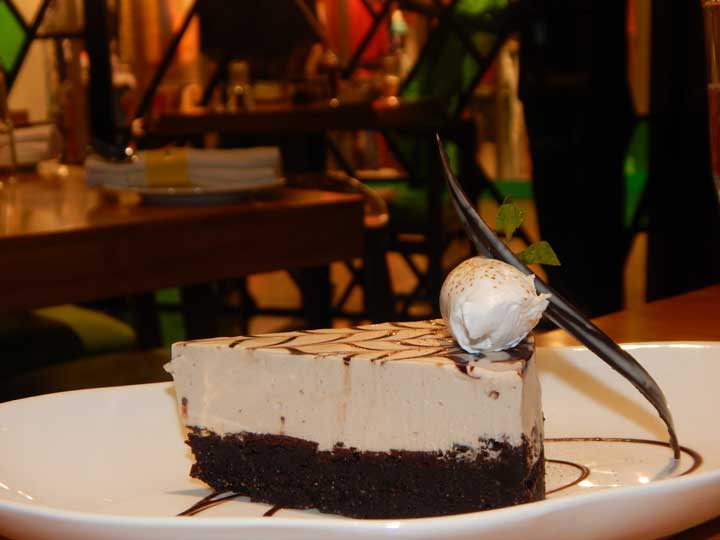 We could write reams more about our experience at Café Mezzuna, but we decided to do things a little differently and show you what you can expect instead. Check out our video of our experience and then grab your wallet and keys and head to Andheri; we know you're going to want to.
[schema type="organization" orgtype="Organization" name="Cafe Mezzuna" description="Mediterranean and Italian fare. " street="Andheri West › Shop 261, 2nd Floor, Infiniti Mall, Andheri Lokhandwala, Andheri West" city="Mumbai" state="Mahrashtra" country="IN" phone="022 26351048″ ]