A Delectable & Bottomless ​​​Boston Brunch happening every Sunday 12 noon onwards at The Boston Butt, Kala Ghoda
South Bombay
may not have yet specialised in a grand yet lavish brunches 
which are 
so common in other parts of Mumbai, but an increasing number of restaurants are offering innovative and intriguing brunch menus wherein diners can choose from much more than just basic egg dishes and bottomless options with unlimited cocktails and other combo offers. 
But, here we've got an exquisite Boston Brunch wherein Chef Siddharth Kashyap has curated an inventive menu which will provide you a classic experience and make your lazy Sunday brunch a delightful experience. This joint is already attracting a crowd for its Boston Boogie happening every Fridays and now it is going to make a loud noise by serving an extensive
brunch spread
packed with dishes full of flavour and results in a truly delicious experience.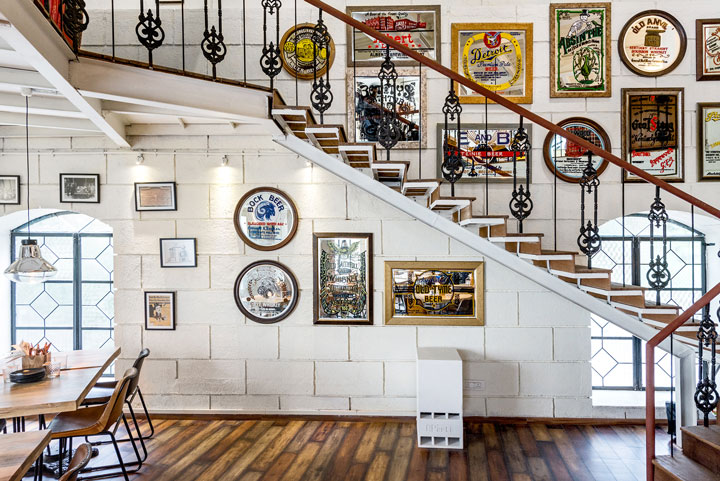 So
s

wing by this Sunday for a weekend jam session by 
young musicians as they are going to drop in jazz beats and soothe your weekend experience at
the Boston Butt.
​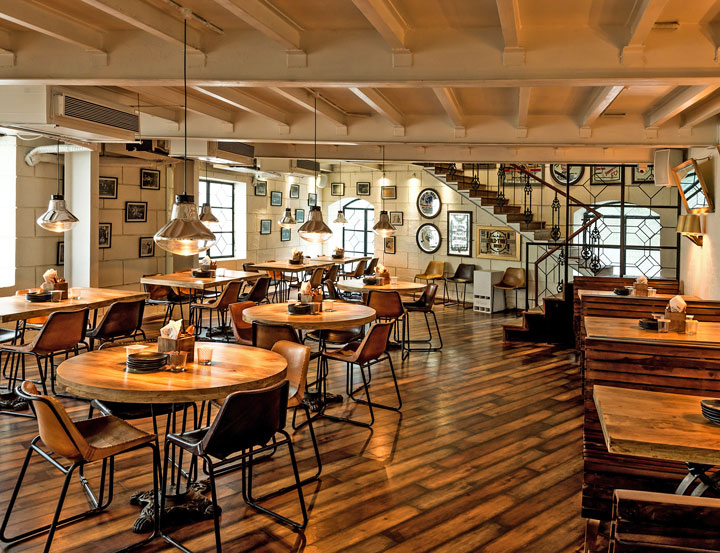 Focused on using a low and slow cooking technique, ​​The Boston Butt brunch menu comprises of a selection of soul food favourites and some of your classic American comfort food, including​​ ​c​obb​salad (tomato, asparagus, sweet corn, radish, cucumber, black olive, gorgonzola, red wine-vinegar dressing) in their ​​raw bar section. The ​​small plates section includes ​​wood grilled oyster mushroom bruschetta (goat cheese, confit garlic, toasted sour dough), ​​smoked pork nuggets (spicy Louisiana remoulade sauce). Under ​​large plates they've got ​​double stout batter fried chicken burger (caribbean style calypso yellow chili sauce, sweet potato fries), ​​harissa spiced grilled cottage cheese steak (walnut praline compound butter, charred broccoli, cucumber & iceberg slaw, toasted sour dough).Desserts includes ​​Chocolate Mousse Gateaux and​​ fruit triffle pudding. Pair the above mentioned delicacies with their tasty cocktail offerings​ ​like ​​beeritas(combination of margarita & beer), ​​poshsicles (prosecco & ice-popsicle)and ​​beer floats (ice cream and beer).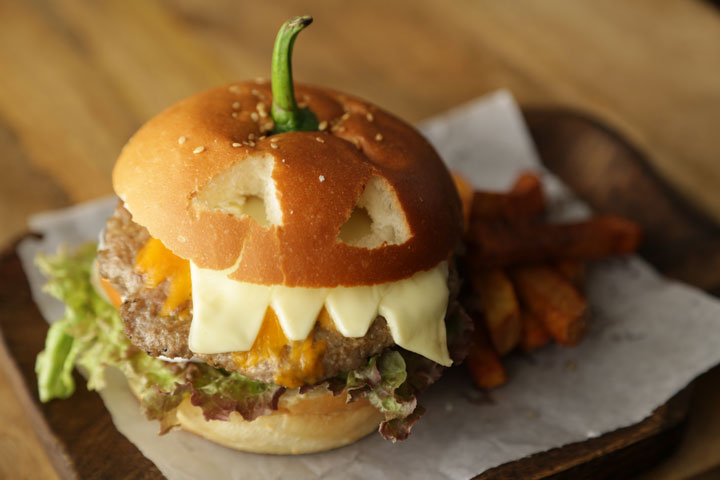 Although it's clear that this bottomless brunch would be reigning supreme as Mumbai's favourite weekend treat for the month and we assure you that this brunch will leave you all full and content.
About The Boston Butt:
The Boston Butt is India's ​​1st Smokery, Charcuterie Bar Cafe. They are influenced by American Smokeries particularly from Texas, Carolina, Tennessee, Louisiana which are the best in the world. They have imported customised grilles/ smokers from USA and their chefs constantly monitor the smokers maintaining temperatures during the entire cooking process​. ​Th​​e bacon is cured and smoked in-house along with sausages, breads, nachos, tacos, desserts , ice creams, kefir probiotic beverages, phosphate sodas; all made in house.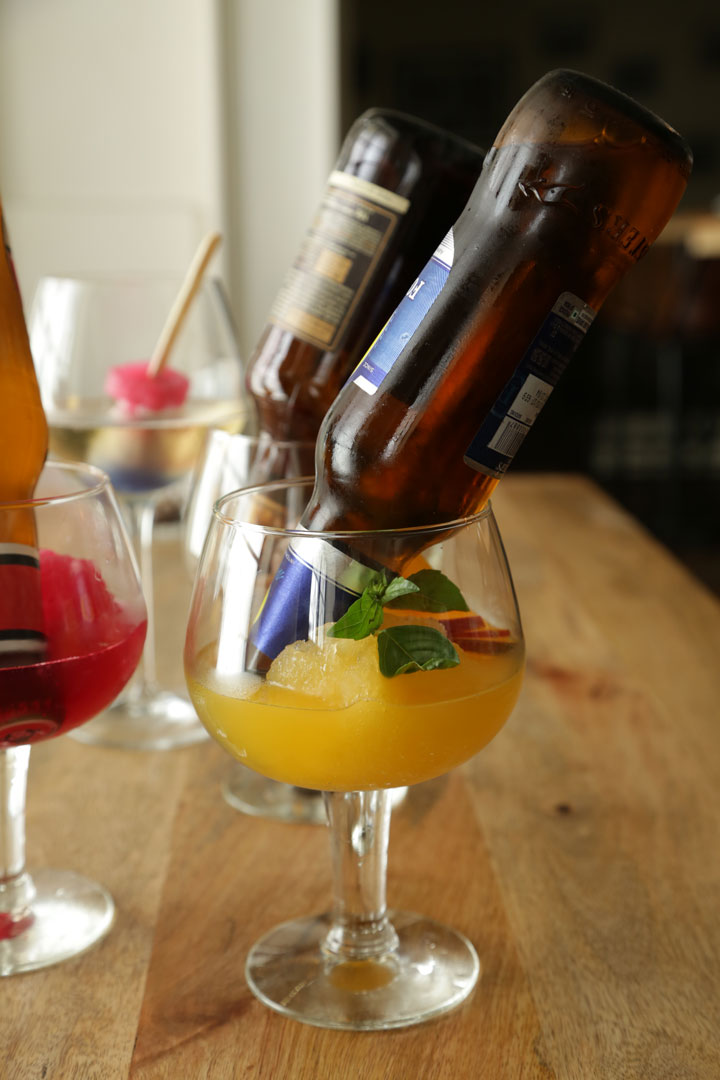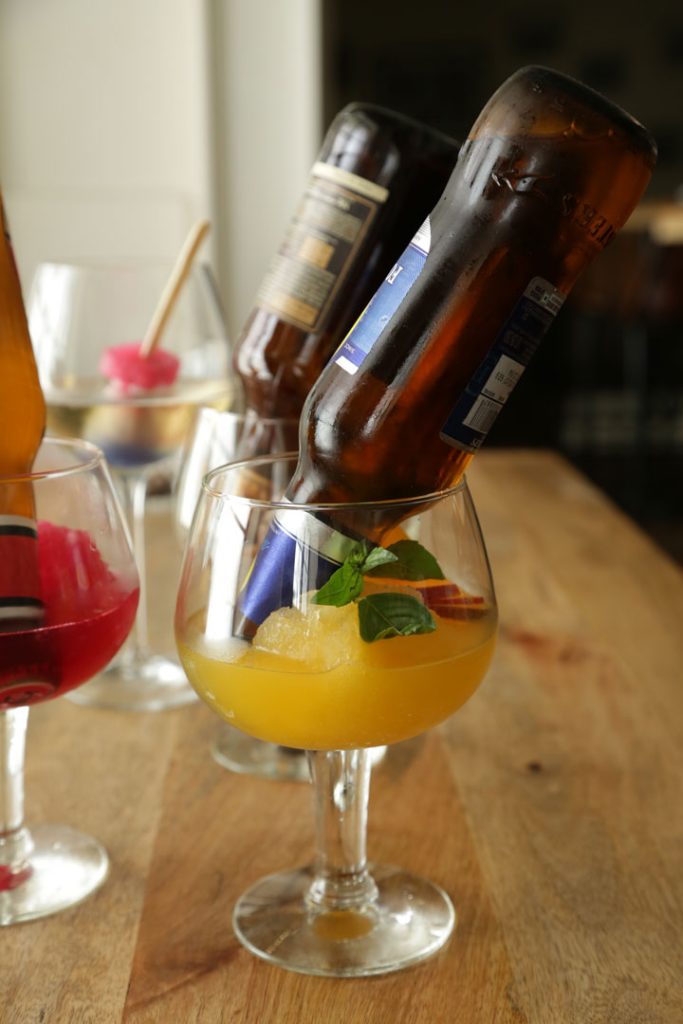 ​Located in the historic ​​Kala Ghoda district of South Mumbai, ​​The Boston Butt is an all-American barbecue diner with a southern soul. For the decor, chef, and restaurateur ​​Siddharth Kashyap along with his partners Karna Shinde and Nishant Rao, approached Ar. Reza Kabul who created a confluence of regional styles from the Dixie States into the design. All in all ​​The Boston Butt, the city's first smokery & charcuterie, aims at delivering the finest food and ambiance of the Dixie states!
Details:
Address:
1st-floor Rampart Row 30 K Dubash Marg Opp. Max Mueller Bhavan, Near Rhythm House and Jehangir Art Gallery, Kalaghoda, Fort, Maharashtra 400023
Cost for 1: INR 1817++(unlimited food & alcohol)
​Contact no: 022 – 69470000 / +9188790 24443
Day : Every Sunday
Timings:
​​Brunch timings: 12 noon​​- 4 pm
Gig timings: 1 pm – 3 pm
​