A Deep Nod To Asian Vegetables And Imported Produce Thanks To Shiro's New Menu
With its beautiful, Zen themed interiors and its careful attention to detail when it comes to food, Shiro is one of our favourite Pan Asian destinations in Mumbai. Shiro has recently revamped its menu and, the greedy gluttons we are, we decided to sample all the dishes on the new menu. Yup; all twenty seven of them.
This menu follows two concepts Chef Sameer, the sous chef tells us. On one hand, Shiro is focusing highlighting on luxury imported items such as New Zealand lamb chops and Alaskan cod, that will elevate your dining experience. On the other hand, with a nod to their customers' needs, it is making additions to its vegetarian menu.
Vegetables often take a back seat in Asian cuisine, which one normally associates with seafood and proteins. However, in our opinion that's a huge mistake, as many Asian vegetables such as Asian greens and mushrooms are bursting with flavour and bring exciting textures to a meal. Shiro is bringing back the focus to Asian vegetables as well as– in Chef Sameer's words – upgrading their food to make it even more luxurious. Does it live up to the expectations? Read on.
The Starter Parade
The revamped menu boasts of an extensive, exquisitely flavoured collection of skewers that are served on a live, portable grill on which hot coal sits. This allows the skewers to retain their flavour and stay warm for a long time after they're served. Out of the multitude of skewers we sampled, we loved Korean mushrooms, which were plump and marinated in a spicy yet sweet sauce, the Thai spiced basa skewers with a subtle lime and chilly marinade and the Vietnamese chicken skewers which were flavoured with copious amounts of siaracha.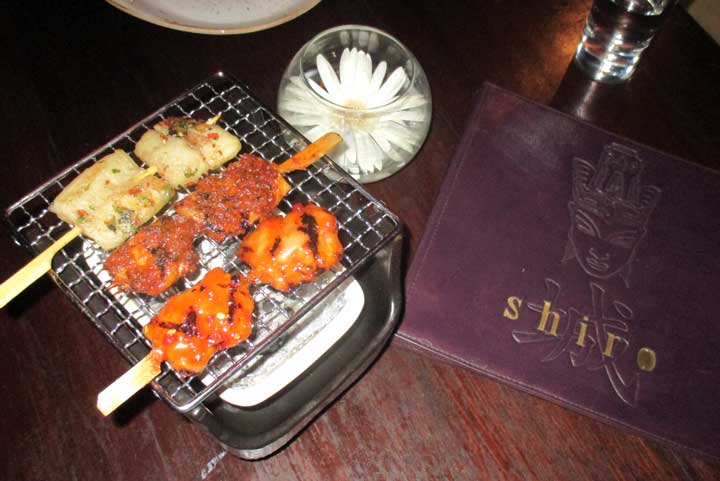 In the starter section we also loved the New Zealand lamb chops that Chef Sameer told us were imported fresh from New Zealand. While the lamb was perfectly grilled, the sweet mash served on the side was almost a show stealer; with a silky texture and creamy flavour it had our taste buds-a-dancing. Additionally, from the imported selection we would advocate strongly for the miso black cod which was, like that sweet potato mash, decadently silky.Finally, we would visit Shiro again (and again) to cut a slice of the seven spiced pork belly, which was cooked to perfection in a medley of spices and served with a crispy skin.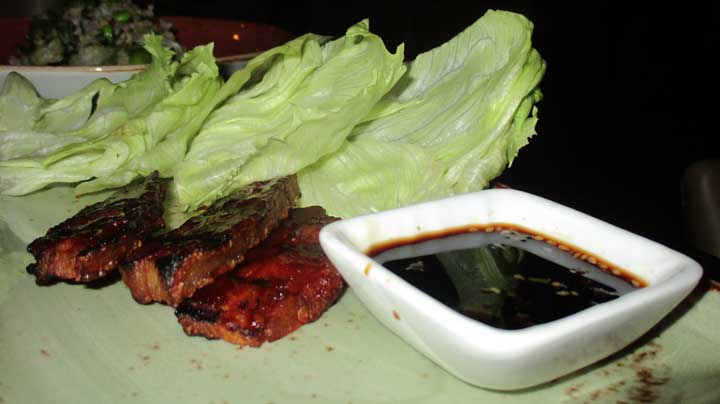 Sushi is lauded across the world for its intricate preparation and clean flavours. The new sushi additions on the menu that we sampled; the crispy duck maki and the spicy prawn and avocado maki lived up to their Sushi Pride by being beautifully constructed and imparting clean flavours. Also added to the menu were some popular dim sum choices from the Shiro Dim Sum collection; check out our video and review of the experience here. We were glad to see the Phoenix's Eye dumpling, a delicious prawn based dumpling with a young edamame bean topping, make an appearance.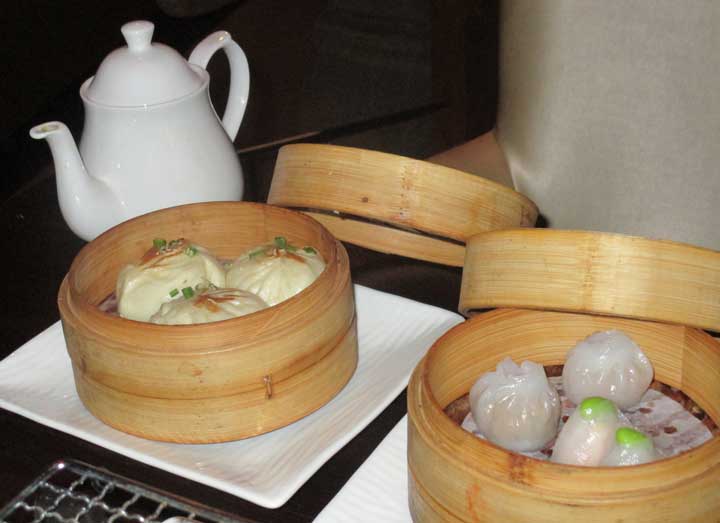 Moving On To The Mains
Despite stomachs groaning and bellies wobbling we bravely made our way over to the mains section in the menu, which is offering some new vegetarian dishes including a vegetarian version of Shiro's popular hot pot, a mix of assorted mushrooms and Vietnamese barbequed eggplant. The assorted mushroom dish was delicious and unique, having five different kinds of mushrooms with a variety of textures and tastes to savour. The tofu vegetable and mushroom hot pot was similarly unique in terms of texture thanks to the soft tofu that meshed perfectly with the delicate mushrooms.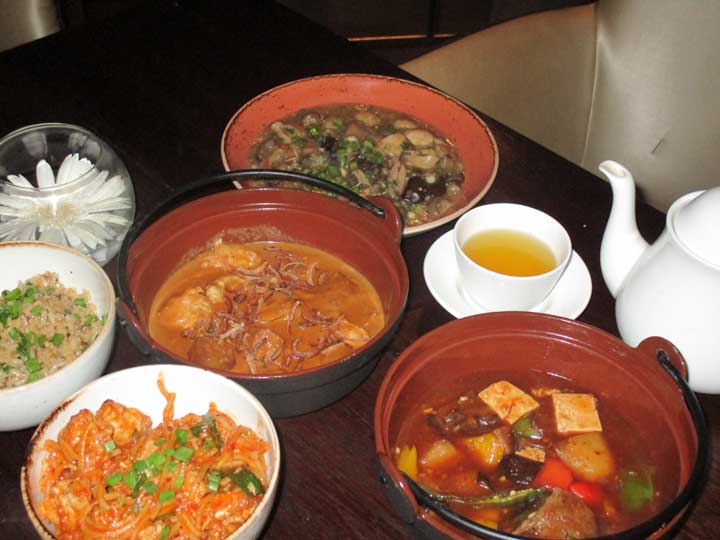 Chocolate Explosion
As we neared the end of our meal, Chef Sameer explained the concept behind Shiro's dessert menu; chocolate, chocolate and more chocolate. Of course that was perefectly fine by us; we gobbled down the molten chocolate sesame pops which were outrageously decadent as they were laced with large amounts of cheese and then moved on to the mandarin chocolate velvet cake; a flourless citrusy concoction over which citrus infused layers of rich chocolate mousse had been spread. The winner of our decadent dessert platter was the chocolate cherry bomb; the sour and sweet combination had us at our first bite.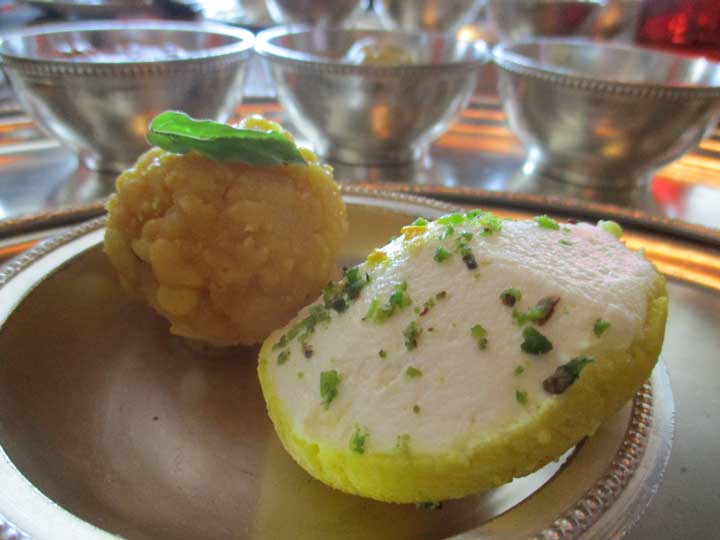 A meal at Shiro is always elevated by its interiors; while a cascading waterfall pour out of a magnificent Budha's mouth on one end, a chef skilfully prepares a bowl of hibachi rice with mouth-watering skill in the live kitchen on the other end. Dining at Shiro is an experience fit for royals. After a few visits to the restaurant, we stumbled upon the fact that 'Shiro' translated from Japanese to English means 'castle'. Taking heed from that, head to Shiro sometime soon to lose yourself in a fairy tale castle, filled with food fit for the Royal inside you.