9 Indian Celebrity Chefs Whose Names You Should Know
While we all know about famous international chefs like Gordon Ramsay and Jamie Oliver, how much do we know about our Indian chefs? We asked around, and the prominent answer was 'not much'. Let's try to set that right; here are a few Indian chefs you should know.
Sanjeev Kapoor
An honour and pleasure to cook for our PM Narendra Modi ji & other dignitaries#UAE #IndianAndProud #IndianCuisine pic.twitter.com/tk9Wd0zK0d

— Sanjeev Kapoor (@SanjeevKapoor) August 16, 2015
Sanjeev Kapoor of Khana Kazana fame is a celebrity chef that is well known in the top culinary circles. He recently made the news for being the Chef to accompany Prime Minister Modi on a trip to the Middle East, and having had put together a pure vegetarian, decadent spread for the Prime Minister and his guests. He will soon open a franchise of his popular restaruant, Khazana in Canada.
Vikas Khanna
https://instagram.com/p/5-SEV5JACR/?taken-by=chefvikaskhanna
You've probably seen him on MasterChef India . He's been named the 'Sexiest Man Alive' in 2011 by People Magazine. He's even hosted a dinner for President Obama. We're talking about none other than Vikas Khanna, a Michelin star chef who runs the upscale Junoon in New York.
Hari Nayak
https://instagram.com/p/5z4g0gSG4F/?taken-by=harinayak
Nayak is widely recognised as one of North America's best Indian chefs. He did his graduation in Hotel Administration in Manipal and went on to join and graduate from the Culinary Institute of America. He's authored several cookbooks on Indian cooking and was also behind America's first ice cream patisserie, Halo Fete.
Ritu Dalmia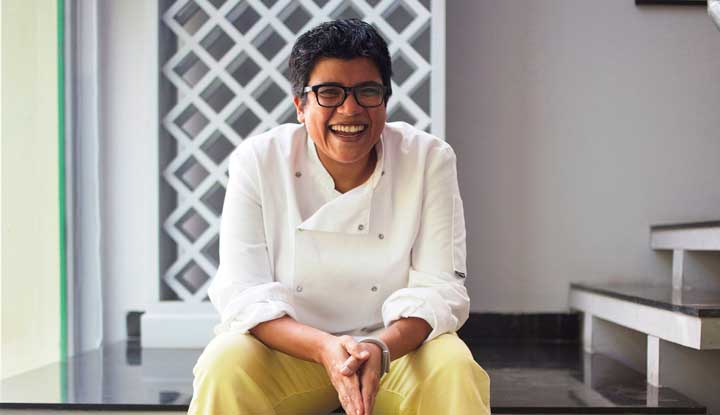 After a trip to Italy, Dalmia fell in love with the flavours of the Italian cuisine and went on to open the popular Italian restaurant, Diva, in Delhi. You may have also seen her on Italian Khana or Travelling Diva. And, she reached where she is with no formal training!
Anjum Ananad
https://instagram.com/p/5m54U3l-pQ/?tagged=anjumanand
Although Anand grew up in the UK, her cooking inspirations are chiefly Indian; she's published popular books like 'Indian Every Day: Light, Healthy Indian food' and 'Indian Food Made Easy'. In 2011 she launched The Spice Tailor, a brand which sells readymade, authentic Indian sauces.
Harpal Sokhi
https://instagram.com/p/70NZPPGQb0/?taken-by=chefharpalsokhi
Fondly known as 'The Energy Chef, Sokhi worked as a chef at a variety of high end restaurants including The Regent, Taj Lands' End and Centaur Hotel. However, he's better known for hosting Turban Tadka on the Food Food channel and for his restaurant chain 'The Funjabi Tadka.'
Tarla Dalal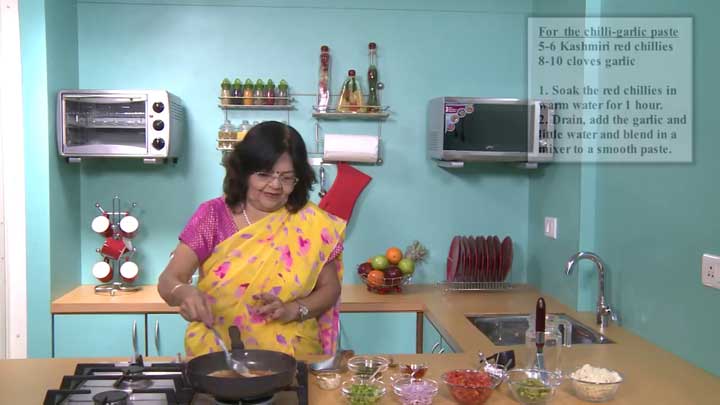 Although she passed away in 2013, Tarla Dalal remains an inspiration for many Indian home chefs. She authored the widely popular 'The Pleasures of Vegetarian Cooking' and was lauded for adapting foreign recipes to make vegetarian versions. She created a range of readymade mixes, Tarla Dalal Mixes which are popular today.
Saransh Goila
https://instagram.com/p/7lDKgMGEoM/?tagged=saranshgoila
Sarnash Goila is in the Limca Book of Records for the longest road journey by a chef, an experience which also allowed him to write the acclaimed food travelogue 'India on My Platter'. He hosts shows on the Food Food channel and is appreciated for his unique spin on Indian traditional foods.
Atul Kochar
https://instagram.com/p/0nHwbIhAIb/?tagged=atulkochar
Kochar became the first Indian chef to earn a Michelin star in 2007. His Benares Restaurant in London is widely acknowledged as one of the best Indian restaurants in the world.