8 Times The Cast & Crew Of 'FRIENDS' Did Foodies Proud
So we've seen, shrieked and shed a tear over the latest FRIENDS announcement poster. And in case you live under a rock, let me tell you that the cast is doing (and hopefully this isn't a rumor) a comeback episode – 'The One After the 12 Year Break'. Here's a look at the poster.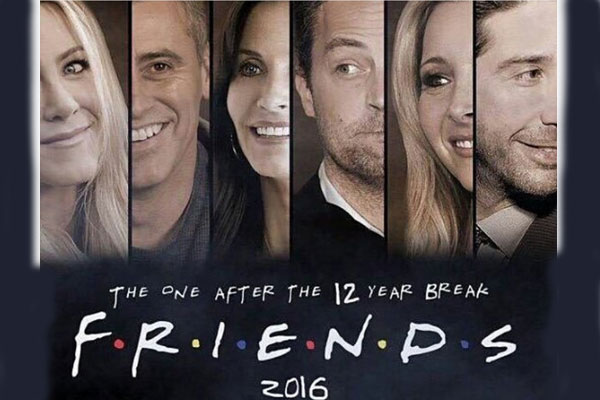 Now, anyone who has followed and live by the re-runs of the TV serial, would realize how closely associated the group was to food (among a lot of other things). And here are eight of our most favorite 'food moments' from the series.
The One Where Joey Saves His Sandwich
Season 5, Ep 20
The episode titled features the three male protagonists going on a police car ride during which they hear gunshots (which was actually a car back-firing). The high point of the episode – and Joey & Chandler's friendship – was when Jo jumped to save Chandler (or so the latter thought). Actually Joey was just trying to save his sandwich.
The One With All The Thanksgivings
Season 5, Ep 8
Ok, we don't want to be sadistic and say that we love this because Chandler lost a toe. We like this simply because two people wore a full fledged turkey on their head!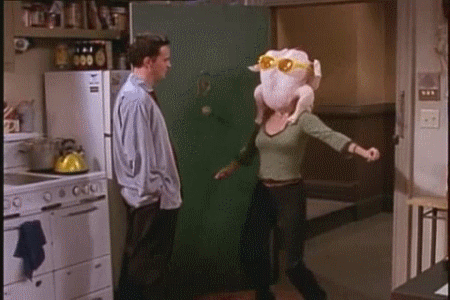 The One With The Cooking Class
Season 8, Ep 21
Don't you just hate when someone challenges your taste and knowledge in food? So does Monica. Well mostly because she's the world's best chef. So, Mon's restaurant got a bad review and she decides to join a cooking class with Joey and a truckload of madness in tow.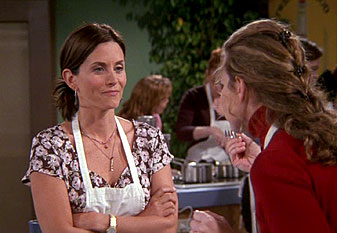 The One With The Cheesecake
Season 7, Ep 11
This angel of a delivery guy keeps delivering a box of heavenly cheesecake to the wrong address, so Chandler & Rachel do themselves a favor and gobble it up. Although, the second time they keep it at the rightful owner's doorstep, only to find it untouched hours later. Yes, they eat that one too. It's cheesecake!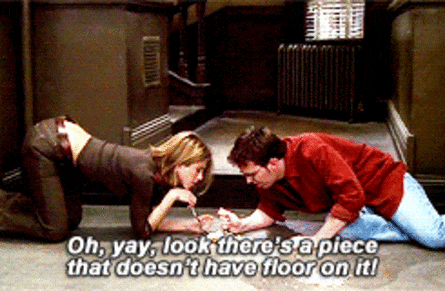 The One With All The Jam
Season 3, Ep 3
There were jams, jars, berries and a jobless Monica Geller. Explains a lot, doesn't it? So Monica decides to take control of her life and drowns all her free time in making jar after jar of jam. No prizes for guessing who was the happiest Italian in this episode!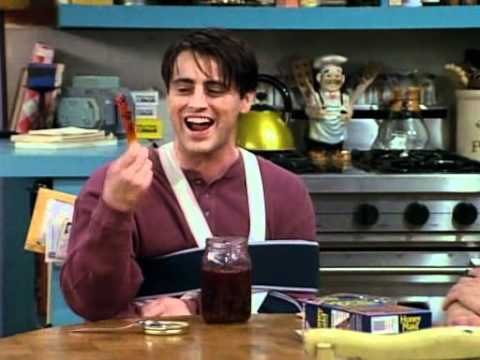 The One With Rachel's "Traditional English" Trifle
Season 6, Ep 9
The series has seen tons of Thanksgiving episodes that feature Family trophies, Green sibling rivalries and a lot more. But the time Rachel mixed up a shepherd's pie with the trifle is definitely our favorite.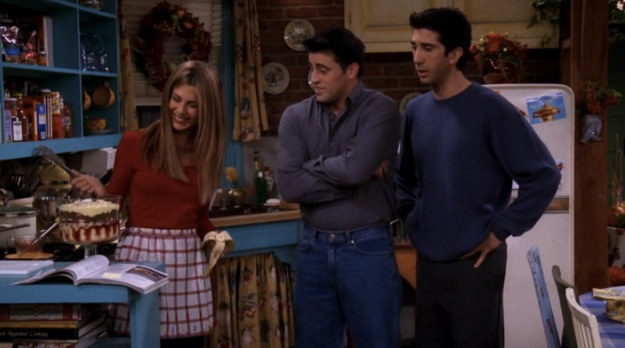 The One Where Phoebe Craves Meat
Season 4, Ep 16
Craving can be crazy. Especially when you're a vegetarian and you crave for meat. Yep, that's Phoebe for you! But then what are friends for? Joey vows to keep off meat till Phoebe gets over with her pregnancy cravings.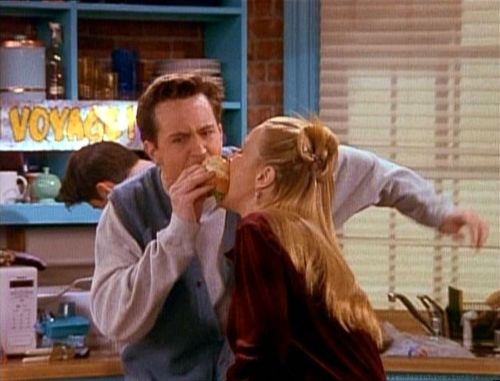 The One With Ross' Sandwich
Season 5, Ep 9
It totally sucks to have your lunch stolen, especially if it's a Thanksgiving leftover sandwich with Monica's special 'moist maker' (a gravy infused slice of bread). No wonder Ross wass put on sabbatical and sent to anger management sessions for his reaction!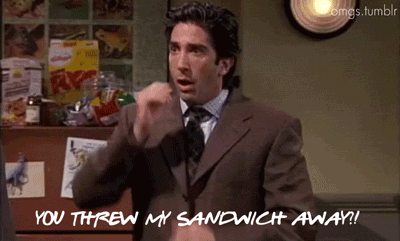 So looks like it wasn't just Joey who didn't like anyone messing with his food or enjoying it even!