8 Healthy Granola Bars that actually do the job
We all love our granola bars don't we? They are the perfect on-the-go, healthy, mess-free snacks. What more? They can be used for just about any situation. Be it a post-workout snack or something to munch on while you stare at the laptop. But beware these yummy bars are not all healthy. Some of them pack as much sugar as a strawberry milkshake and are so low on protein and fiber that as soon as you're done with your bar, you want another one.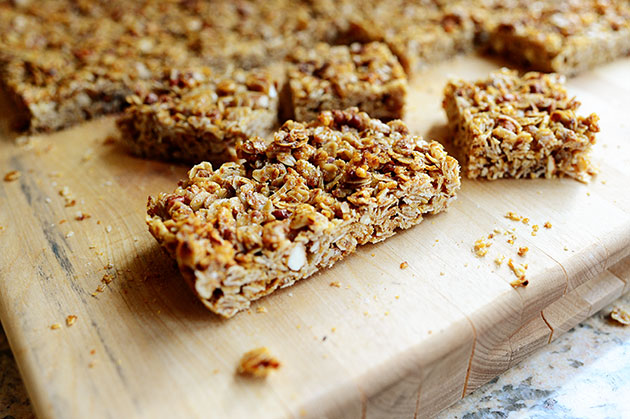 So what do you do? Well here's dietician Jessica Garay Redmonds' Three Step Check to tell the difference between a healthy snack and a smartly wrapped candy.
Check for fiber & proteins: They can keep you full and happy. So make sure your granola bar has lots of them.
Sugar should be kept in check: Your healthy bar should not have more than 8 grams of sugar. Keep in mind that even 'natural' sugars like tapioca syrup, brown rice syrup, honey, maple syrup also contain a ton of sugar and lead to weight gain.
When it comes to ingredients, less is more: Ideally it shouldn't be more than 10. And you should be able to recognize most of them. If you hear something called soy protein isolate, move on to the next granola bar.
Keeping this in mind, we have come up with a list of 8 Granola Bars,in no particular order, that are 200 calories and below, contain less than 8 grams of sugar and 3 grams of fiber plus all the ingredients have safe-sounding names.
1.Annie's Gluten-Free Double Chocolate Chip Granola Bars
These granola bars will satisfy your sweet tooth without all the unnecessary calories and sugar.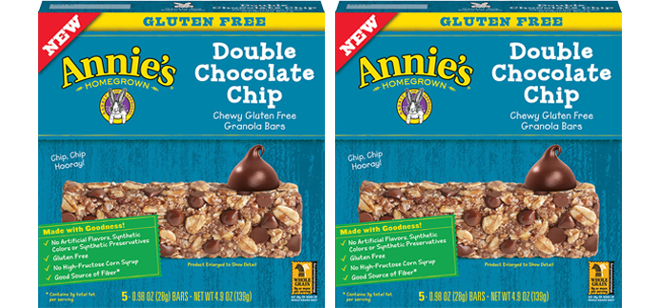 Calories: 110
Fiber: 3g
Protein: 1g
Sugar: 7g
2. Health Warrior Chia Bar
Apple and cinnamon flavored bars that are vegan friendly, gluten-free and has a base of chia seeds which are antioxidants in plenty.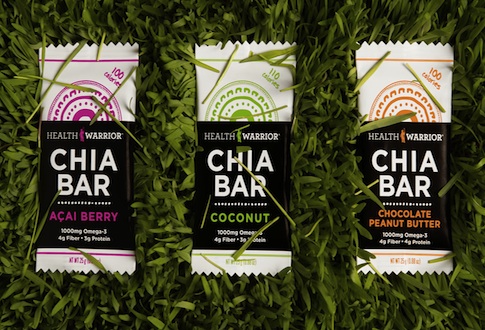 Calories: 100
Fiber: 4g
Protein: 3g
Sugar: 5g
3. Ginnybakes Karma, Love, and Apricot Ginnybar
They are more than just a really catchy name. It is a gluten-free/vegan/paleo granola bar which also happens to be delicious.


Calories: 190
Fiber: 4g
Protein: 4g
Sugar: 7g
4. KIND Dark Chocolate Nuts and Sea Salt
A nutty bar containing almonds, peanuts and walnuts which are covered in chocolate.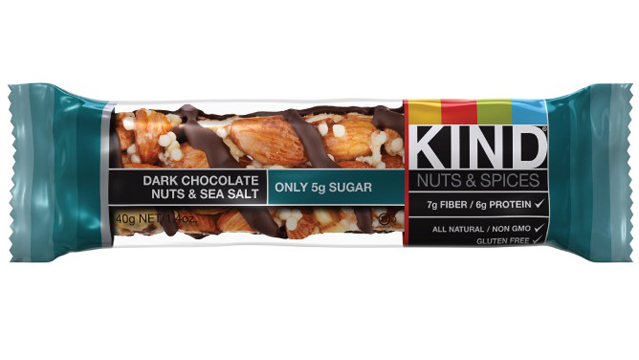 Calories: 200
Fiber: 7g
Protein: 6g
Sugar: 5g
5. Annie's Gluten-Free Oatmeal Cookie Granola Bars
An oatmeal cookie granola bar. It also contains organic cinnamon and raisins.

Calories: 110
Fiber: 3g
Protein: 1g
Sugar: 7g
6. KIND Cashew and Ginger Spice
A bar that is both sweet and spicy.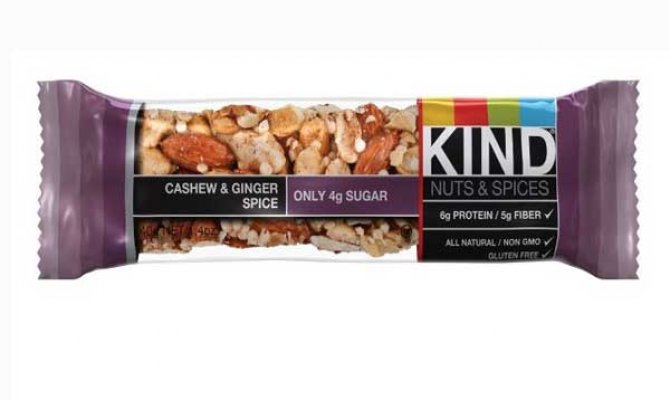 Calories: 200
Fiber: 5g
Protein: 6g
Sugar: 4g
7. Larabar Renola Cocoa Coconut
Roasted coconut is added to this bar for that extra bit of crunch.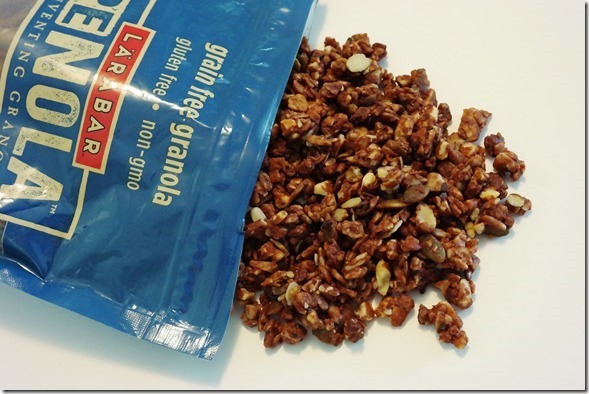 Calories: 200
Fiber: 3g
Protein: 5g
Sugar: 5g
8. KIND Dark Chocolate Chili Almond
A granola bar with a touch of spice. Three types of chilies are mixed with nuts and chocolate.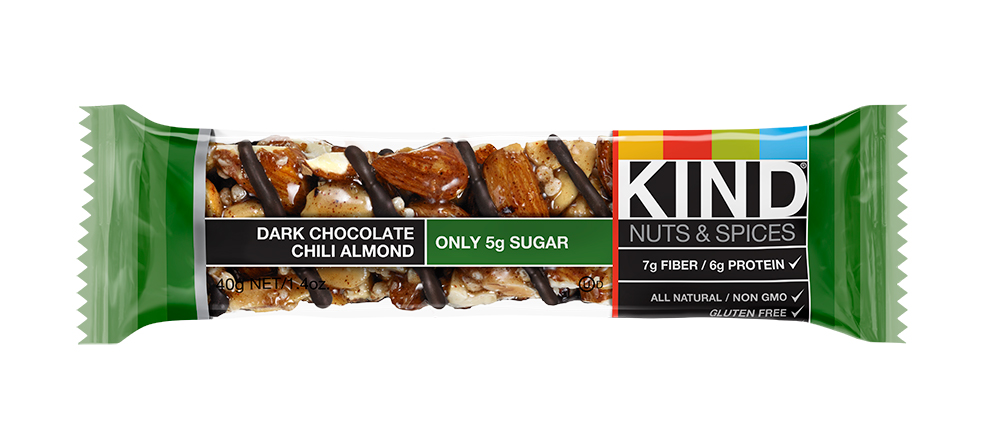 Calories: 200
Fiber: 7g
Protein: 6g
Sugar: 5g