7 Tips By Celebrity Trainer Vinod Channa For Getting A 'John Abraham' Body
If there's one thing that every girl wanted after watching Dhoom, it was John Abraham (no offense to the rest) and if there was one thing the guys wanted was his physique. And overtime this 'want' has been increasing with every passing film! Just when we thought he couldn't chisel out one more muscle, the Force actor went ahead and sculpted out 10!
So get your workout gear dusted as we're sure you can get a few helpful notes from these tips shared by none other than Vinod Channa, the man behind JA's hot bod. Read on!
Hit The Gym
The first step to sculpting a body like Abraham is to stop being a lazy bum! Get your chubby bum off the couch and hit the gym. "You may be planning to start exercising for ages. Merely planning won't help. Get out of your comfort zone, identify a good gym and most importantly, hit it", says Channa.
Get The Right Trainer
Just because your trainer "promises you a fab body does not mean he's good for you. Be smart and identify a trainer who has credible experience (at least 5 years) and good know-how of planks and plunges.
Not just that, Channa insists that a great trainer will not will not only recognize your requirements according to your lifestyle, fitness level and genetics, but also utilize the best of your potential. Most importantly, he/she should have tried the workout techniques on himself, only then would he qualify as a good teacher.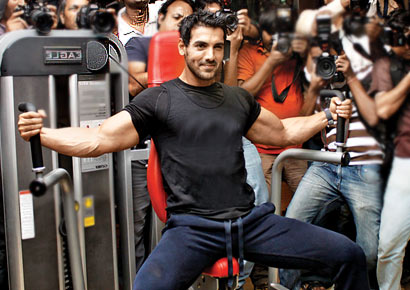 Set A Target
Unless you don't have a destination, your journey is simply nomadic. I order to get somewhere you have to define that 'somewhere' in your head. "Until you have a target, you are going nowhere with your workout."
Progressive Regime
Sticking to the same routine session after session isn't as helpful as enhancing it gradually. Try and break your records for the best results. "If you are doing 10 pulls ups, try 15 or start doing 10 with single hand. Similarly, if you are doing 10 kg spotting, try 15 so on and so forth. Stretch yourself a bit to go the extra mile, not too much", the celeb trainer explains.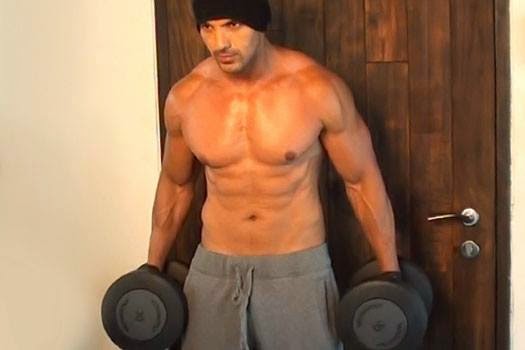 Compete With Yourself
Ironical as it may seem, the fitness expert advices not to blindly follow or compare yourself with someone else so as to avoid feeling let down if you don't achieve the same result as them. "John was training with 20 pound weight and he was able to get 19 inch triceps. We trainers can sustain 30 – 40 pound weight, but our triceps haven't enhanced like John's," says Vinod.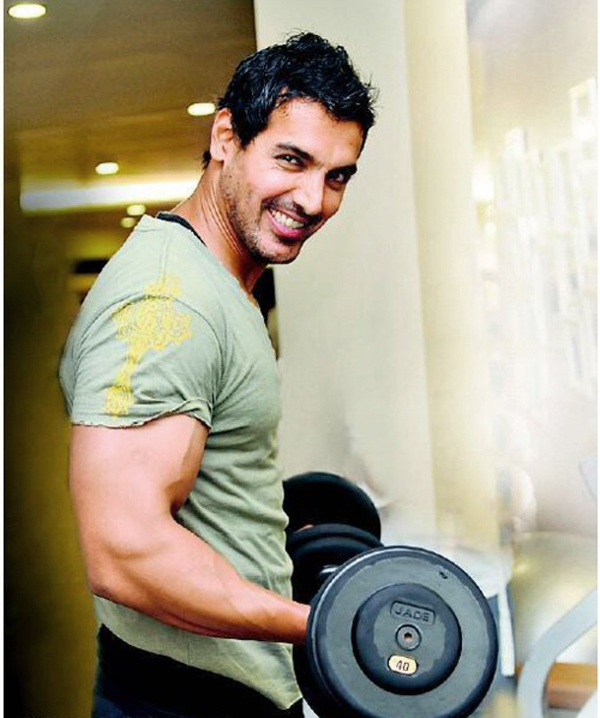 Be Positive
A happy mind paves the way for a healthy body. Staying optimistic and happy is not just a healthy practice for your inner self but it also helps one sustain the endurance required to build a fit body.
Eat Well
Most importantly, your meal should be healthy and balanced. "It should have 25% protein, 40% carbs (good) and 35% fat.
"It helps in sustaining you longer during the day. Whenever you feel you are gaining, increase intensity of workouts and switch to a low carb diet", Channa explains.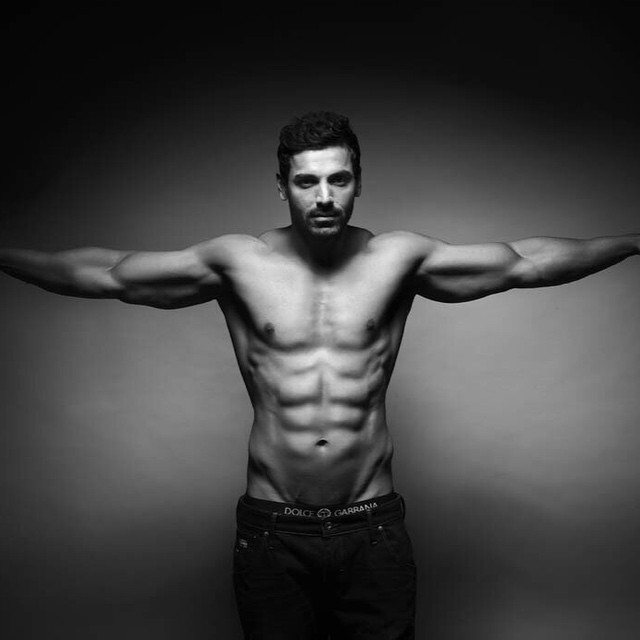 Trainer Tales
Vinod Channa born his share of hardships, failure and sweat. The celebrity healthy expert has been in the industry for over 16 years now and has managed to not only get national recognition for his feats but also has superstars like Hrithik Roshan, Shilpa Shetty, Raj Kundra, Ritesh Deshmukh, Genelia D'Souza and many others on his client list.
"I have gained knowledge from various fitness trainers across the world and I apply all the new techniques on myself before I teach them to my clients," he says, adding that his spectrum of knowledge has helped him specialize in weight training, functional and body building training, Gazette training for balancing, yoga ashtanga, kalari pattu, parkour, caleshthenic, kick-boxing and animal flow workout.
*eyes pop out*
Clearly, he's a man much in demand; Vinod divides his time among celebs on priority basis. "So if any celeb say John or Hrithik have a movie coming up in another month, I'll take him on priority," he says. Channa, is currently training John Abraham for his upcoming action flicks Rocky Handsome, Force 2 and Dhishum.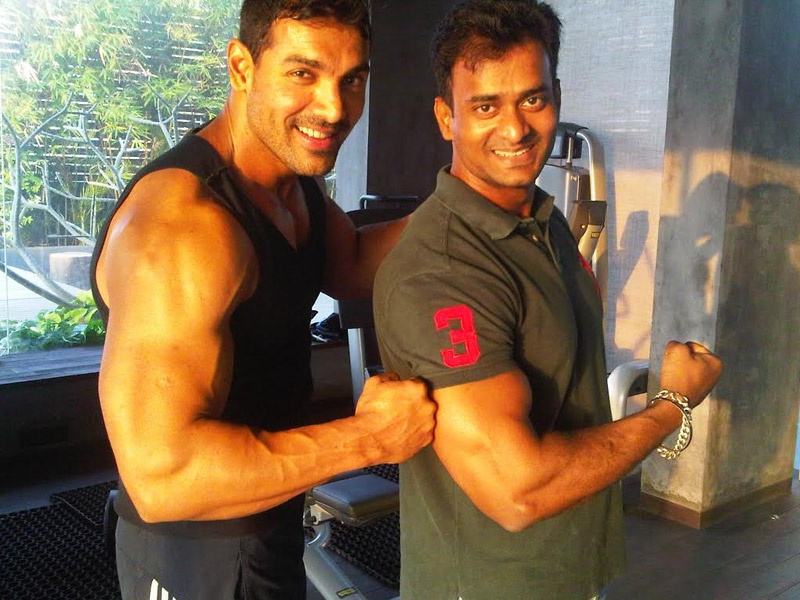 So what are YOU waiting for? Go get a gym membership while I get myself another discount coupon from Pizza Hut.