7 Starters that will Kick-start Something Awesome at Illusions, The Madras Pub
Around the world in seven starters
The beauty of a resto-bar is that people aren't just visiting to get their weekly high but because they're after an experience of great food and drink. Nobody in the industry has understood this as well as Illusions, The Madras Pub. The innovation in their alcohol deserves a special mention so we'll do a piece on that exclusively in just a bit. But first, we'd like to take you on a food trip around the world within the four awesomely decked-up walls of Illusions.
1. Shangai Chilli Paneer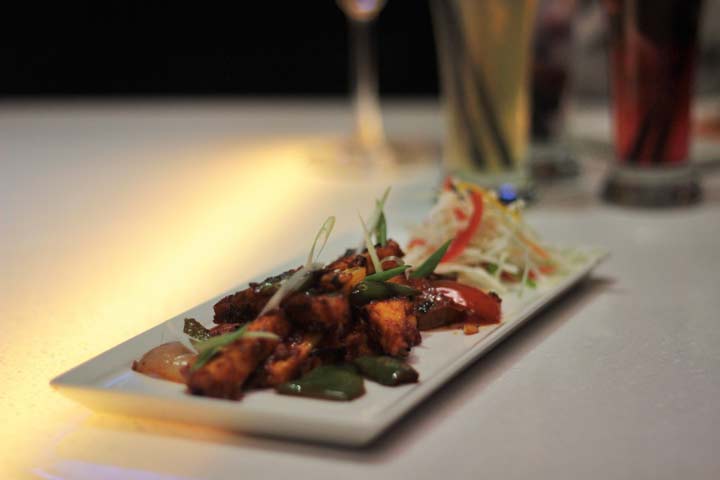 We saw exactly why this oriental style paneer is a huge hit with the vegetarians and non-vegetarians alike. The paneer is soft and spiced just right and is plated beautifully. If you're a vegetarian who's fond of paneer, you may tear up a bit here because it will hit you straight home with its fantastic flavours.
2. Sweet chilli tofu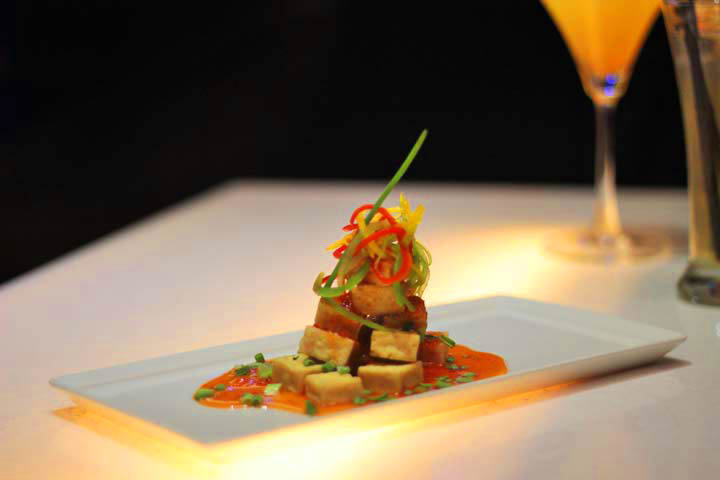 We've got to talk about the presentation for a bit here. Imagine a tiny food pyramid of perfect squares of tofu sitting on a plate in front of you and posing for pictures. It almost broke our hearts to break the pyramid but boy were we glad to do it! The sweet chilli sauce complemented the tofu very well and the dish tasted amazing.
3. Mexican Chicken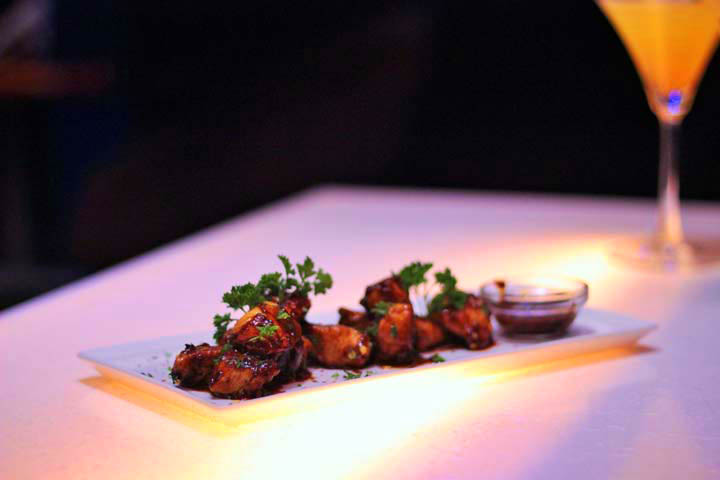 This was our absolute favourite. Delightfully presented, packed in flavour and cooked in a brilliant sauce, it was almost painful to pause to take pictures of it. Needless to say, post the picture-taking session, it lasted for very little time.
4. Jamaican Fish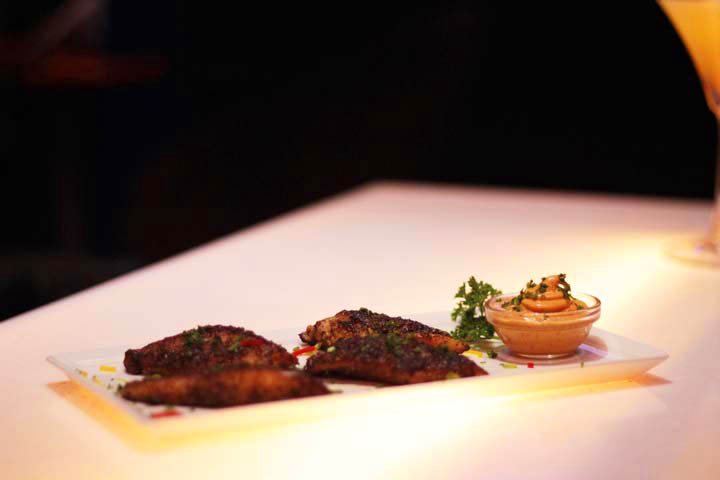 Do not think about it, dunk it in that lovely sauce and lick your fingers clean. Restaurant etiquette of using cutlery slipped our minds for a moment here. Be warned: This is what dreams are made of. Any fish you have after this may just stop cutting it, for you.
5. Sabji Malai Tandoor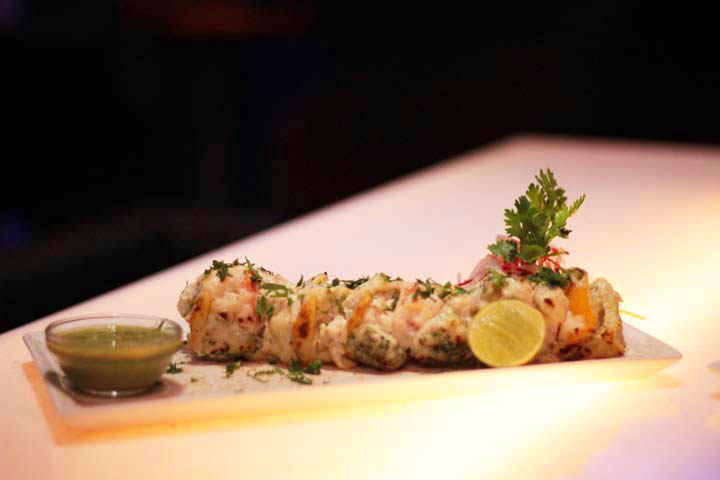 We're making a pit stop in India to give the palate a familiar taste. Rest assured that no vegetarian will feel left out when it comes to the food at Illusions.
6.Korean Bulgogi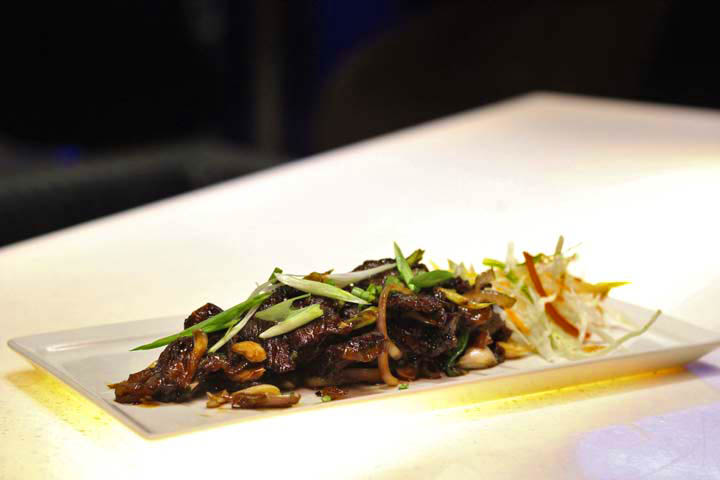 Calling all Manga fans to take a short trip to Korea. This one is pretty authentic and not one that we're familiar with. If you have an adventurous palate, you should try it.
7. Veg Quesadilla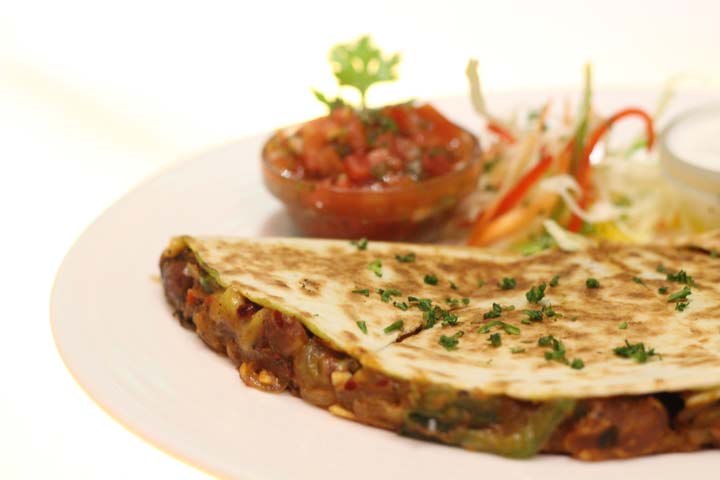 Say Hola to this gorgeously presented starter. Take it from a hard core non vegetarian – it is delightful and you don't miss a thing.
We were treated with great care and the staff made us feel at home. It is very endearing to see the amount of effort that goes into giving you the perfect experience. We felt every bit relaxed and ate to our heart's content. Eat, drink and be merry all the way! Cheers!
We're coming up with a list of some pretty interesting cocktails at Illusions very soon!
Find Illusions at 105 Radhakrishnan Salai, Mylapore or call them at 044 42144449.