It's not even the end of the month and you can't seem to figure out why is it that the little white paper that zooms out after you withdraw the bare minimum money you need, seems to suggest you're nearing broke. Then you think of that tiny mess at the end of the road that will probably be your safe haven for sustenance till the first of the month arrives.
We've all been there and done that. Eating cheap (and questionable) food is an integral and essential part of college. A way of preparing you for tough times ahead and the only time you will have to eat food that might not agree with your stomach.
So with that in mind, we have hand-picked for you amazing food at more than affordable prices, and we sort of guarantee that these are good for you!
Manjit Da Dhaba
A no-frills Punjabi Dhaba at the end of cox town next to a railway line. Sounds a tad bit spooky, but that's hardly what matters when the food tastes that good. You have to try their lassi and parathas and the meal is not going to go more than a hundred rupees.
Must Try: Phulka and Paneer Bhurji
Siddique Kabab Center
The kabab rolls are soft and juicy. Siddique's reputation has reached close to legendary with people pouring in from all corners of Bangalore. They offer a variety of dishes, but their beef, yes, their oh-so-tender beef is excellent.
Must Try: Chicken Lollipop and Beef Rolls
Halli Mane
It's designed to resemble beautiful houses in villages and Halli Mane does that in style. Their crisp dosas and akki roti is fantastic. For a quick breakfast and a coffee before you rush off to make it in time for the first class, Halli Mane is the place.
Must Try: Khara bath and Ragi Roti
Hari Super Sandwich
Super sandwiches are probably an understatement to this amazing joint. Nearly every item on their menu is fantastic and they have exotic options like Thai Chilli Cheese Sandwich and American corn sandwich. We have also heard wonders about their chocolate sandwich which we haven't gotten a chance to try yet.
Must Try: Congress Masala and Chocolate sandwich
Tayabbs
The joint that started in Indiranagar has now also opened up in Ulsoor. If kababs are your thing, then Tayabbs should probably be on your speed dial. They specialize in north indian dishes and kebabs.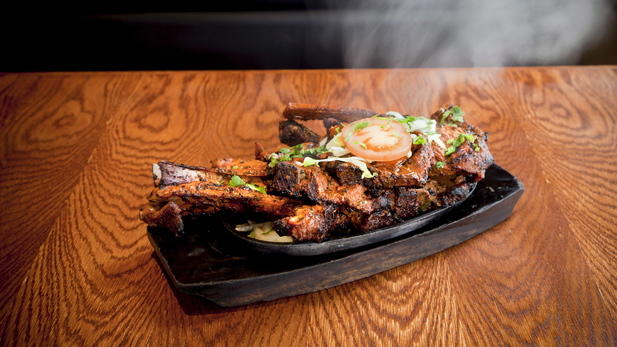 Must Try: Chicken Tikka and Mushroom Tikka
Just Shawarma
It is rumoured to be the best shawarma joint in town. We aren't biased when it comes to shawarma, but we do agree that Just Shawarma has some fantastic food. You might want to get there early though. They sell out pretty soon!
Must Try: Whole Meat Shawarma
Chaipatty
This might be a little on the heavier side since our list consists of food mostly under 100 rupees. But Chaipatty with its lovely ambience and delectable food had to be mentioned.
Must Try: Assorted Pakoras