7 Rooftop Restaurants In Delhi To Make You Feel On Top Of The World  
The Capital is known for its scorching heat and freezing winter, both of which call for a scrumptious meal…inside the comfortable premises of cozy restaurants or air conditioned homes. But then along come those afternoons with their perfect breezy weather followed by a beautiful starry night. Yes, we are still in Delhi.
Have you ever wondered what Delhi looked like from the terrace of a building at night? Don't you want a pretty picture with your folks for Facebook? Did you know you'd look amazing with a little wind in your hair and oodles of mouth-watering food on your plate? Here are 7 rooftop restaurants in Delhi that not only offer a variety of lip-smacking dishes but also the best view in town, of the town.
Sky Bar
Where: Vasant Kunj
What do you do when you are absolutely done shopping – yeah, like that's possible – and just want to sit back and relax and stuff your face with fancy Asian food? You go to the terrace of the shopping mall. That's how beautifully the Sky Bar spells out perfection.
Q'Ba
Where: Connaught Place
Another piece of art in Connaught Place, Q'ba is a brilliant amalgamation of culinary and aesthetic skills. The beauty of the interiors is well complimented by the view from the terrace. Known for its outdoor seating, Q'ba gives you a spectacular view of Connaught Place in all its glory.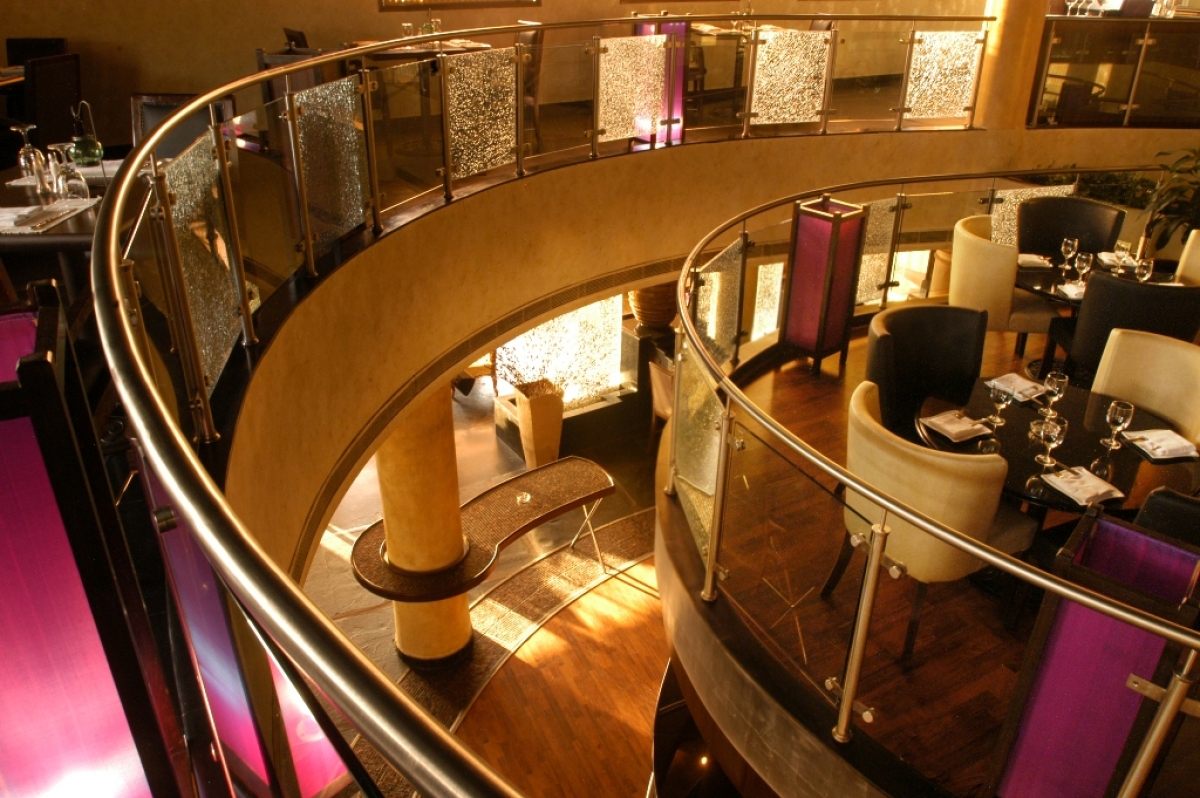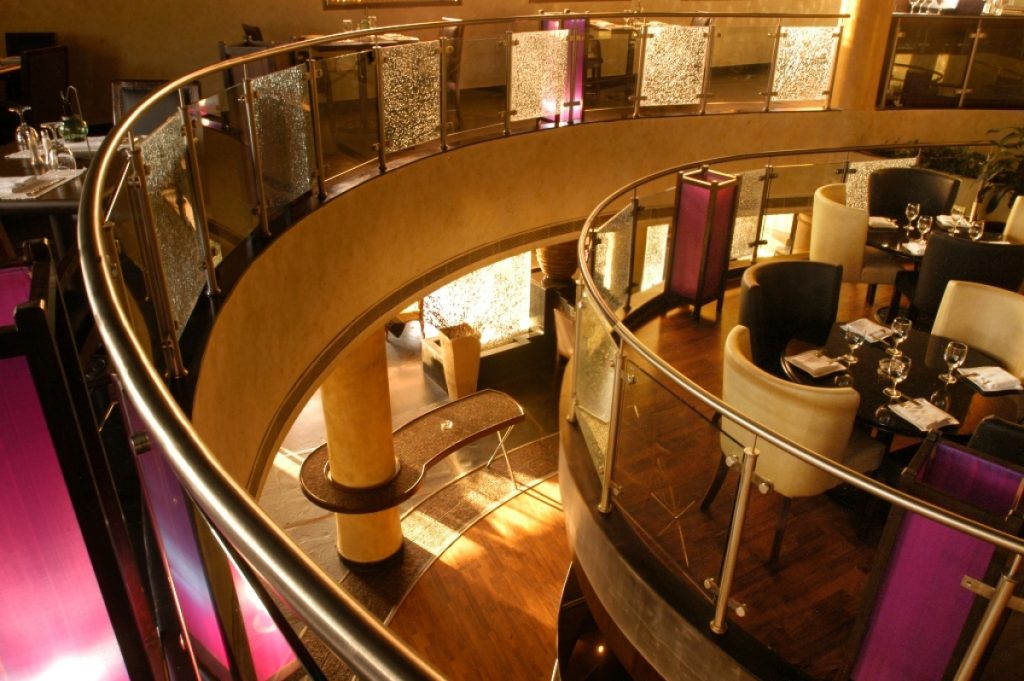 Olive Bar & Kitchen
Where: Mehrauli
Once upon a time a man built a beautiful brick minaret and named it the 'Qutub Minar'. A few centuries later, another man built a restaurant with a view of this tall brick structure, we thank him from the bottom of our hearts. Nestled in the plush greenery of Mehrauli, Olive has a wide variety of cuisines to offer and is the perfect place to kickback on a winter afternoon.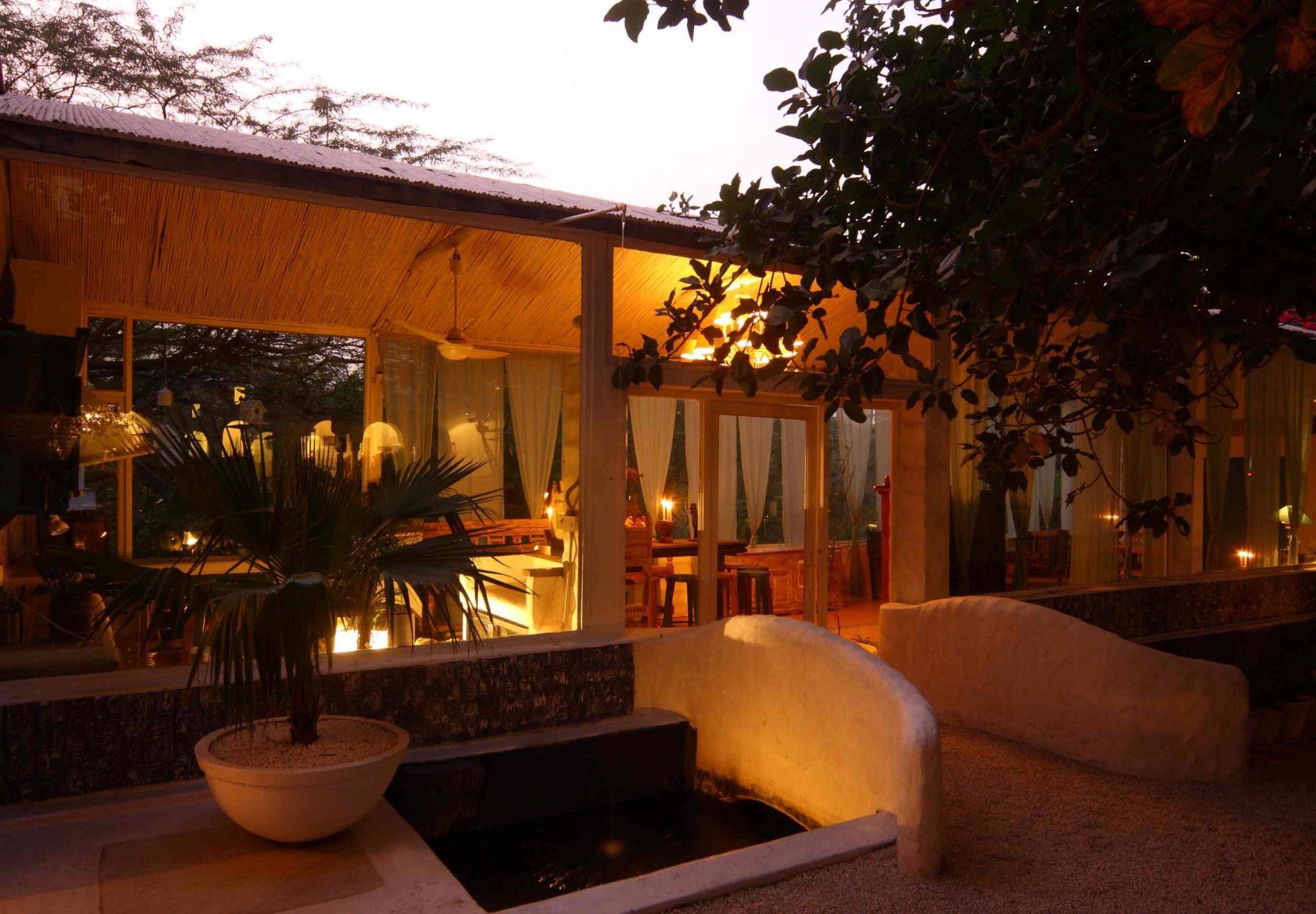 Imperfecto
Where: Hauz Khas Village
Where there is a lake, there is a view. Located over the bustling streets of Hauz Khas Village, this tiny version of Europe is the perfect combination of amazing Italian, Spanish and Mediterranean food, superb ambience and a breathtaking view.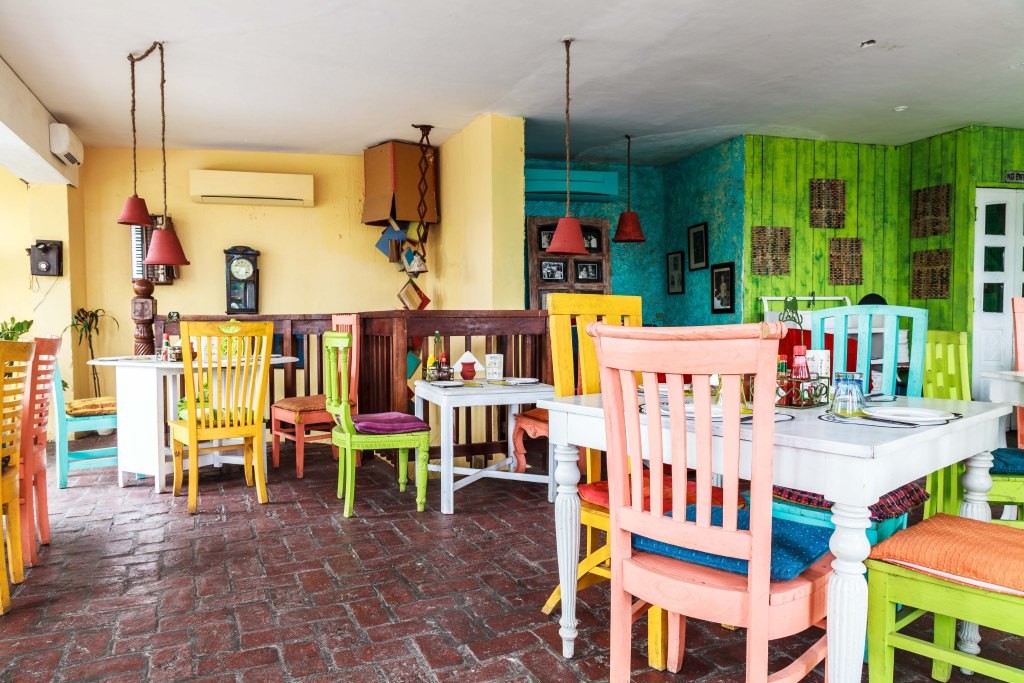 West View
Where: ITC Maurya, Sardar Patel Marg
The West View is one of the best things that happened to Delhi, after the Delhi Metro of course. Heaven is too small a word for a fine dine experience overlooking the Aravalli Ranges on a pleasant Delhi evening. Apart from the mushy romantic set-up, the West View is well known for it's live grill counter and rich buffet spreads. A terrace restaurant in one of the finest hotels of the capital, need we say more?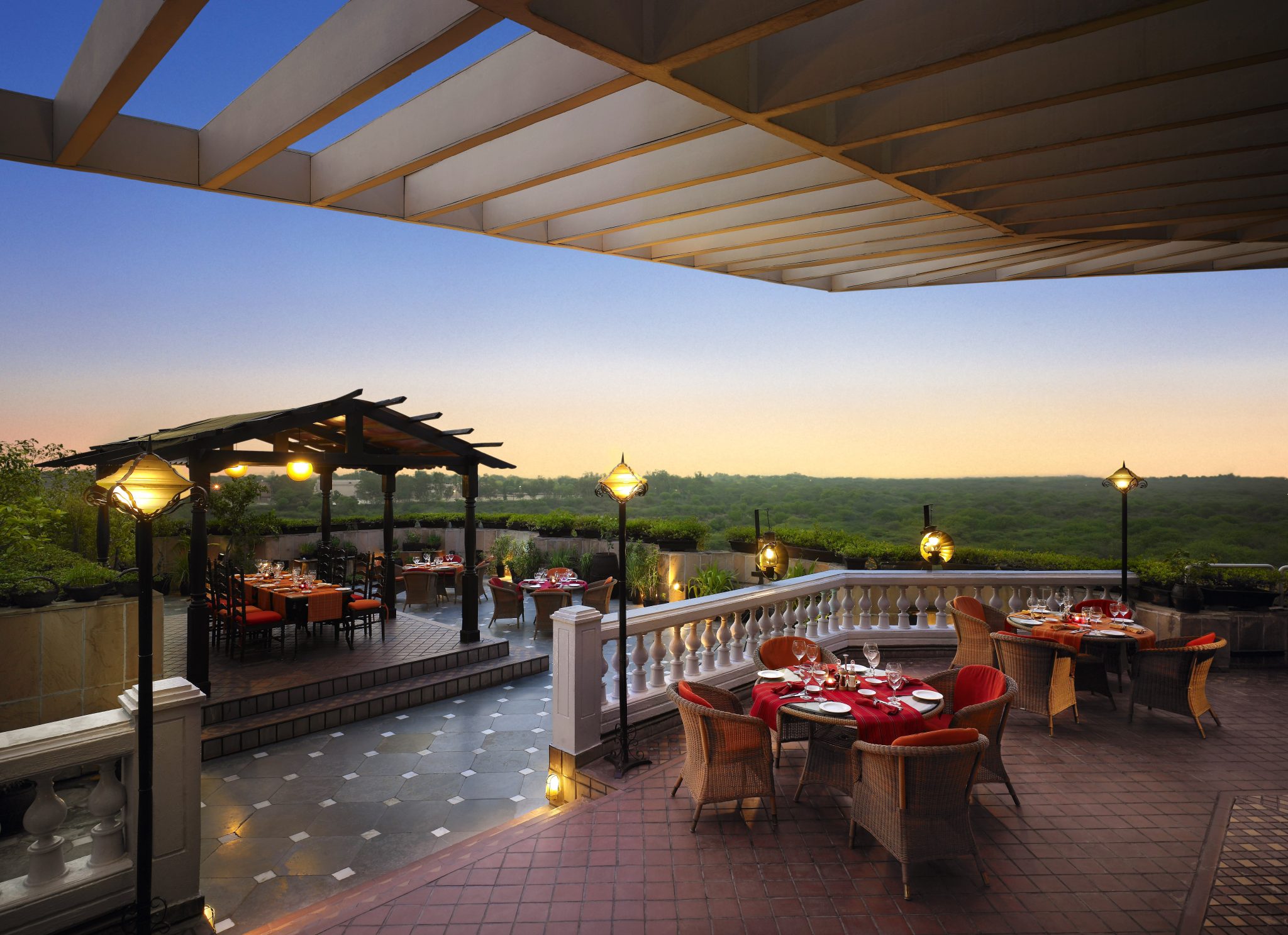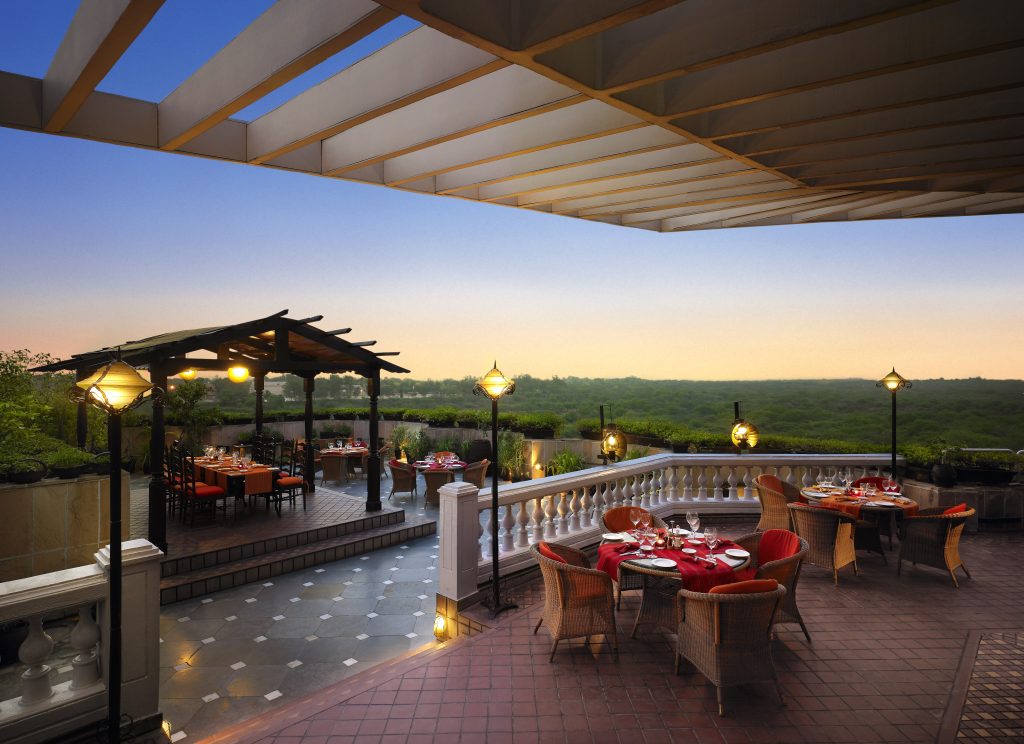 Warehouse Café
Where: Connaught Place
What do you do when you can't make up your mind about what to eat? You check the calendar. Not kidding. The Warehouse Café has a unique calendar-like menu format with one dish for every day of the year. And you can totally judge this book by it's cover because the food is as good as it sounds. Throw in a panoramic view of Connaught Place and an exceptional atmosphere, and you've got yourself two weeks worth of selfies and profile pictures.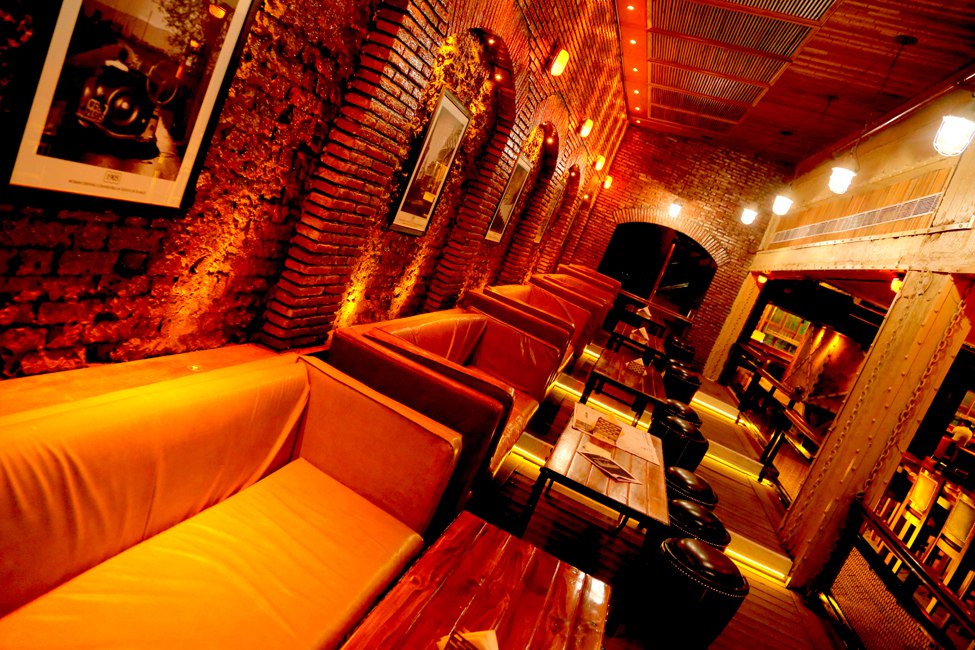 The Pot Belly Rooftop Café
Where: Shahpur Jat
An outburst of soothing and fresh colors, this place is a treat for the eyes and the tummy. What sets Pot Belly apart is the stark contrast between the bright pop interiors of the cafe and the fine collection of Indian regional classics on the menu. With a view as refreshing as the interiors, this place is a hot favorite amongst experimental foodies.