You've probably head of the saying "Put your money where your mouth is", but the creators of these foods have taken it all too literally. Every item on this list, from a coffee, to a birthday cake and even sushi, is adorned with real, edible gold.
Not all the items on the list will need you to break your piggy bank, but a few might be for the high rollers. Whether you think of it as superfluous or gaudy or brilliantly unique, it is a culinary experience like no other.
Here are 7 food items made with real, shiny gold.
Grand Cuvee 24-Karat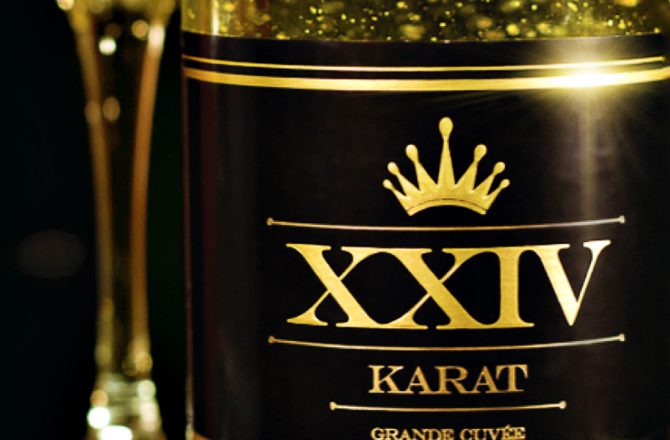 Grand Cuvee, a sparkling wine made in California produces a bottle infused with gold leaf and 24-Karat Gold flakes. Each pour of the sparkling wine captivates with a dazzling array of gold shimmer as the wine hits the glass and makes its way to your palate. And while you would be most often correct in the assumption that a sparkling wine made with gold would be an expensive drink to pour, the award-winning 24-Karat Grande Cuvee is priced at an affordable $31 a bottle, making the sparkling wine not only delicious, but also an extremely economical party flavour.
Gold Cappuccino
You might be used to your latte from Starbucks, but the rollers in Abu Dhabi take their coffee a little differently. That's right, in the second most populous city in the United Arab Emirates, and a city renowned for knowing no bounds when it comes to luxury, your cappuccino is adorned with gold flakes as opposed to cinnamon.
24-Karat Imitation Caviar
Made with lemon, white wine, sugar and yes, gold leaf, for $200 a (tiny) jar, this 24-Karat Imitation Caviar can be yours. Though ostensibly decorative, the type of caviar you'd put out at a party for your friends to look at as opposed to eat, the 24-Karat Imitation Caviar is highly edible. You get less than 3 ounces for $200, so you might want to make sure that it's a small party.
Gold Cake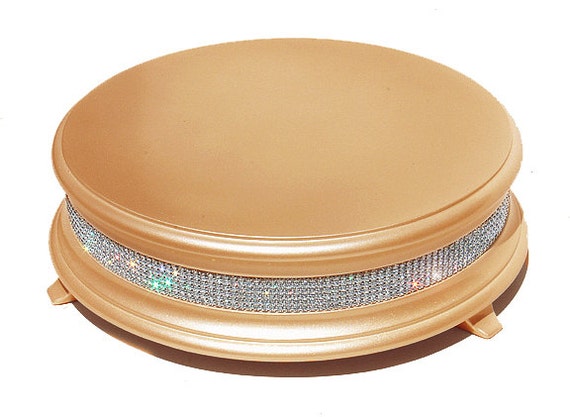 The cake with gold and diamonds will set you back a cool $2000. If that's too much for you, why not a slice at $2,500? The cake was made with gold leaf and a two-Karat diamond, and holds the world record for the most expensive desert ever created. Apparently, it tasted quite amazing as well.
666 Douche Burger
New York City's 666 Burger truck has created the world's most expensive hamburger. It is aptly named the Douche Burger, and comes replete with a Kobe beef patty, Gruyere cheese, BBQ sauce, rock salt from the Himalayas, caviar, foie gras, lobster and even truffles. The piece de résistance is the gold leaf that wraps the Kobe patty, making the beef shimmer. Priced at, you guessed it, $666.
Gold-Infused Chocolate Bacon
Baconery, a confection company in New York has seemingly mastered the exact science of infusing bacon into all kinds of baked goods and deserts. Their chocolate-wrapped bacon, dusted with flakes of 23-Karat gold, is one of the more fanciful desserts the company has come up with. At $40 per strip of chocolate-wrapped golden bacon, one can only hope it's as good as Baconery touts it to be.
Diamond and Gold Lasagne
The lasagne is made with Kobe beef, iberico ham, prosciutto di parma, parmigiano-reggiano, buffalo mozzarella, porcini mushrooms and foie gras alfredo sauce. The lasagna sounds amazing on its own, and no doubt is, but Chef Michael LaPlaca of The Mirage Hotel and Casino in Las Vegas decided to up the ante on his dish and finished the whole thing off with white diamond truffles and 23-Karat gold leaf, making the $100 piece of lasagna an extravagant dining experience only Vegas can deliver.