7 Movie Chefs We Wish Were Our Best Friends
Movies deliver a variety of treats for your senses, but unless you're in a 4D or a 5D experience, you don't get to experience the smell and taste of what's on screen (besides the smells of food from the other patrons). But movies and film have always had a solid relationship, and sometimes the food is the center of attention. Other times, it's just something a character needs through the scene. For example: Brad Pitt in the Ocean's Trilogy, where he's constantly eating no matter the situation or the tight fix they find themselves in.
But it's the chefs that deserve your attention. It doesn't even matter that these 'chefs' aren't the ones preparing the food, what matters is that they make it look good and we sure as hell wish they were our friends so that they could cook for us all the time.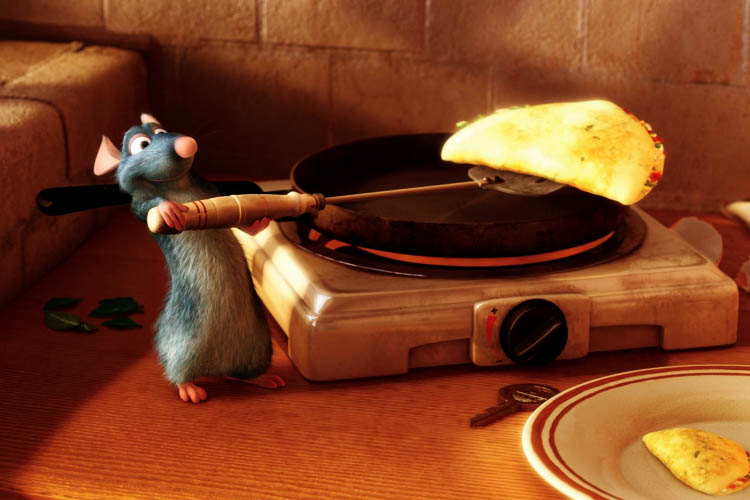 Not exactly the kind of chef you'd want in your kitchen, but you have to admit that watching a rat cook up a storm and make a food critic cry is what makes Remy and this movie such a hit. All he wants to do is cook and Remy will stop at nothing to make that happen, including feeding his family fancy cheeses, when all they really want is to just eat what they can get their hands on. We'll gladly eat gourmet cheese, Remy, just bring it all this way.
Carl Casper – Chef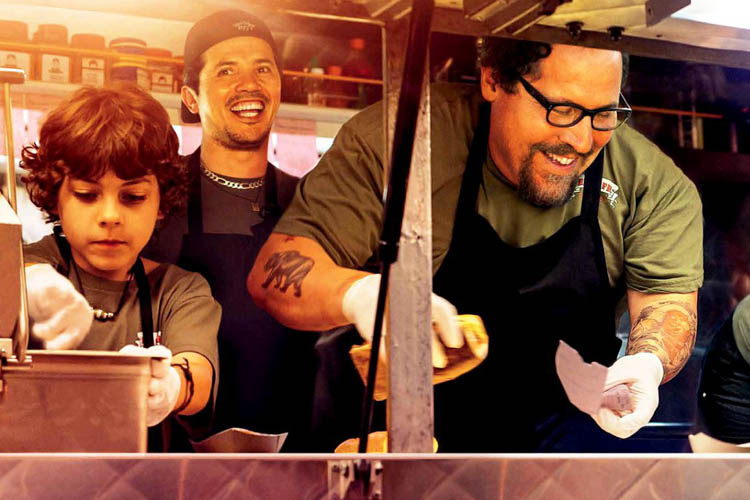 In a time of social media and everyone believing that they are a food critic, we do feel for Carl Casper (played by Jon Favreau) and the mess he made with his career. But then he went and did the coolest thing ever by starting a food truck serving only Cuban food and even before the end of the movie, we know that everything is going to get better. Because have you seen those sandwiches? They are to die for!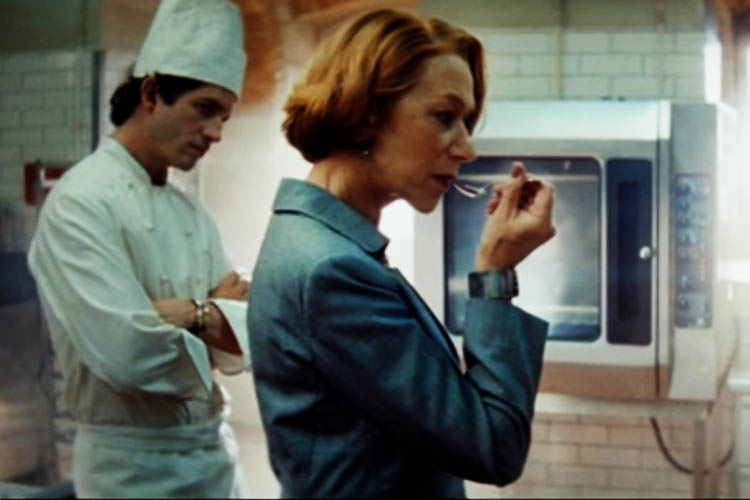 While she might not be a great 'best friend', once in a while we all need to eat some gourmet French cuisine to really understand that there's more to food than what we put together in our kitchens. Plus, who doesn't want Helen Mirren (aka Madame Mallory) as a friend? And watching Madame Mallory cook is enough of a treat so distracting that you almost forget you're watching a movie.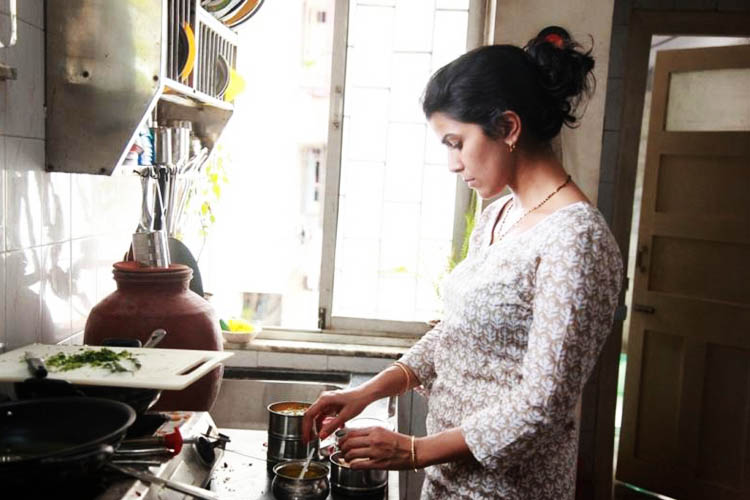 All dabbawalas need to put this much care and affection into their cooking, because just look at the love that Ila puts into making these lunches every day. While she might have stumbled across a new romance in the process, you cannot deny that she would be the ideal friend to have for all of us working individuals who barely have time to make our own breakfasts every day.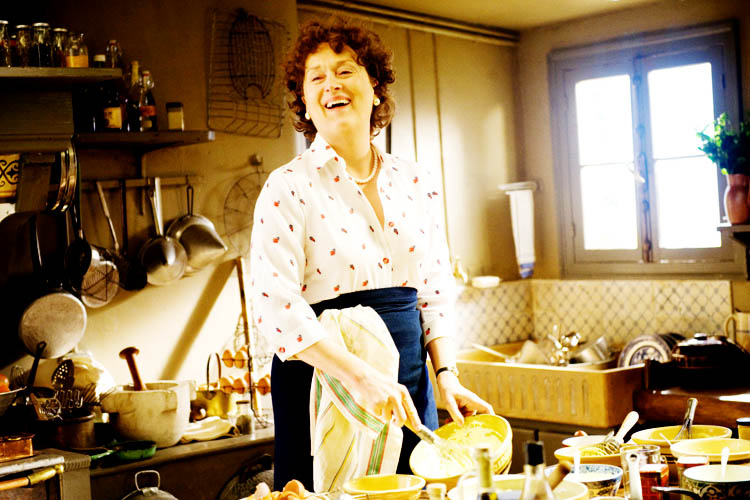 There isn't a single person in the world (foodie or not) that hasn't used a Julia Child quote at least once in their lives. Because Julia Child was one of the most popular American chefs of her time, bringing French cuisine to America. Meryl Streep played this role to perfection (as she does every single time) and made us want the chef as a friend even more. Granted, she is no longer with us, but her words and her food will continue to live on.
Jenna Hunterson – Waitress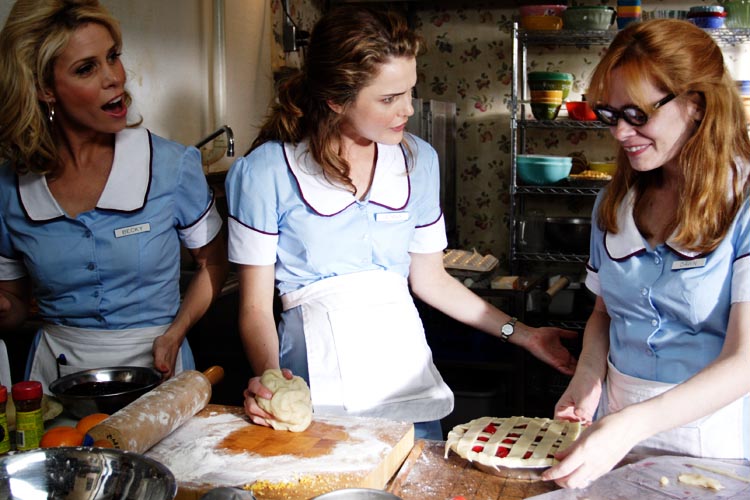 Yes, in the movies she plays a waitress, but what Jenna (played by Keri Russell) is best known for are her pies. Depending on her mood in that moment, Jenna creates pies with wild and hilarious names. Maybe Jenna needs us as friends more than anything, that'll also give us absolute access to those delicious pies.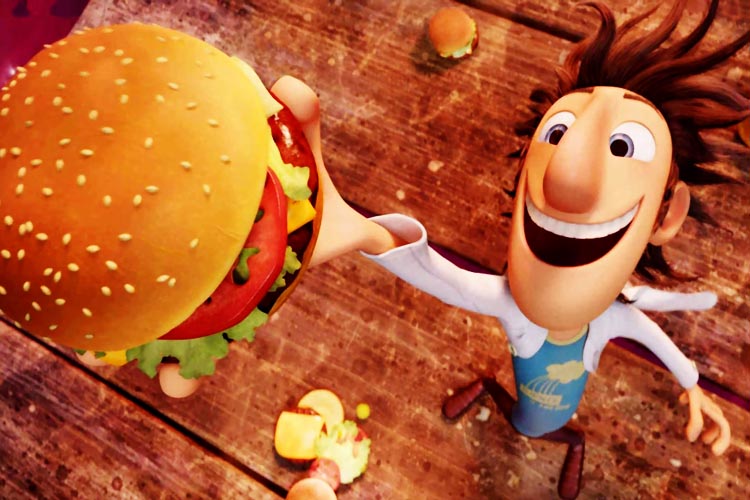 He can create food out of thin air. Or rather out of water. But still, it is the coolest thing to happen to food. Whatever you want, you can create and all you need is water. While it's not so pleasant living in a town where you are surrounded by food, there's no harm in being best friends with an innovator as cool as Flint!
Who is missing from this list? Let us know!