7 Incredible Desserts around the World you have probably never heard of.
It doesn't matter if you are a hard-core foodie or just have a sweet tooth, everyone loves a good dessert. And if you love desserts (like we do) you would have had the perfect chocolate cake, the right made lemon tart and the delicious Tiramisu. You might have even had the Asian green tea ice cream.
However, here is a list of desserts made that are relatively unknown on the global scale but remarkably popular in their countries of origin. We bet they are worth the travel.
Crème de Abacate – Brazil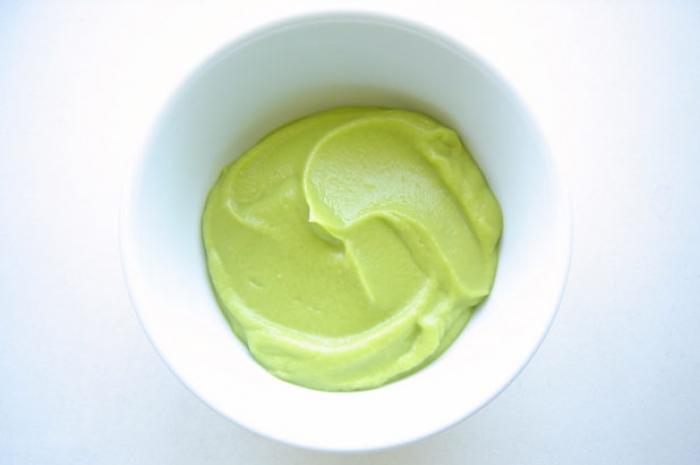 Since Avocados are plenty in Brazil, it's no surprise they have a delightful avocado cream pudding. Made with mashed avocados in milk and sugar garnished with coconut shavings and lime wedges.
Ais Kacang – Malaysia and Singapore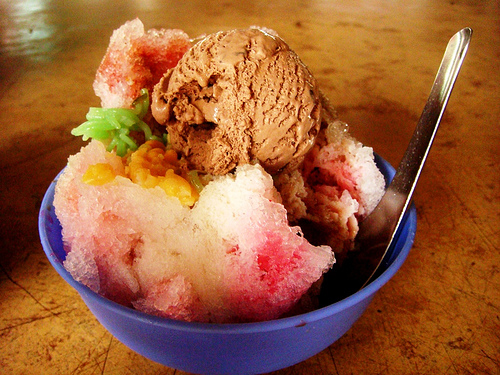 Traditionally a Malay dish but is now served in Singapore and Brunei. A colourful dessert that consists of shaved ice with red beans, attap chee (palm seed), sweet corn, grass jelly, and topped with both condensed and coconut milk. Watch out for an explosion of sweet flavours.
Martabak – Yemen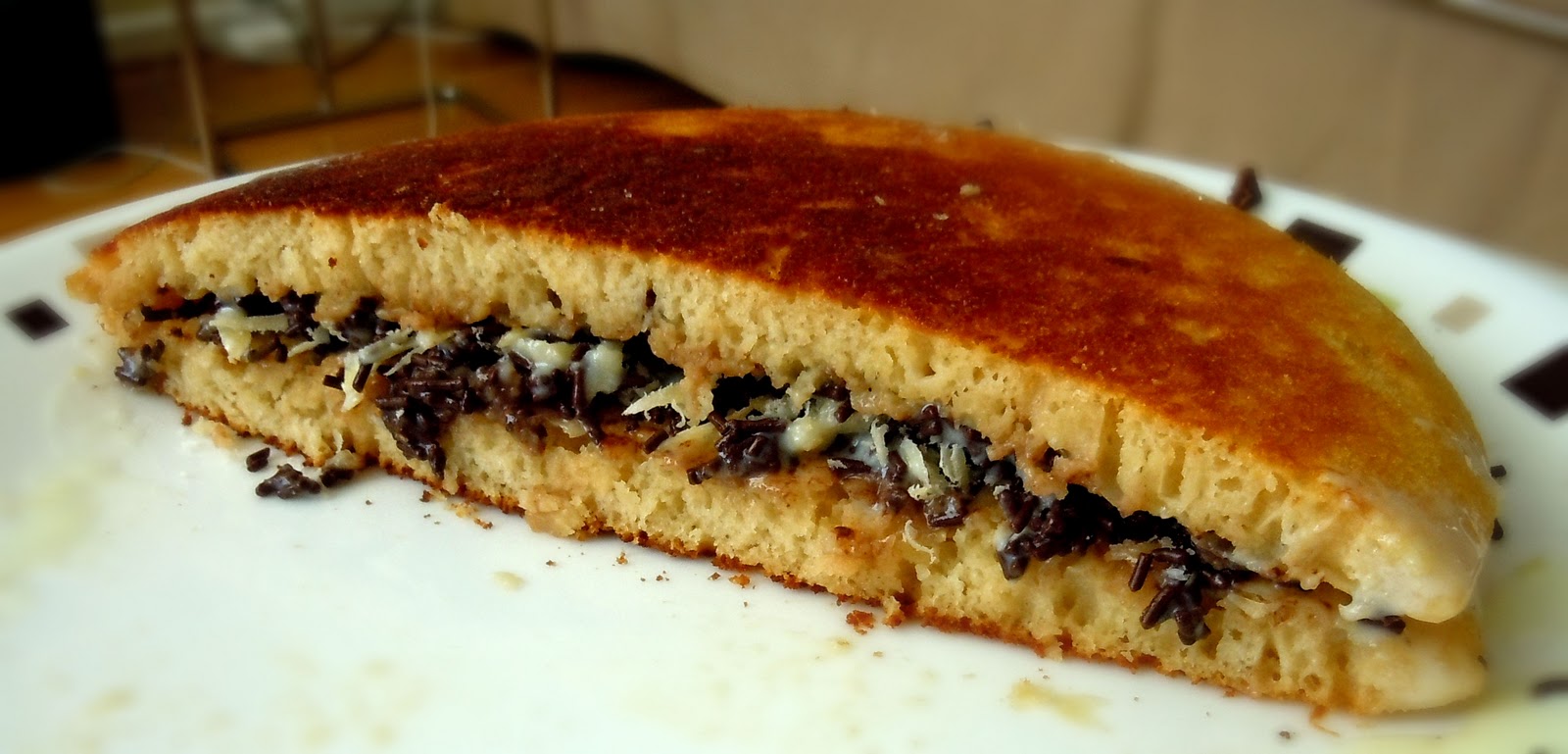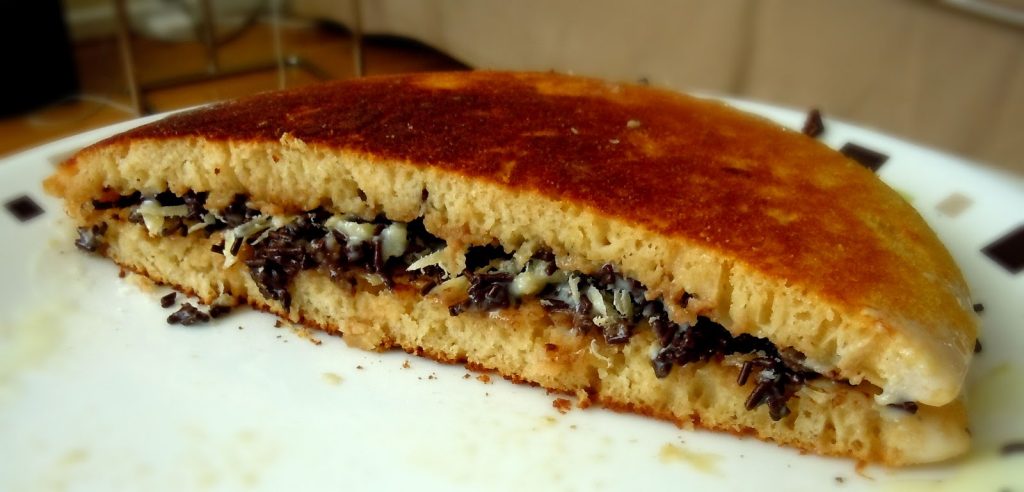 It started off as a street food and now it has spread throughout the Middle East and even to South Asia. In essence it is a chocolate and cheese pancake topped with crushed peanuts, chocolate, rice and jam.
Cherpumple – Los Angeles, U.S.A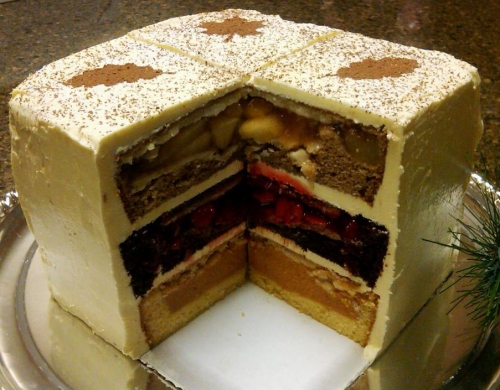 This one is not for the faint hearted or the faint stomach. It is a three-layered cake with each layer consisting of a pie. Yes, that's right. We will let that sink in a bit. The three pies are cherry pie, pumpkin pie and an apple pie combined together in a white cake case. It's called the ultimate American dessert. We agree.
Aletria Doce – Portugal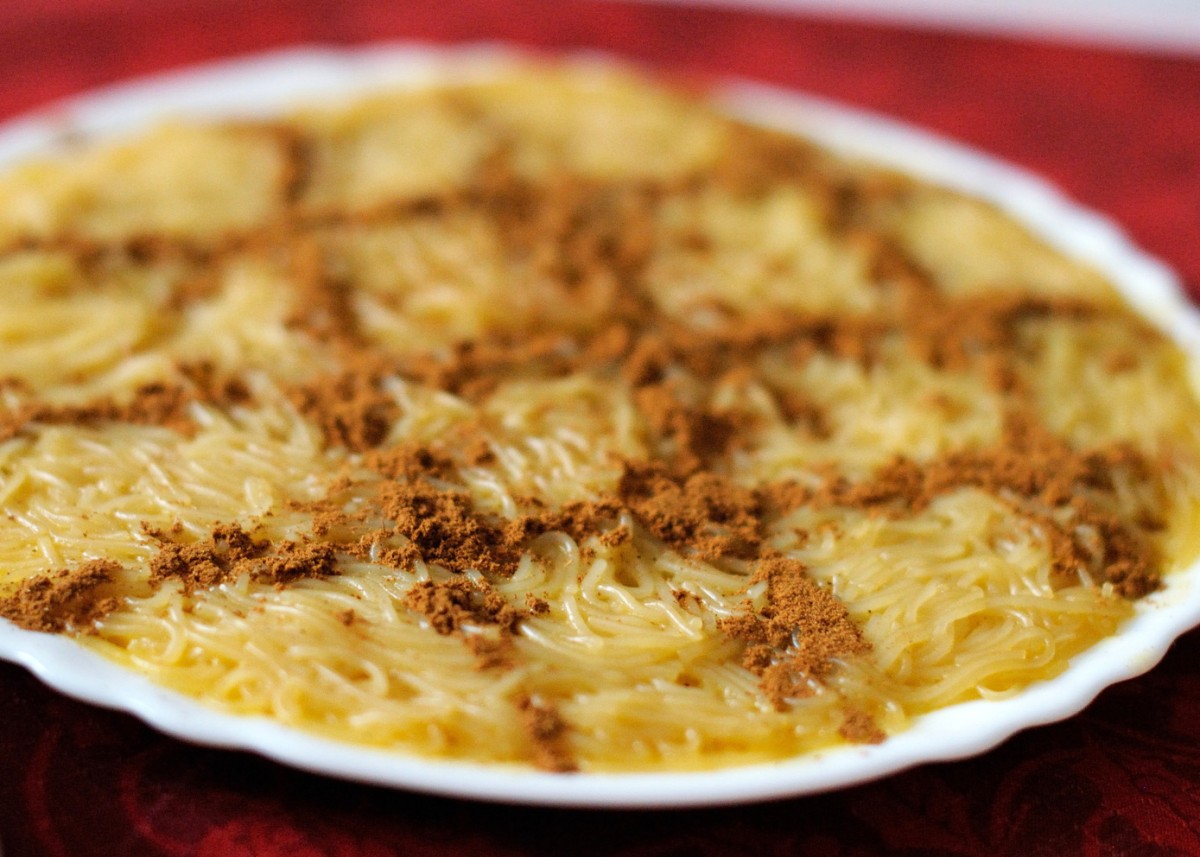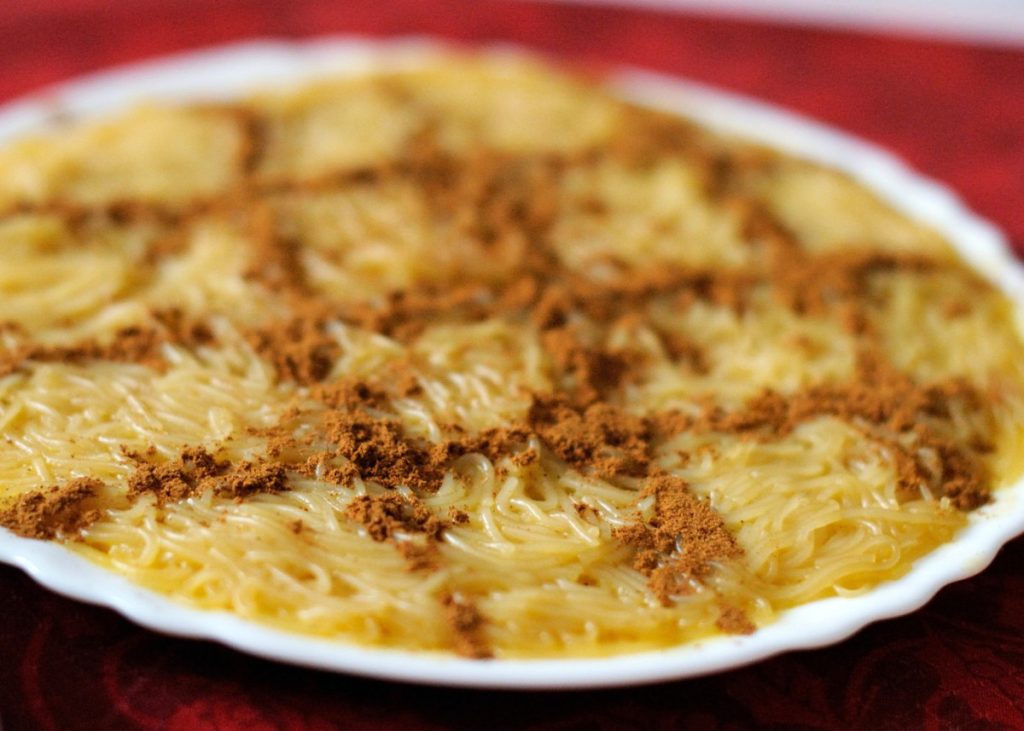 This is the pasta version of a sweet rice pudding and is made with sweet angel hair pasta. The pasta is mixed with sugar, milk, egg yolk, and tons of cinnamon. It is traditionally had in Portugal around Christmas time.
Sultan's Golden Cake – Istanbul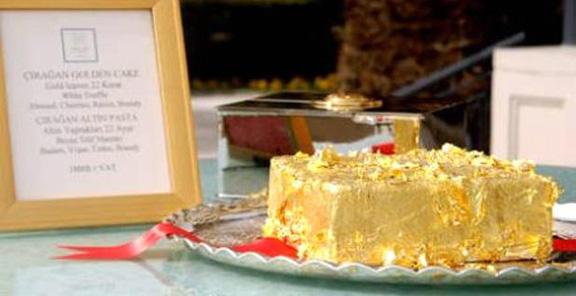 You will certainly require some gold to buy this cake. It's the most expensive cake in the world and is served in the Ciragan Palace in Istanbul. The cake takes an astounding 72 hours to prepare and contains fig, quince, apricot, and pears that have been soaked in Jamaican rum for two years. The topping is made of caramel, black truffles and a decadent gold leaf (a real gold leaf). Phew, no wonder it's expensive.
Tavuk Göğsü — Turkey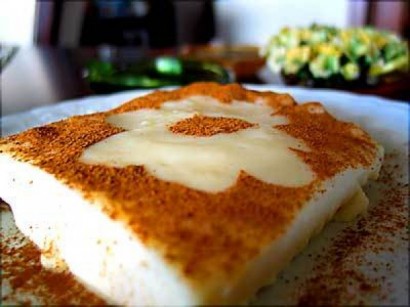 The Turks have done the unbelievable. They have created a delicious dessert out of chicken. The dish is made with chicken breasts pounded with sugar, thickened with flour and sprinkled with cinnamon. First served to the sultans of the Ottoman Empire, this dessert continues to be popular throughout the country.