7 Great Celebrations For You And Your Girlfriends This International Women's Day In Chennai
With the way the world is going right now, a day completely dedicated to women seems like a great idea. Not that we need just one day to celebrate everything about women, but we have it and on this day, we're going to celebrate it the best way possible. International Women's Day is a global day that celebrates the social, economic, cultural and political achievements of women all over the world.
And to celebrate this day, there are many things happening in the city that you need enjoy and be a part of. From food, to drinks, to great parties, there's something for everyone in the city. Get all your girlfriends and go out and make March 8th, the best day of the year.
Courtyard Chennai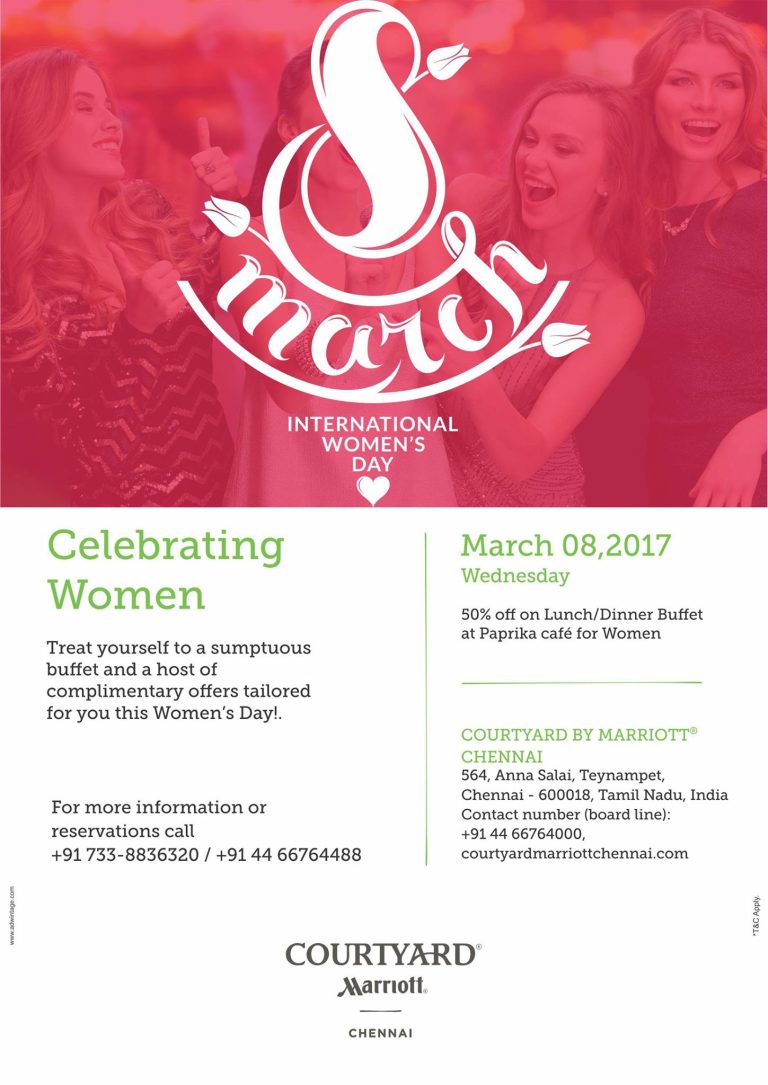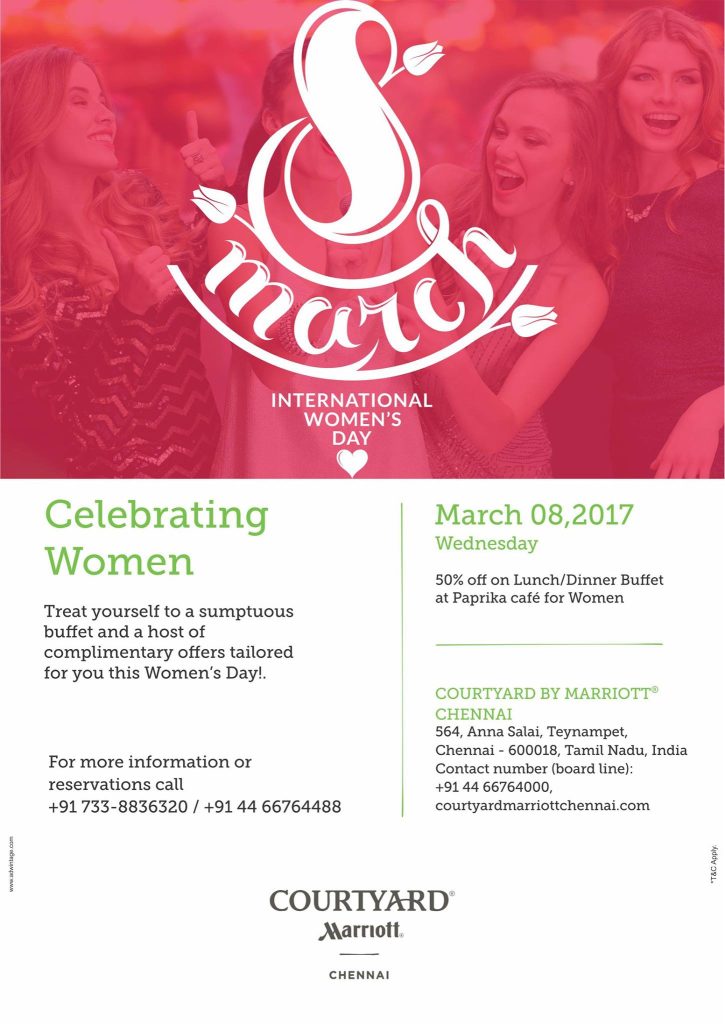 Enjoy a lunch or dinner buffet at Paprika on Wednesday, March 8th, with your girlfriends and get 50% off on your meal! And beyond that, they've got great other complimentary offers for you and your friends. All you need to do is show up at Courtyard Chennai!
Aristos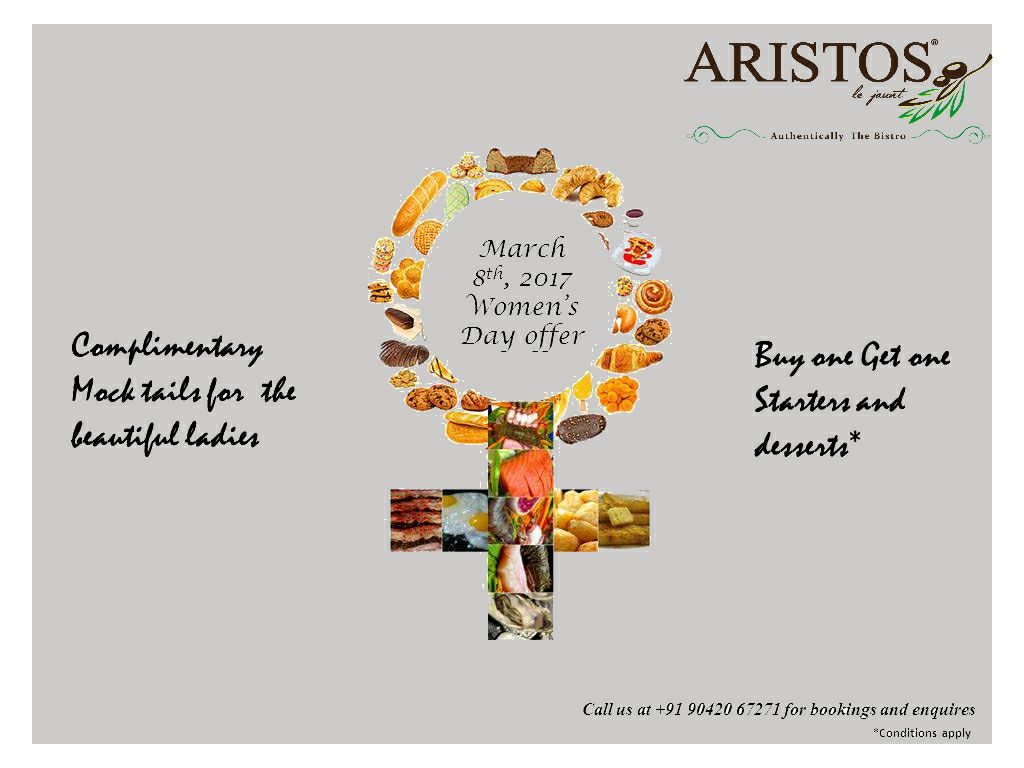 Women's Day at Aristos is going to be the day you're never going to forget. All the women in the house get complimentary mocktails and 'buy one get one' offers on starters and dessert, making it the perfect way to spend your day.
Haunted
This themed restaurant is changing their tune for Women's Day, but you're still going to have an interesting dinner. Enjoy a candle light dinner with complimentary mocktails and if you and your girlfriends show up together as a group, you're going to get special discounts!
Raintree Anna Salai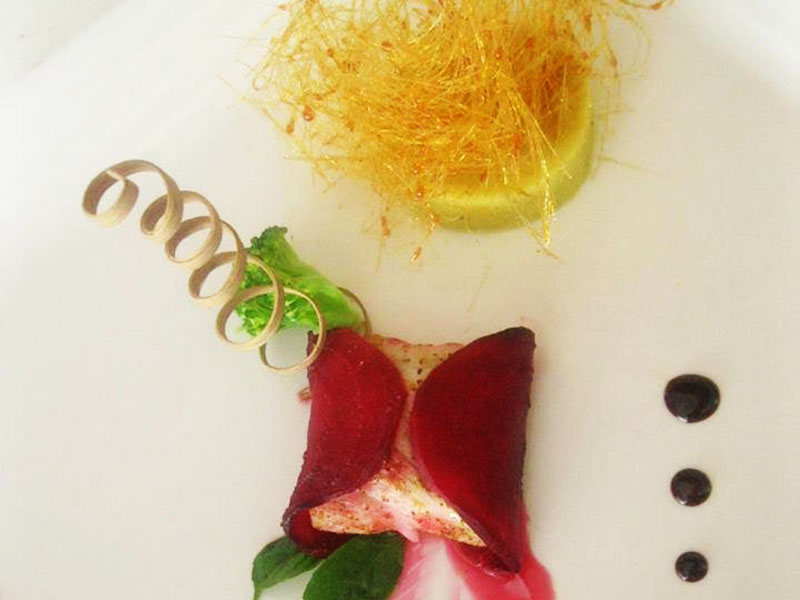 Head over to The Kitchen for a special Women's Day lunch buffet with amazing offers for the women dining at the restaurant. The menu is filled with everything from seafood to fresh herbs and vegetables, plus of course desserts and special mocktails. There will also be a live counter where guests can indulge in delicious food. Plus, women get to dine with a flat 30% off! Make your reservations today!
Taj Hotels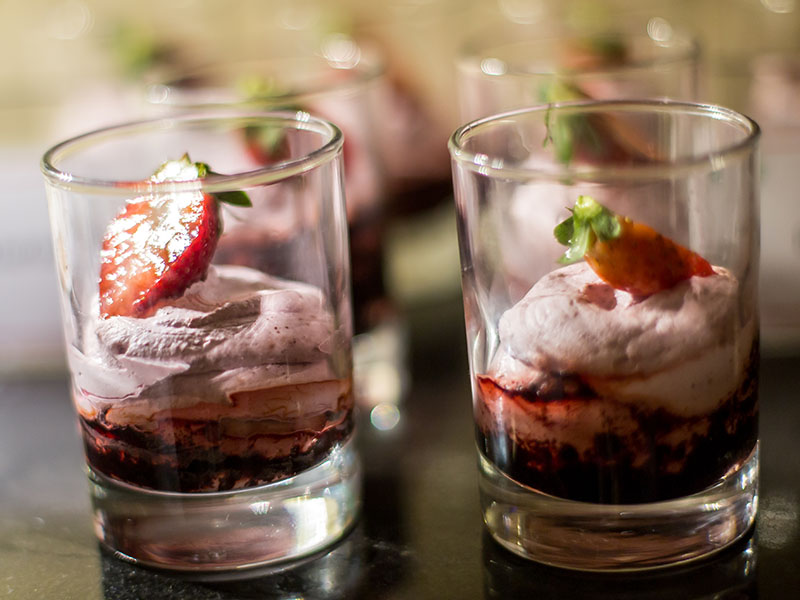 Everything you want to enjoy and experience, Taj Hotels Chennai has to offer. You can enjoy a lunch buffet at Anise, Taj Coromandel where women get 50% off on the buffet that includes different cuisines from Indian to Chinese and Continental. Or spend the evening at Chipstead where women get to enjoy unlimited shooters. If you head down to the Gateway Hotel IT Expressway, Buzz and Sian have buffets where women can avail of a 25% discount on food, soft beverages during lunch.
The Park Chennai
There are a lot of things to do at The Park this Wednesday. Six 'O' One has a 50% off for lunch and dinner buffets. Or you can enjoy a Thai meal at Lotus with a 25% off on their a la carte menu during lunch and dinner. Of course, you need to make reservations and these offers are only available to women! That's not all, Latitude by The Park also has a 15% discount on lunch and dinner, while women can enjoy a 25% on food and beverage during dinner between 7 and 10pm at Aqua!
Plan B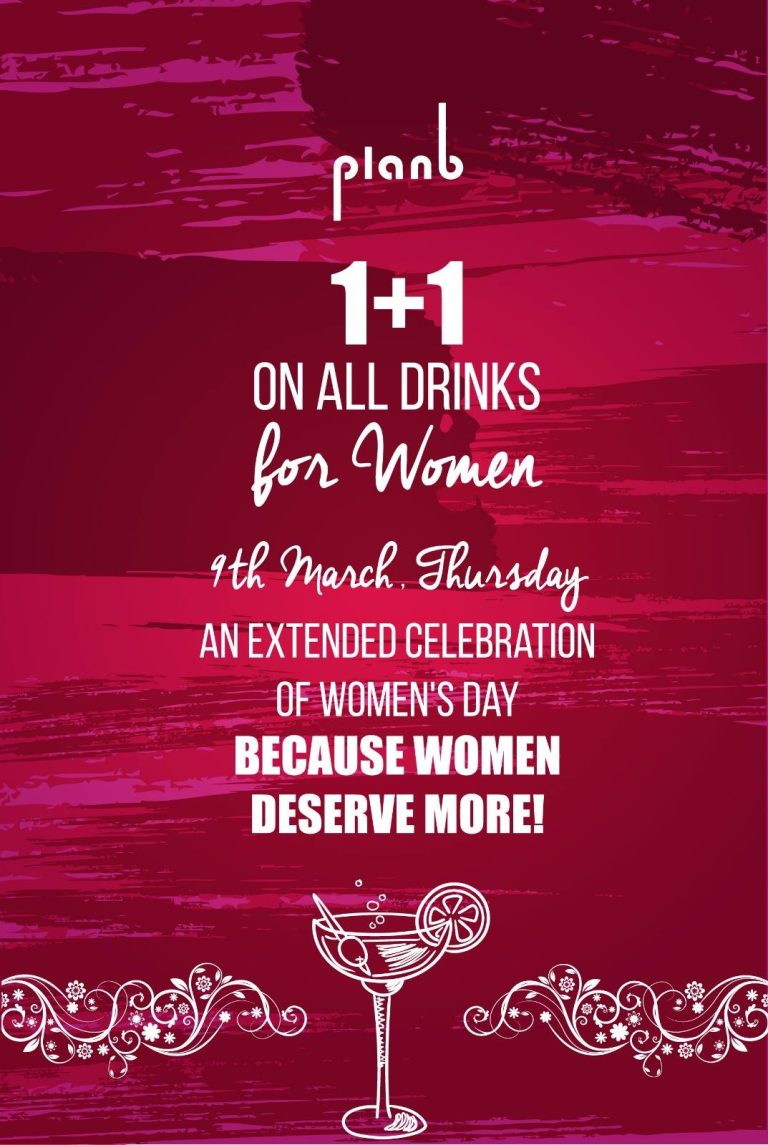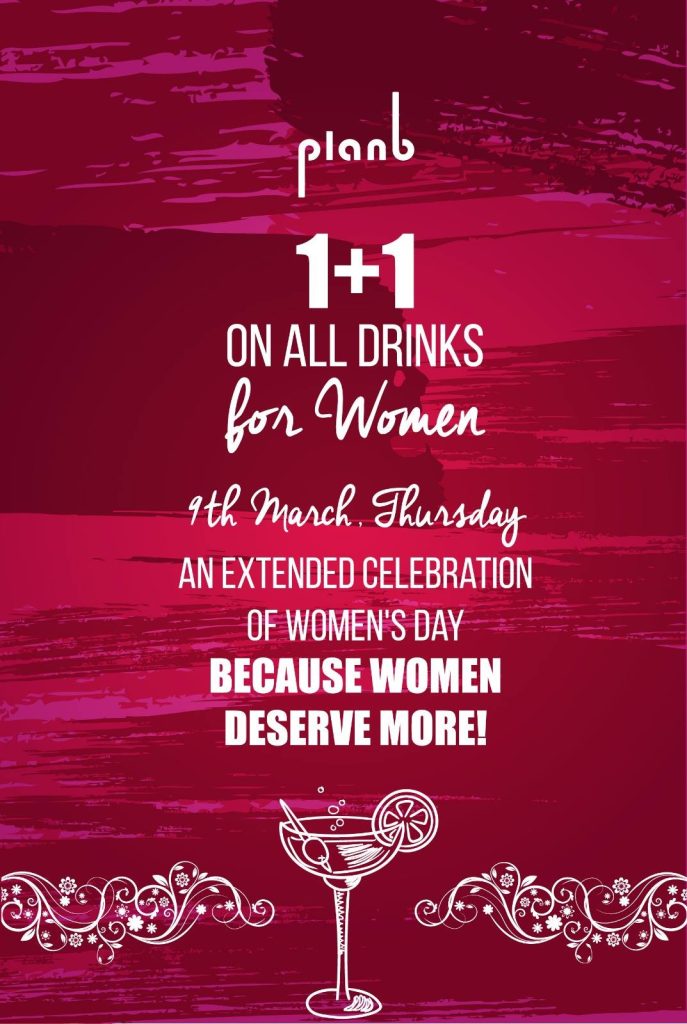 The party doesn't end on March 8th, in fact, ladies if you head over to Plan B on Thursday, March 9th, you can avail of their 1+1 offer on all drinks. Because as they say, women deserve more!