7-Eleven Has Launched Breakfast Pizzas And They Look Divine
Do you dream of having pizza for breakfast but fear it may not be entirely socially acceptable? Well, the Texas-based chain of convenience stores, 7-Eleven is on a mission to make your dreams come true with the launch of breakfast pizzas.
A Hearty, Warm Breakfast
The breakfast pizzas are made by topping a biscuit crust with smoked bacon, sausage, hickory smoked ham, scrambled eggs, cheddar, mozzarella cheese and pepper cream gravy; a hearty, hearty breakfast indeed.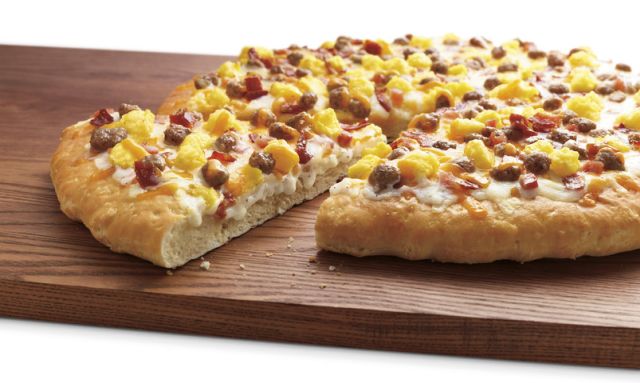 Customers can either buy a slice of the breakfast pizza for $2 or buy a whole pizza for $5.55.
"This is a hearty option for customers craving a warm breakfast in addition to their fresh-brewed cup of coffee on cold mornings," said Nancy Smith, 7‑Eleven senior vice president of fresh food and proprietary beverages. "And it's great for sharing at the office giving co-workers another great option from the usual box of great donuts."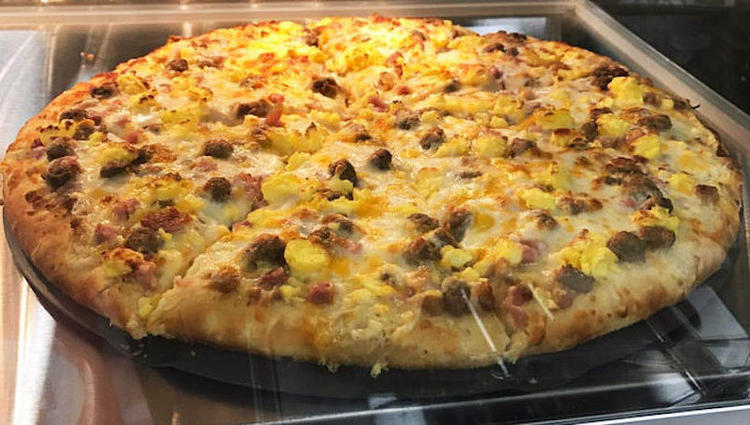 7-Eleven has been testing the breakfast pizzas in select locations and it quickly became the second-highest selling pizzas at the stores.
"Since we started carrying hot pizza, it has become one of the best-selling ready-to-eat foods at 7‑Eleven stores," said Dennis Phelps, 7‑Eleven vice president of fresh food and proprietary beverages. "Mornings are our busiest time of day, and adding a breakfast pizza will prove to be as popular with the a.m. crowd as our other pizzas are for lunch and dinner."
The pizzas are available at participating stores in the US, although 7-Eleven isn't too clear about which stores these are.