7 Dishes That Colour Your Taste Buds This Holi  
Holi is here and this festival of colours is everyone's favourite. Starting with the Holika bonfire with all the singing and the dancing and ending the next morning with rangpanchami, the best part of the festival. There's colours, friends and family, loads of fun and food. Oh yes the food! Holi can be very tiring with all the running around that we do. So getting hungry is not a surprise. Here's our list of seven special foods that everyone gets to have during this festival of colours.
1. Gujia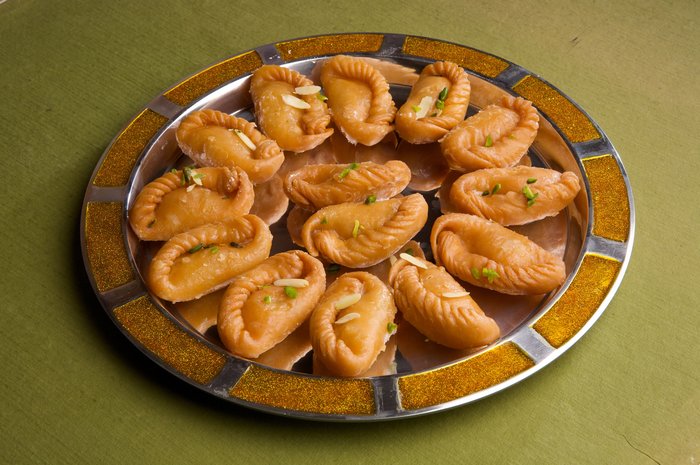 Sweet dumplings stuffed with khoya or jaggery and coconut and then fried. These beautiful, North Indian bundles of joy are absolutely delicious.
2. Puran Poli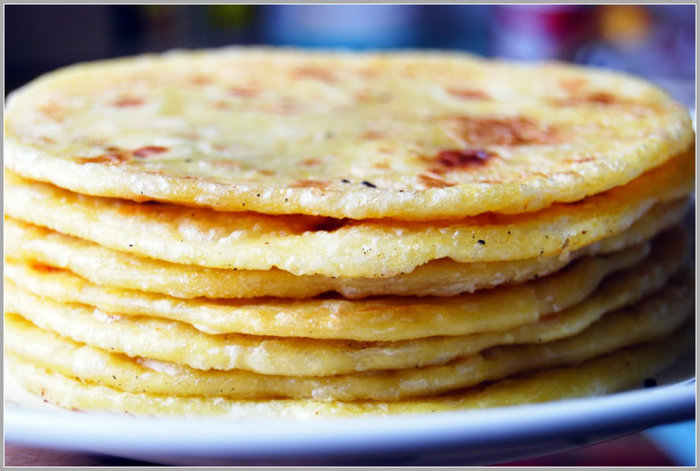 It is part roti and part jaggery infused dal. Dripping with ghee, you just cannot stop eating these. Typical to Maharashtra, don't be surprised if you find yourself having some even after Holi is long gone!
3. Thandai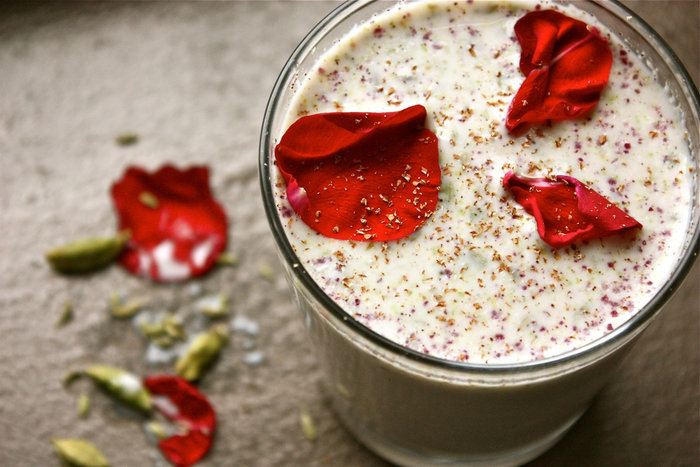 People can turn out to be pretty fast when avoiding water being thrown at them, so finding yourself thirsty is extremely common and what better way to quench your thirst that with a big glassful of thandai!
4. Malpua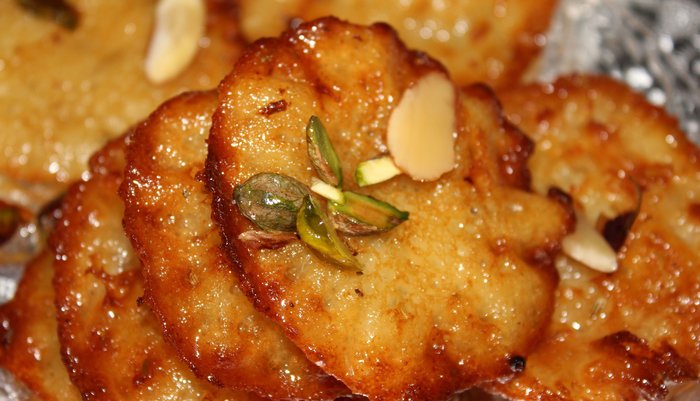 Ghee, jaggery, sugar coated fried pancakes that will have you reaching out for one instantly, if you spot one from the corner of your eye. Even if you're a mile away, these delectable goodies will have you in their vicinity in no time.
5. Badam Milk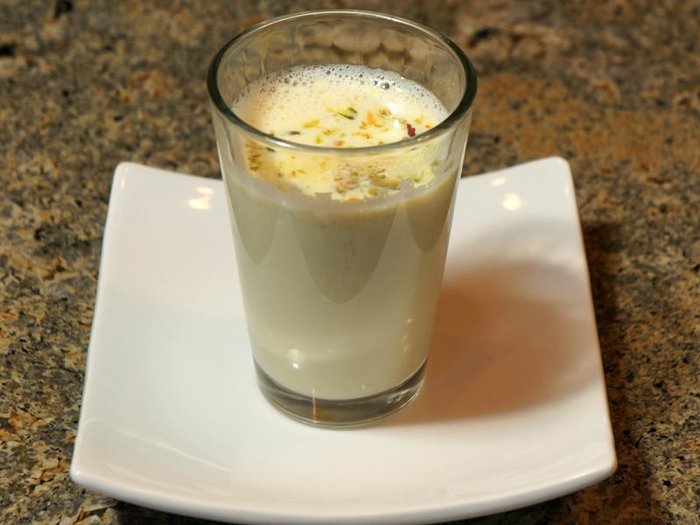 A very delicious drink which holds its own next to the thandai, badam milk is a favourite among kids (even the kid that lives inside you). Served chilled and with shavings of almonds this drink will boost you up quick.
6. Kanji ke Vade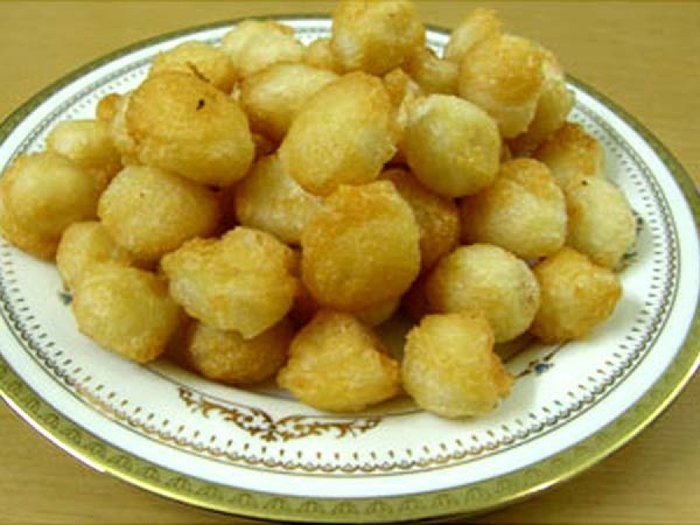 A savoury special, popular in Rajasthan, and North India, Kanji ke Vade will satisfy those hunger pangs that turn up suddenly (do you really realise that you've been playing for three hours?).
7. Meetha Poodas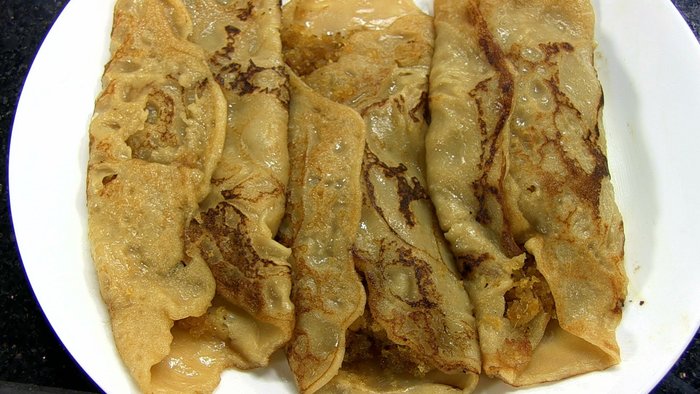 A popular Gujarati dish, during Holi these sugary pancakes are just too good to believe. They are like a cross between a dosa and a pancake. You will take a minute to stop and devour these delights.